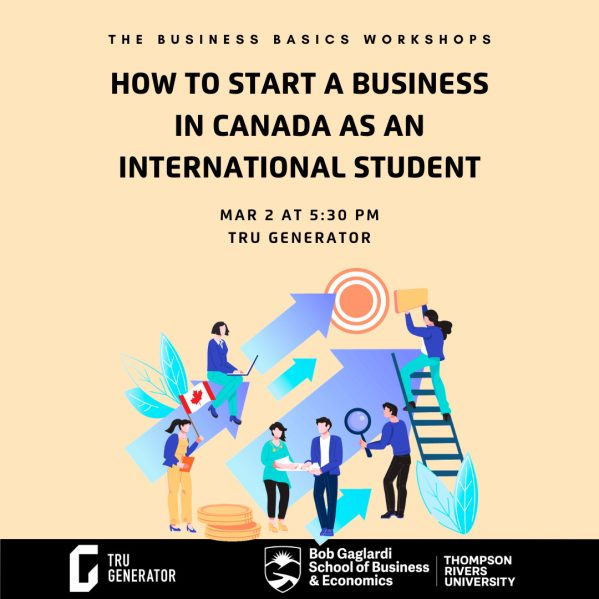 Gain an understanding of what obligations international students have when starting a business in Canada, along with insights on how to establish a business and the incentives that are available.
Soheil Hosseini, immigration advisor and active member of the CCIC, is our guest for this workshop. Hosseini will be joining us from Ottawa via Zoom.
We're planning to have a viewing party at the TRU Generator. After the workshop, you can network with other student entrepreneurs while enjoying snacks and beverages.
If you are unable to attend in person, you can still participate in the session online.
Want to join the entrepreneurial journey? Join us Thursdays at 5:30 p.m. at the TRU Generator for the Business Basics workshops.
Send us an email at generator@tru.ca with your name and TRU ID to register for the winter workshops.
TRU Generator workshops are free to attend for all students, alumni, faculty and staff.