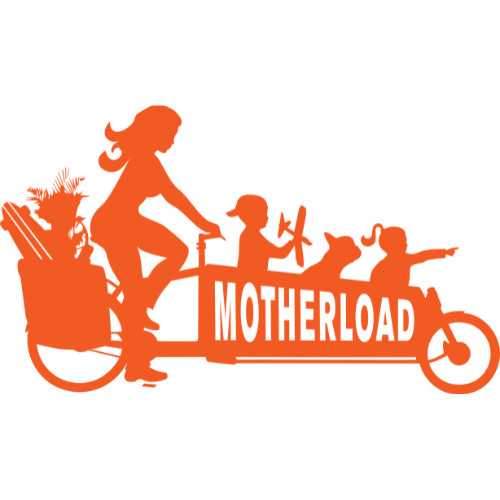 Join us in partnership with Kamloops Cycling Coalition for our March Films for Change event. We will be showing the documentary film, "MOTHERLOAD"
When: March 8, 2023
Time: Doors open at 6:30 p.m., film starts at 7:15 p.m.
Film: MOTHERLOAD
Location: Clocktower Alumni Theater, TRU
Hosted by: Kamloops Cycling Coalition
Admission is by donation. The film will be followed by a facilitated panel discussion. Doors open at 6:30 p.m., and the film's showing begins at 7:15 p.m.
Synopsis of "MOTHERLOAD"
MOTHERLOAD captures a new mother's quest to understand the increasing isolation and disconnection of modern life, its planetary impact, and how cargo bikes could be an antidote.
Filmmaker Liz Canning cycled everywhere until she had twins in 2008. Motherhood was challenging, but to Liz hauling babies via car felt stifling. She Googled "family bike" and uncovered a global movement of people replacing cars with cargo bikes: long-frame bicycles designed for carrying heavy loads. Liz set out to learn more, and MOTHERLOAD was born.
Since its world premiere in May 2019, MOTHERLOAD has been on a Global Screening Tour featuring over 500 live and virtual venues.
Watch the trailer here: https://m.youtube.com/watch?v=NkklZNE9S-g