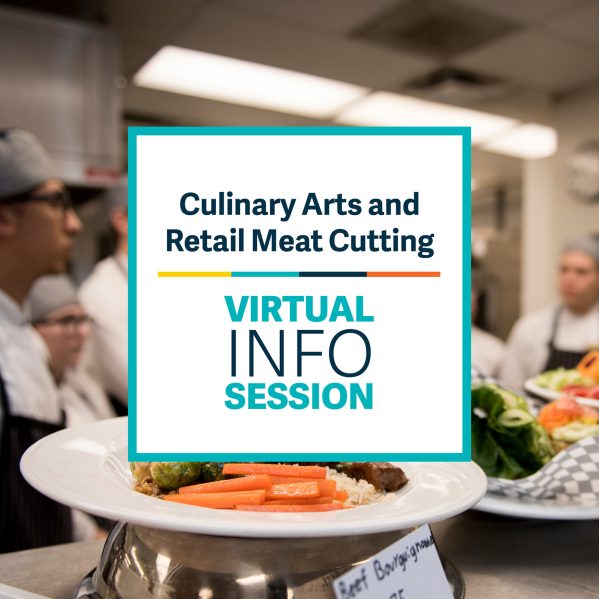 Pursue your dream career!
We offer several programs in both Culinary Arts and Retail Meat.
Fire up your passion for a career in cuisine. Culinary plays a key role in actively engaging with cultures and industries. Sharpen your culinary skills and become a professional cook to work in modern bistros and fine dining restaurants.
Interested in a career as a meat cutter? Learn the skills needed in custom cutting, sausage and curing operations and in supermarkets and megamarkets.
At this information session, we will provide you with program overviews for both Culinary Arts and Retail Meat, touch on career opportunities, and walk through the admission process.
Date: Tuesday, Jan. 16, 2024
Location: Virtual
Time: 4:30 – 5:30 p.m. (PT)
Host: Kimberly Johnstone – Associate Teaching Professor, Faculty of Adventure, Culinary Arts and Tourism Management
Register here
Get in touch
Interested in exploring Culinary Arts now?
Check out the programs here