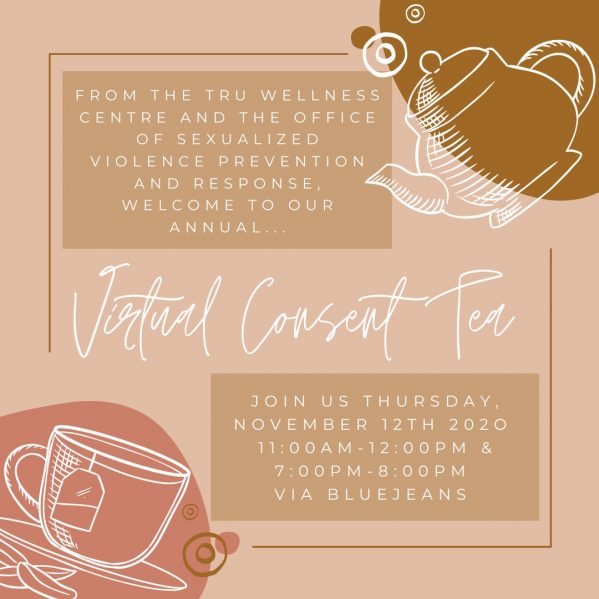 Virtual Consent Tea
Navigating relationships can be challenging, especially when sharing intimate moments via FaceTime or other virtual platforms. That's why the theme of this year's Consent Tea is Digital Consent. The Wellness Centre encourages students to register for this event to participate in dialogue with their peers about this critical issue. Break-out discussions will be facilitated by Student Wellness Ambassadors and Wellness Centre practicum students.
Click to register for the 11 a.m. sitting
Click to register for the 7 p.m. sitting
The first 50 students that register will receive a FREE Consent Tea Gift Bag!
Follow @truwellnesscentre on Instagram for more information.