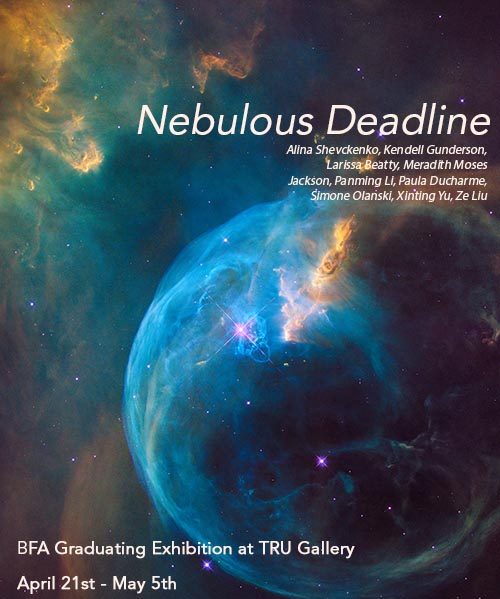 The Bachelor of Fine Arts class of 2023 will present the show Nebulous Deadline, taking place at the Thompson Rivers University Art Gallery and throughout the visual art studios, just off student street.
The opening reception will be on April 21, 2023 with the show running until May 5.
Work from all students in the graduating class will be shown starting on the night of the opening reception.
During the opening reception, there will be guest speakers from Thompson Rivers University and regional art-based organizations.
The Opening Reception will be 7 p.m. to 9 p.m. on April 21, 2023 and the show will run until May 5, 2023.
The gallery hours are Monday to Friday 9 a.m. to 5 p.m.