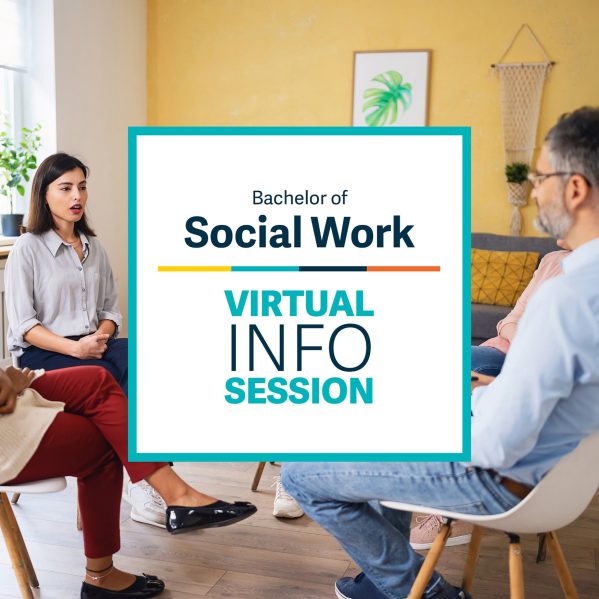 Become a leader in the rewarding field of social work!
We offer the Bachelor of Social Work (BSW) program.
The Bachelor of Social Work is a four-year program that prepares you to be social workers, educational counsellors, family, marriage and other related counsellors and social and community service workers. Learn the skills you need to work in various fields of practice such as child welfare, mental health, addictions, women's services and family justice.
At this information session, we will provide you with an overview of the program, insights into career opportunities and walk through the admission process.
Date: Wednesday, Dec. 6
Location: Virtual
Time: 4:30 – 5:30 p.m. (PT)
Host: Tanya Pawliuk, Program Coordinator; Alana Frymire, Program Advisor
Register here
Get in touch
Interested in exploring the program now?
Check out the program here