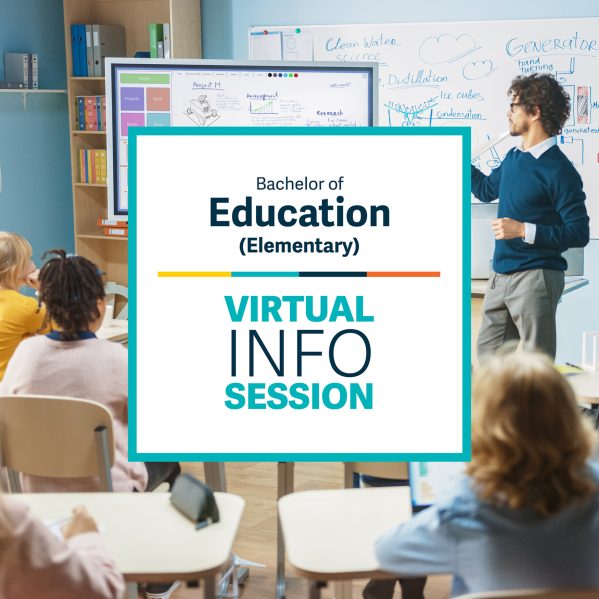 Pursue your dream career of becoming a teacher!
We offer the Bachelor of Education (Elementary) program.
Are you enthusiastic about education? Are you eager to inspire children? The program prepares you to teach in any elementary school setting in British Columbia — public, independent, private, religious and First Nations. This two-year program offers a combination of on-campus study and practicum experiences focused on elementary school.
At this information session, we will provide you with an overview of the program including courses, duration and unique features such as the Indigenous cohort.
Date: Thursday, Nov. 16
Location: Virtual
Time: 4:30 – 5:30 p.m. (PT)
Host: Gloria Eduviges Ramirez; Carolyn Anderson; Martha White Professor, B.Ed. Elementary Coordinator; Assistant Teaching Professor; Education Advisor
Register here
Get in touch
Interested in exploring the program now?
Check out the program here