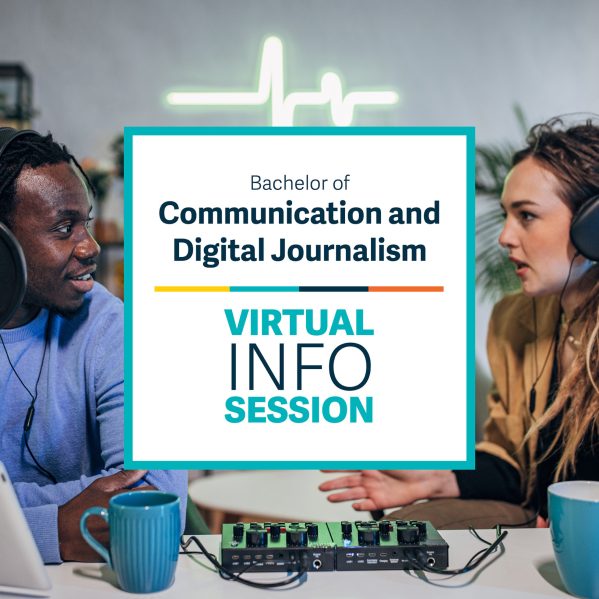 Become a leader in this exciting field!
We offer the Bachelor of Communication and Digital Journalism program.
Embrace studies in public and strategic communication, media relations, media and technology, multimedia storytelling, digital journalism, visual communication and digital design. With this degree, you will be ready to navigate flexible opportunities as a digital journalist, a public relations specialist, a media analyst or a content producer.
At this information session, we will provide you with an overview of the program, offer valuable insights into career opportunities and walk through the admission process.
Date: Thursday, Dec. 14
Location: Virtual
Time: 6 – 7 p.m. (PT)
Host: Shannon Smyrl, Chair – Communications and Visual Arts
Register here
Get in touch
Interested in exploring the program now?
Check out the program here.