Kamloops welcomes Canada's best university soccer talent in mid-November as TRU hosts the 2022 U SPORTS Men's Soccer Championship, presented by RBC. U SPORTS is the governing body of university sport in Canada.
Seven teams from across the country converge on Hillside Stadium, joining the TRU WolfPack at the tournament from November 10 – 13.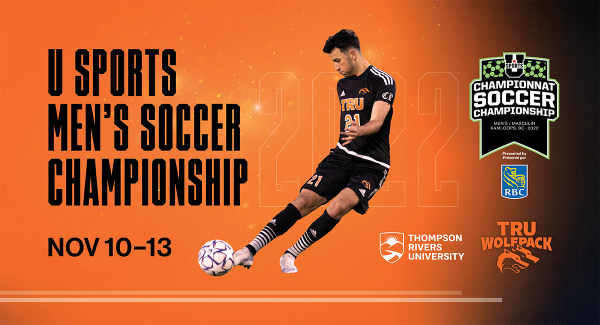 Curtis Atkinson, director of Athletics and Recreation, hopes the community shows its support as the WolfPack builds toward the eight-team championship next month.
"This event is more than soccer, and we're viewing it as a community celebration," says Atkinson. "It's been a tough couple of years with COVID, but we're back. I think the community wants to celebrate. They're ready for it."
Momentum building
Since TRU last hosted the games at Hillside Stadium in 2017 — a historic year that won the WolfPack its first national bronze medal — the men's soccer team has continued to garner respect among university sports and build a growing fan base across BC.
"We've proven that we're a top program in the country, and we're showing that again this year," says Atkinson.
"And, as someone who lives in Kamloops, there's more momentum and excitement about this team and its chances to compete for the national title. People in the community see the WolfPack is a legitimate top team in the country. And I think there's been some excitement generated from that."
Community engagement
Community members, TRU students, staff, faculty, alumni and soccer fans of all ages are invited to attend and participate in this exciting event.
Festivities begin on Thursday, Nov. 10 with a Tailgate Party, sponsored by Kamloops Kia, from 4 – 7:30 p.m. at Hillside Stadium. There is a BBQ where the first 500 fans receive a free burger and pop, music and family-friendly pre-game activities — including cornhole, a soccer zone for kids and a Wolfie (the WolfPack's mascot) selfie station. Three hundred free soccer balls will be given away at the Tailgate Party. The WolfPack play their first game of the championship at 5 p.m.
Throughout the championship, fans can show their creativity at the RBC cheer station where they can make pre-game signs or stay toasty at the RBC warming stations.
Food trucks and a beverage garden will also be on site.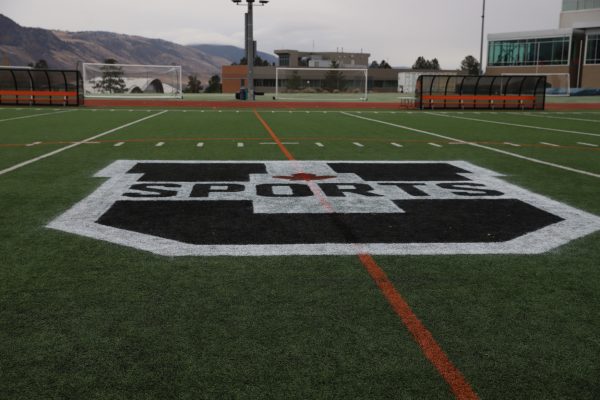 "Whether you love soccer or not," says Atkinson, "you'll enjoy being part of all these festivities."
In partnership with the Kamloops Sports Council, the U SPORTS Men's Soccer Championship is raising funds with a 50/50 raffle to support the MASH Movement, which aims to help end Duchenne muscular dystrophy, a rare, debilitating and terminal disease affecting children. The winning ticket will be drawn on Sunday, Nov. 13 at the championship.
"I hope people find a way to come out," says Atkinson. "These young men are so proud and honoured to be able to represent TRU and Kamloops in this event. This is a big deal for our school, it brings us national recognition and the unique opportunity for our young athletes to play in this game in front of the community is not lost on us. We're really proud of it."
Don't miss the action. Tournament passes are available now. For all the latest information, go to gowolfpack.ca