TRU students looking for more housing options near campus will soon find relief.
Construction of a new four-storey building is currently underway on a portion of the vacant land north of the existing student housing — TRU's East Village — on Dalgleish Drive. Once completed, the permanent modular housing will contain 80 single- and double-occupancy rooms, enough for 148 students.
Set for completion by the summer of 2023, this development is the first of three buildings proposed for the property.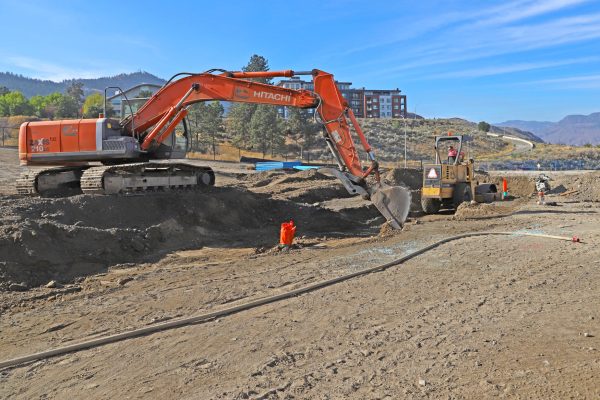 The project was made possible with $10.85 million from the Province, with TRU contributing $7.91 million toward the total project cost of $18.76 million.
Safe and affordable housing
"On-campus student housing at TRU is always in high demand. This housing project will provide students with an extremely attractive and affordable option. These new units will also help to alleviate pressure on the rental market in Kamloops, which benefits the whole community," says TRU President Brett Fairbairn. "We are grateful to the province for their significant investment in this student housing project."
All rooms will have a kitchenette and bathroom. Each interconnected floor will include a common space ideal for gatherings, collaboration or study. Students will have access to 38 outdoor parking spaces, including one handicapped-accessible stall, 40 enclosed bike spaces and two electric vehicle chargers. The area will also feature well-maintained green space, stunning mountain views and a multi-use pathway connecting Summit Drive and Dalgleish Drive.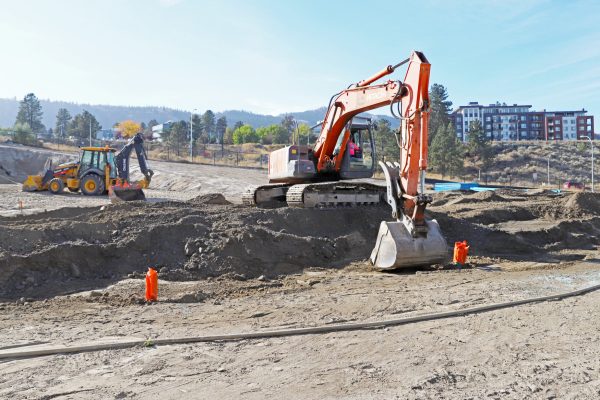 "TRU is doing whatever it can to provide safe, affordable housing for students," says Warren Asuchak, associate vice-president, Campus Infrastructure, Sustainability and Ancillary Services. "We're working with the City of Kamloops and the Province, doing what's needed to give students the opportunity to move to Kamloops and go to university. Our new permanent modular building helps meet growing demand, provides a much-needed home away from home and enhances the student experience."
"It's a relief to know that there will be more options for convenient and affordable housing," says Chris Coulthard, a current TRU student living at East Village. "Without secure housing, it's extremely difficult to focus on studies or to enjoy the post-secondary experience."
The BC government is investing in this student housing project as part of Homes for BC, a 10-year housing plan to build 114,00 units throughout the province by 2028.
"We're excited to add nearly 150 new student beds to Thompson Rivers University's Kamloops campus," says Anne Kang, minister of Advanced Education and Skills Training. "Post-secondary students need access to affordable housing to pursue their studies and lay the foundation for their future, helping to prepare them for the jobs of tomorrow. We are committed to helping students by building thousands of new student beds throughout BC. With this increase of on campus housing, we are now 97 per cent of the way toward our goal of 8,000 new student housing beds by 2028."
Work on this project helps progress StrongerBC's Future Ready Plan, which is making education and training more accessible, affordable and relevant to help businesses grow and prepare British Columbians for future employment.