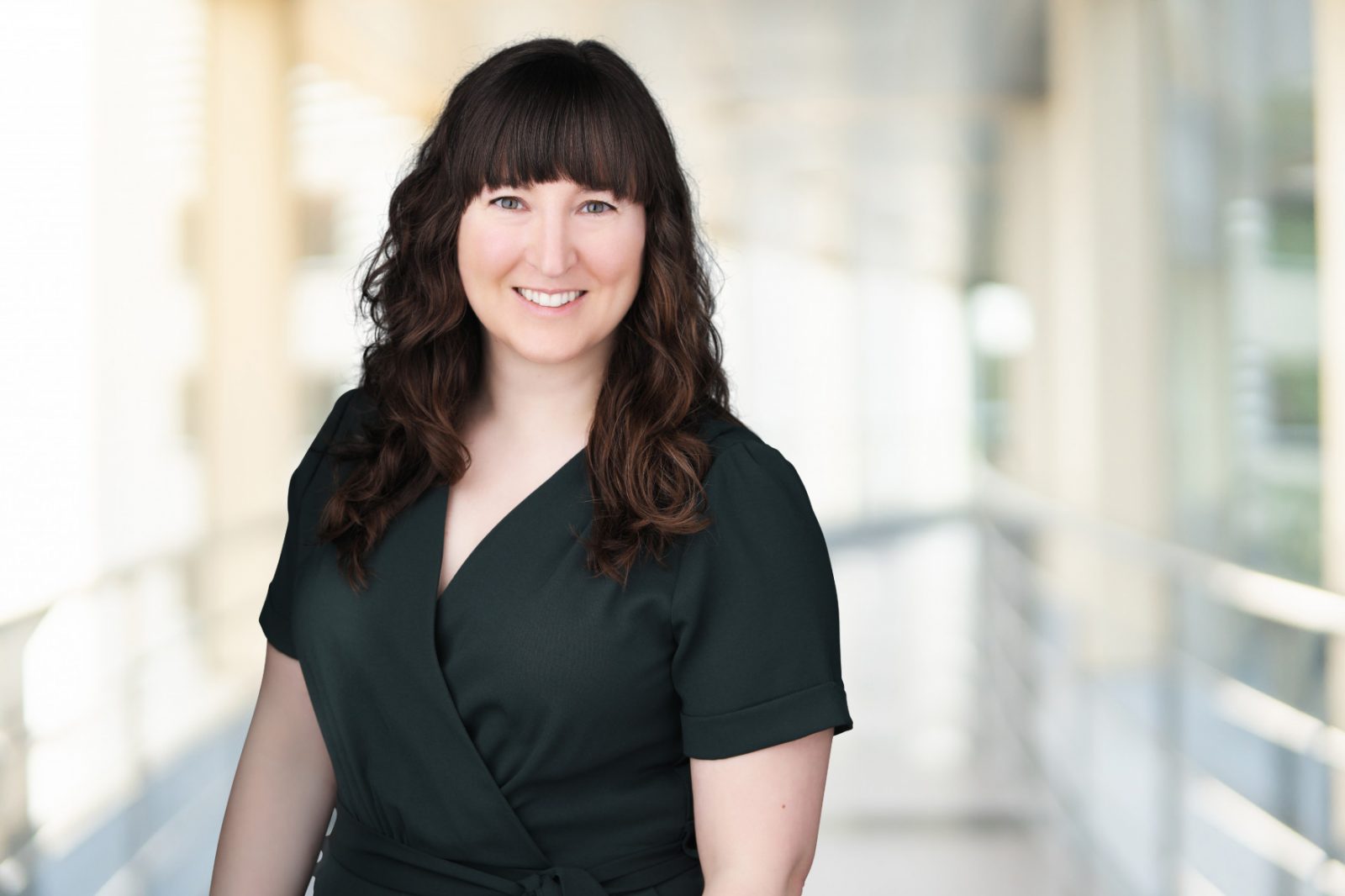 Lisa Niro was among the graduates of TRU Law's first inaugural class. She articled at Bell Alliance and stayed on as an associate after her call to the BC Bar. She is now the firm's managing partner. She practices commercial real estate law and loves the variety it offers. She talked to us about her successes, growth mindset and how she balances her professional and personal life.
What does resilience mean to you in your career and life? 
To me, resilience means the ability to take challenging situations and learn from them. I often find the times of my biggest personal and professional growth have come out of challenging situations or experiences.
What advice would you give yourself when starting out as a lawyer? 
Enjoy the different stages of your career, don't immediately look to the next milestone without enjoying and celebrating the current successes. Share more of your experiences, good and bad, with colleagues and peers. Everyone is in the same boat and often faces the same situations.
As the only woman partner at Bell Alliance LLP, what advice would you give to aspiring woman lawyers? 
I have two main pieces of advice; first, don't be afraid to ask for what you want and what you deserve. So often, women hold back from having difficult conversations over compensation and their value to the firm or organization they work for. Second, you need to find a way to balance your life and some space where you can recharge regularly. Many women in our industry become burned out within the first five years of their career as they often shoulder a lot more of the work at home and at the office. Having a career in law is a marathon, not a sprint, and you need to find those outlets that give you some balance and allow you to recharge and decompress.
What about commercial and real estate law excites you the most?  Did you always know you were interested in commercial and real estate law? 
What excites me most about commercial real estate law is the clients and the lawyer's role in the transaction. In commercial real estate law, there is the ability for lawyers to be involved throughout the whole transaction and to have meaningful impacts on reducing risk, problem-solving and negotiating. It's also an area of the law with a fantastic group of lawyers working in it, where you get to know your clients and their businesses quite well.
What drives you the most in your career and self-growth? What techniques do you use to retain your sense of focus and growth mindset? 
The thing that drives me the most is my constant need to push forward and think about the future. I am a firm believer in setting short and long-term goals and doing things that bring you closer to achieving those goals. Having goals helps me focus on what I want and forces me to create strategies to achieve those goals. I am also a big list maker. One of my favorite apps on my phone is a list-making app. This allows me to write out my goals and strategies. It also allows me to prioritize and focus my energies on important tasks.
How do you plan on achieving your goal(s)? 
My plan to achieve my goals is twofold. First, I will continue to intentionally set goals and strategies to achieve them (usually by preparing lists). Second, I will continue to work on my work-life balance. Having balance in my life allows me to be a better lawyer, manager and partner, and hopefully means I can continue practicing law for many years to come.
What is the most significant achievement in your career so far? 
My most significant professional achievement to date has been assisting in growing the size and reputation of my firm. When I started at my firm, we were 25 people; now, eight years later, we are over 80 people and have a strong reputation in all our areas of practice.
What was the biggest takeaway from your education at TRU Law, and if you could name one person who influenced you the most, who would it be and what was their impact? 
The person who influenced me the most was Professor Richard Oppong. I was lucky enough to work as his research student and co-author an article with him. He taught me never to discount what I had to offer, even if I was only a student or a junior lawyer, and that I could achieve a lot early on in my career. The biggest takeaway from my education at TRU Law was that the law is so much more than academia; it's about relationships, business and empathy.
To learn more: bellalliance.ca/our-people/lisa-niro/
We want to hear your story. Get in touch at lawevents@tru.ca.