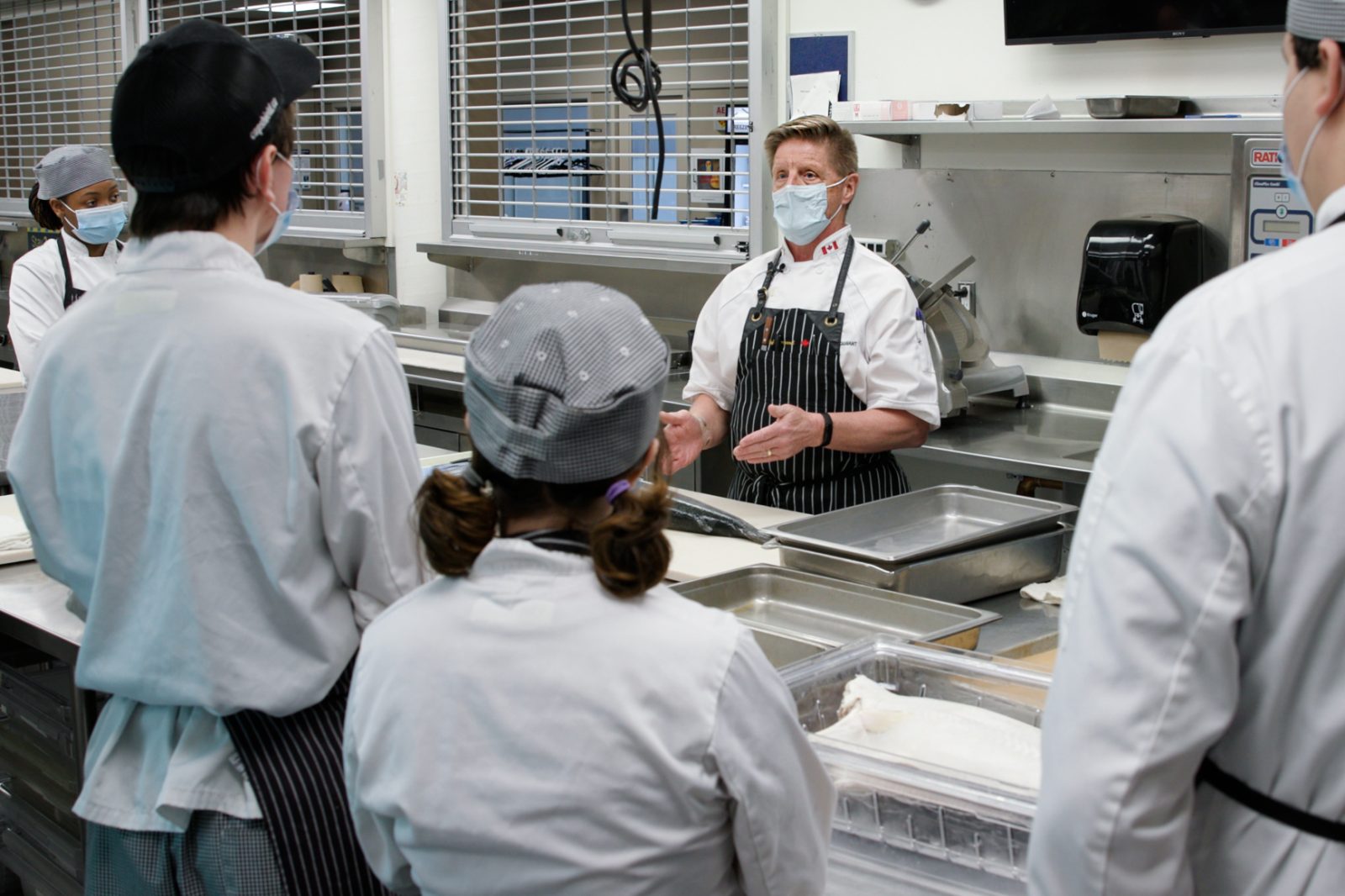 Chef Bernard Casavant dropped in to the TRU Culinary Arts program during Indigenous Awareness Week to share his years of experience with students.
A world-class chef who came from humble beginnings in an Indigenous family in BC, Casavant rose to the position of executive chef at the Chateau Whistler, ran his own restaurant, pioneered the local food movement and is now teaching and consulting out of his Okanagan base.
He showed students how to fillet a salmon, and how it differs from filleting a halibut. And in both cases, he demonstrated how to get the most from each cut. And as he spoke, he told them how Indigenous people would use all the parts of the fish.
The class took advantage of having one of the nation's best chefs in the kitchen, asking questions and taking note of what Casavant passed on to them.