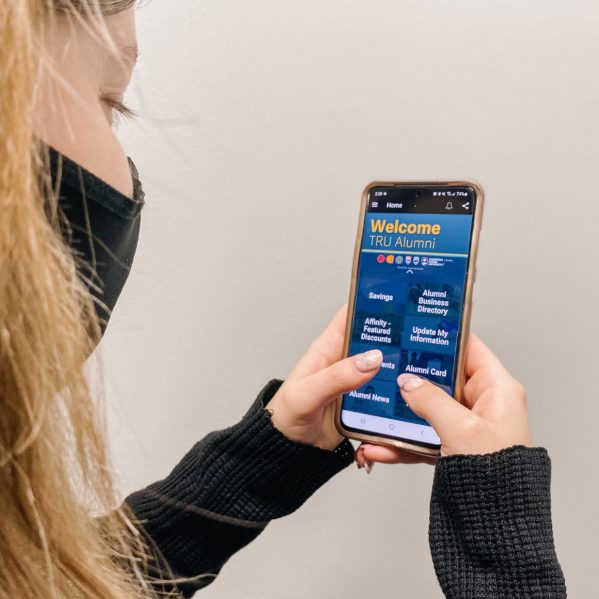 The TRU Alumni mobile app is now live, putting all kinds of features at the fingertips of alumni.
Alumni can download it now via the Apple App Store and Google Play.
The TRU Alumni app is the easiest way to access discounts, news, events and networks, services, the Alumni Business Directory and all features available to graduates of TRU (including University College of the Cariboo, BC Open University and Cariboo College). It's designed to be a one-stop shop for all alumni needs, right in the palm of their hand.
Best of all, it gives alumni instant access to some of the top discounts and affinity partnerships available. (Alumni get a great discount at Sparkling Hill Resort and Spa, and discounted insurance rates through TD Canada Trust and Manulife. Get access to these perks using the mobile app.)
"We are incredibly excited to launch our TRU Alumni app. This app will change the way alumni connect and interact with TRU," says Alumni Manager Dustin McIntyre.
"We were looking for ways to make our services more accessible to alumni and this app is designed to give them access to all the alumni benefits while staying connected with us. Not only are we launching with more than 30 discounts, we are also introducing the Alumni Business Directory with more than 150 alumni-owned businesses and expanded affinity partnerships to give our alumni the best perks."
Any TRU alum with a product or service to promote can join the TRU Alumni Business Directory here.
Download the TRU Alumni app now on the Apple App Store and Google Play.