Karl Larsen and Sheri Watson have introduced at least 800 students to mice, voles and the occasional shrew.
This fall, Karl Larsen and Sheri Watson celebrated an unusual silver anniversary. For 25 years, students in their NRSC (Natural Resource Sciences) 4040 course have hit the grasslands around Kamloops in search of small, furry creatures.
Deer mice and montane voles are plentiful. Sometimes a jumping mouse, a meadow vole or a shrew shows up in one of the live traps. These tiny creatures are a major food source for the region's carnivores: snakes, raptors, owls, weasels, badgers, bobcats, coyotes, foxes, etc.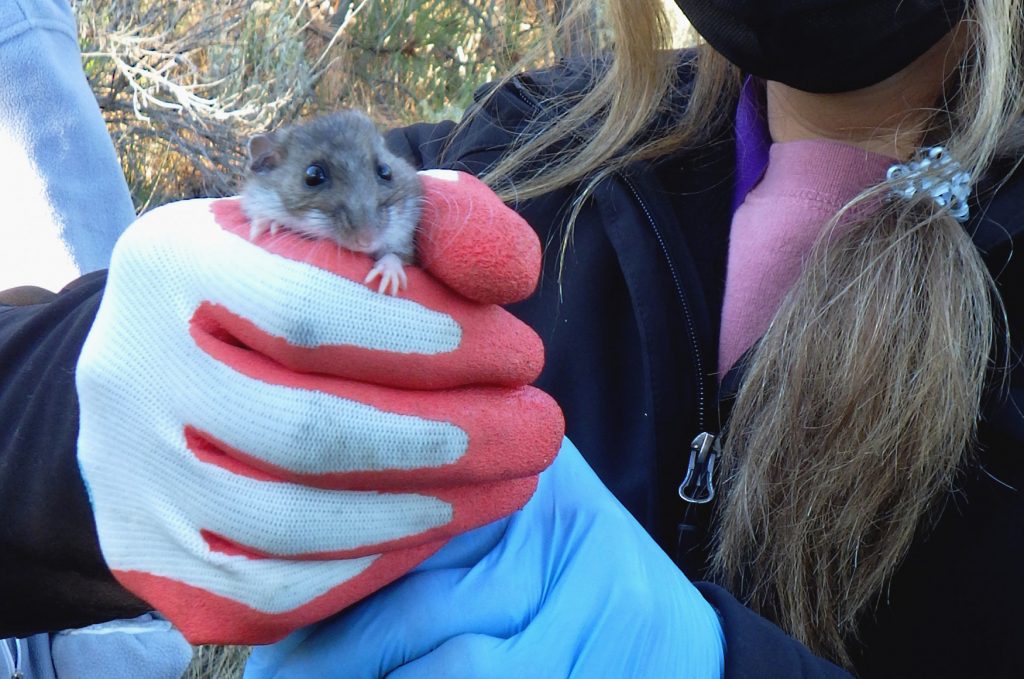 "They are so central to the food webs in the grassland ecosystems. Although the little critters don't get the attention of the larger animals, they play a very important role. Without them, there will be a cascade effect throughout the grasslands," Larsen says.
What makes this rodent research stand out is that it has established a long-term monitoring project that is usually difficult to sustain. It's not just a field trip for students; it is research that is incorporated into the course.
To his knowledge, Larsen says, there's nothing quite like it in Western Canada.
"Long-term monitoring projects in the field of wildlife are exceedingly rare. Why? Well, long-term funding for research is even more rare, and wildlife projects take a fair bit of effort and time (and money)," he says.
"This particular project has only persisted because 25 years ago, Sheri and I built it into the curriculum of our wildlife courses. It has provided wonderful hands-on experience for a huge number of students in the field, while also allowing them to work with data that they personally collected, and that have scientific value and meaning."
The experience also leaves a lasting impression on the students.
"They get a lot out of it," says Watson. "We go through all the methodology before we go out in the field, and we practice setting up the traps so they're getting a picture of what we're going to do. But it's not really until we get out there that morning and they're actually doing it, opening that first trap and dropping the mouse into it, that you see and hear the students respond with excitement. That hands-on experience is something special."
This exercise has been a clear example of how post-secondary institutes and other educational organizations may become increasingly important for monitoring our wildlife resources in the years ahead, when changes such as those wrought by climate change or habitat infringement will become increasingly significant.
Deep diving into decades of data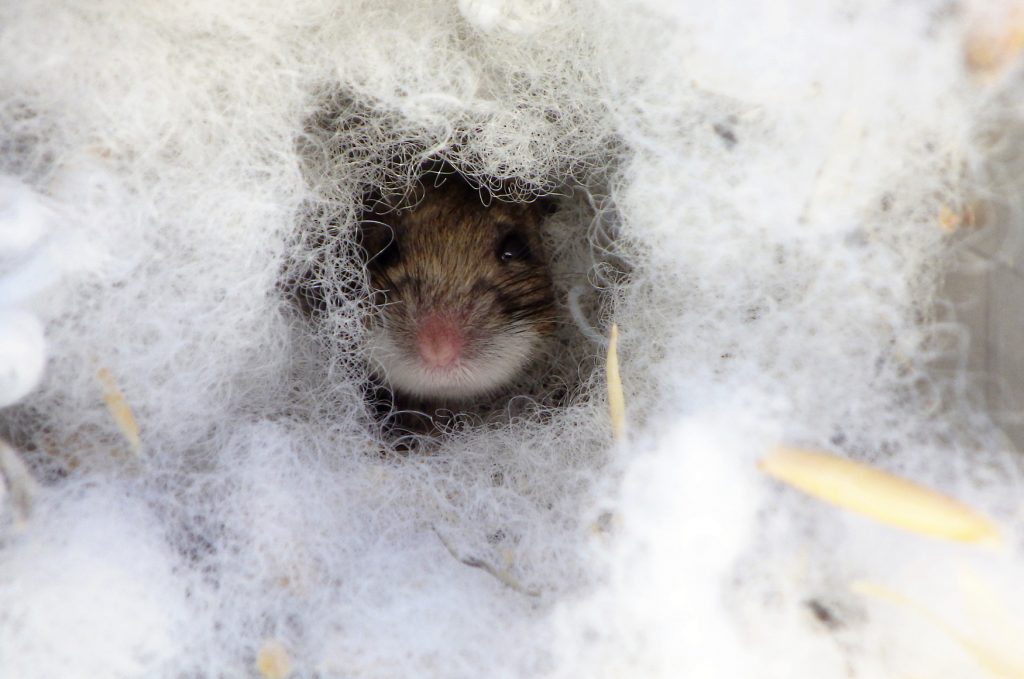 Now that two and a half decades of data has been accumulated, Larsen wants to do a deep dive into the data to assess the changes and cycles that this region's rodents have experienced. He'll be looking at whether the warming climate and other factors have affected the rodent populations and, if so, how.
"I was especially curious and anxious to see what we have this fall after that brutally hot summer heat wave," Larsen says. "Although voles were scarce, deer mice were not unusually low in numbers."
After trapping, every mouse and vole is recorded for species, sex and weight, and each gets a unique ear tag. Last year, due to COVID-19, students were unavailable for trapping, so Larsen relied on support from the wildlife community in Kamloops. The research project did not break its 25 consecutive year streak, despite the pandemic.