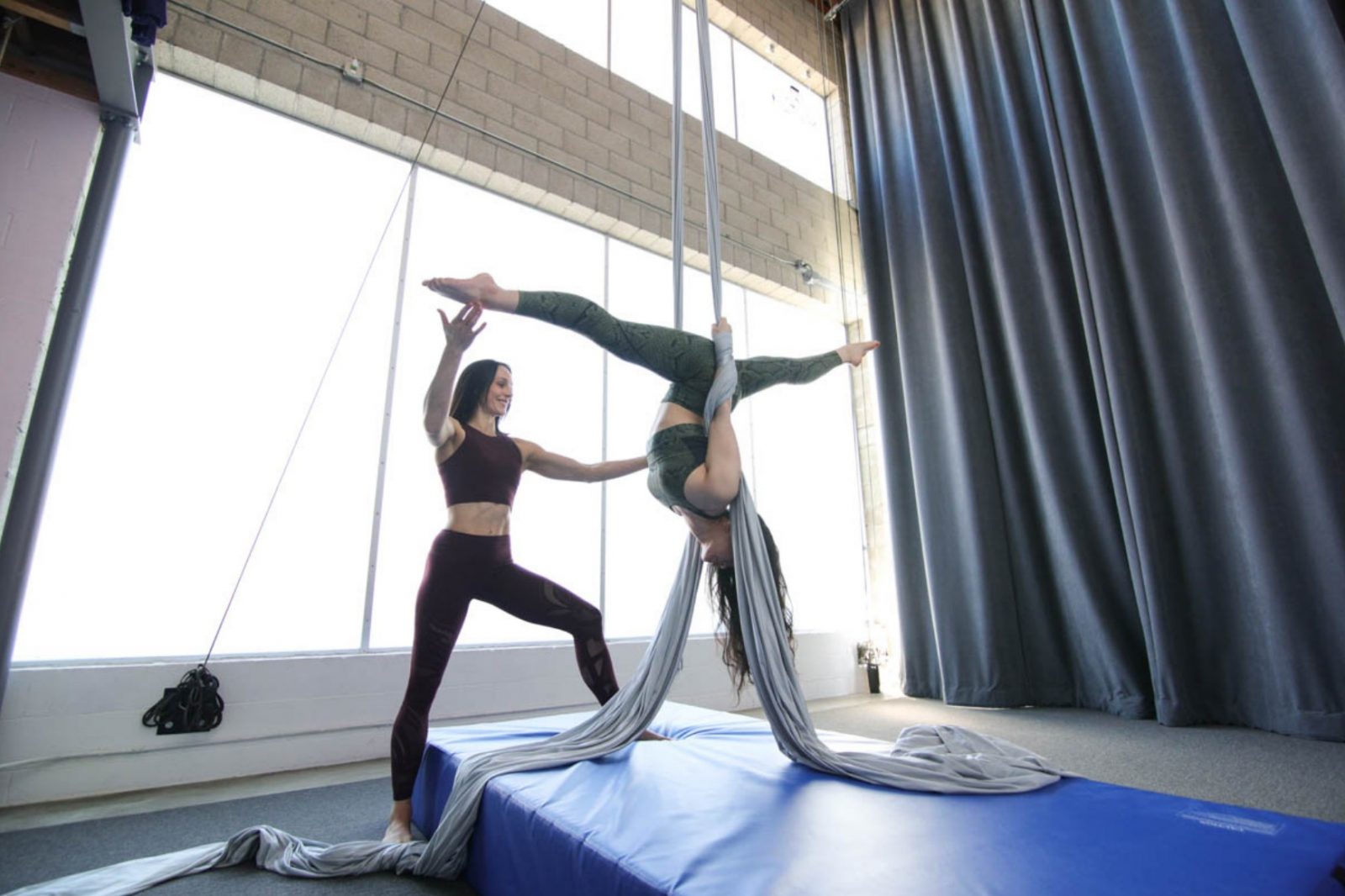 By Tyler Lowey
Flexibility has always benefited TRU alum Christine Wunderlich. Whether she's spinning, twirling, bending entwined around a piece of fabric strung up 20-feet above a stage, or taking online classes through TRU Open Learning, she's always thrived when doing things her way. Online learning allowed the Canadian dancer to pursue a business certificate while travelling and performing across the globe.
Wunderlich was late to the game in the dancing world. Growing up in Victoria, BC, she had many hobbies before falling in love with dance as a preteen. Her passion took her to the Royal Winnipeg Ballet School at 16 and soon to the Big Apple, where she attended The Ailey School: Alvin Aiely American Dance Theatre in New York.
"Dance has always given me so much energy and spark," Wunderlich said. "There is always new things to discover and the creative possibilities seem endless. When I first started, I was open to learning new things and just ran with it."
Studying, working and performing in New York City for four years, Wunderlich landed a job with the cruise ship company Royal Caribbean International, where she performed while navigating the seas.
"We did all kinds of different shows on those ships. Some shows were pretty intense at times, but it was an awesome way to perform different acts and see the world at the same time," said Wunderlich.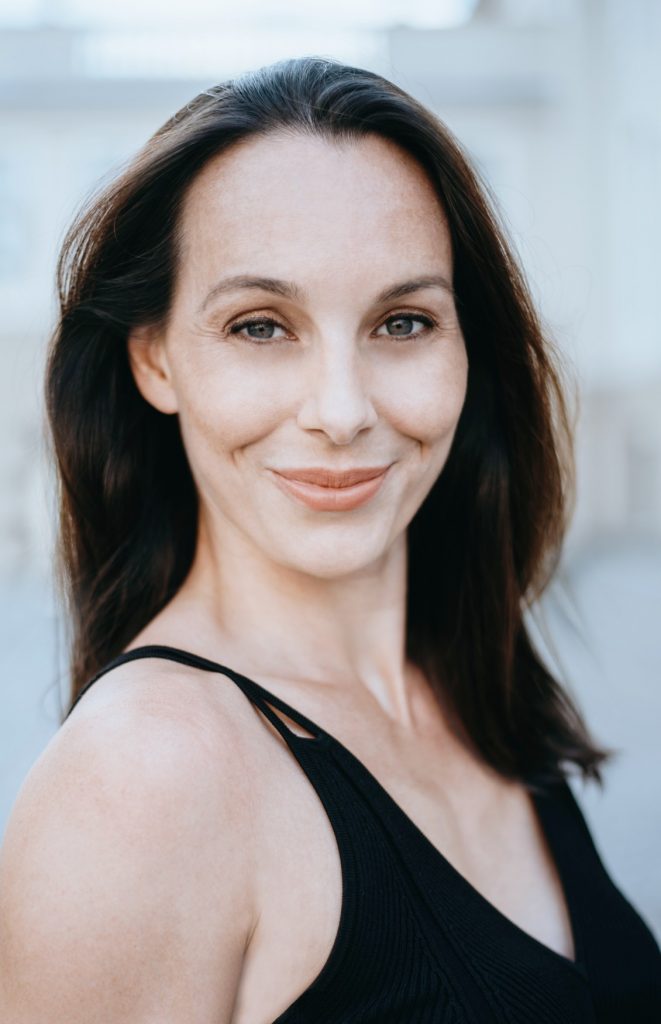 Working on cruise ships for nearly 10 years, Wunderlich was introduced to another side of performing: the business.
"I experienced a lot of the behind the scenes stuff. The administration and management on how the business was run was an eye-opener," said Wunderlich. "Those kinds of things really interested me, but I didn't have the skill set or knowledge to do those jobs."
She learned about TRU's OL program through a friend who supplemented courses at TRU while doing a semester abroad. So while sailing port to port, she began chipping away at her Certificate of Business Skills —whenever the satellite wifi allowed her to download the latest syllabus.
"I took far longer than most people usually take because of all the travelling and working full time. However, if it wasn't for the online program, I wouldn't have been able to complete my certificate," said Wunderlich.
Along the way, Wunderlich was also developing into an elite aerialist, performing above the stage as if someone temporarily turned off gravity.
In search of a fixed address, Wunderlich used her talents as well as the skills learned in her business program to land a job in Berlin, Germany, at the Friedrichstadt-Palast Theatre, a 102-year-old institution that seats nearly 2,000 people in a non-COVID year. It was her dream landlocked destination.
"Not many dancers have agents or managers, so I learned about marketing, social media, managing yourself, writing cover letters and negotiating contracts. It definitely prolonged my career," said Wunderlich.
Eight years later, she is still performing up to 10 shows per week, each lasting at least two hours at the same theatre. Five years ago, in her spare time, she began teaching, working with the next generation of dancers and aerialists. Her classroom setting has changed over the past 16 months, like much of the world during the pandemic. Still working with small groups of young adults, she now consults online through her program, Aerial Edge Virtual Coaching. After seeing the artists recorded video, she provides feedback on their acts.
"I would recommend the Open Learning program to anyone who is thinking about it, especially artists," Wunderlich said. "I'm a true believer that you never should stop learning. With Open Learning, you don't have to feel pressured with trying to balance full-time school and work schedule at the same time. Artists are facing a struggle now more than ever before. Open Learning is a good way to possibly look into future interests while maintaining your focus and interest in the arts."
With no immediate end in sight to her dance and aerial acrobatic days, Wunderlich is contemplating diving back into Open Learning to improve herself as a teacher, performer and even a director, from wherever her artistic journey takes her next.
For more about Christine Wunderlich's work, visit her website at christinewunderlich.com.
Learn more about TRU Open Learning at tru.ca/distance.