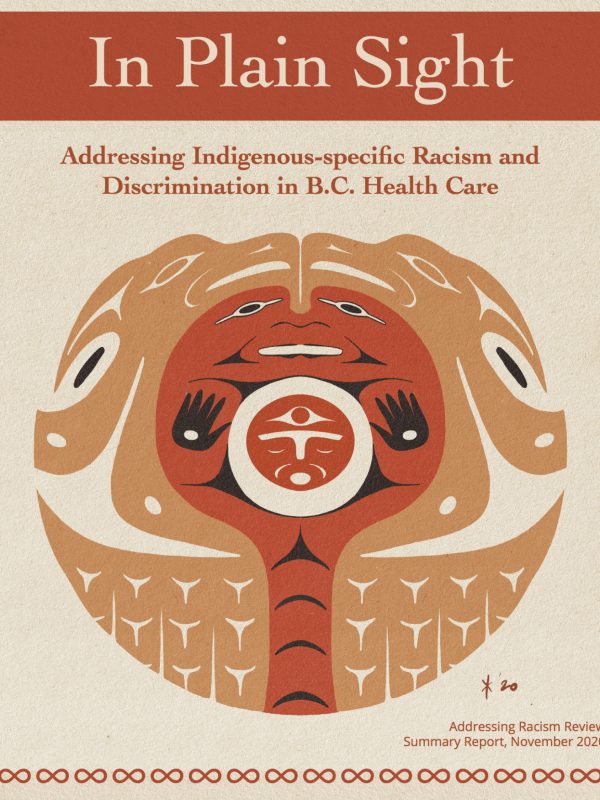 A Thompson Rivers University (TRU) Faculty of Nursing researcher joins a provincial task force to improve access to health-care for Indigenous Peoples in BC.
Dr. Sheila Blackstock has been appointed to the BC Government's In Plain Sight task force. The main purpose of this task force is to work toward the implementation of the recommendations in In Plain Sight: Addressing Indigenous-specific Racism in BC Health Care report.
The report stems from an investigation led by Mary Ellen Turpel-Lafond looking at systematic racism in BC's health-care system. The report recommendations highlight the immediate need to eliminate discrimination against Indigenous people.
The report states, "It is also required in order to reach a state of substantive equality in health care and outcomes for Indigenous peoples that adequately address the legacy of colonialism in health care and enable the expression and enjoyment of Indigenous human rights, consistent with the United Nations Declaration on the Rights of Indigenous Peoples (UN Declaration)."
Blackstock said the most important part of this task force over the next 24 months is ensuring access to health care in the province will be safe, respectful and culturally relevant care for Indigenous Peoples.
According to the BC Ministry of Health, the report aimed to "reinforce Indigenous human rights in its mandate to review evidence, analyze findings and make recommendations." These efforts are part of the BC government's commitment to culturally safe health services free of racism and discrimination.
This appointment and the work of the task force have additional significance following the recent confirmation of the 215 First Nations children buried in a mass grave at the site of the Kamloops residential school on the unceded traditional lands of Secwepemcúĺecw.
"Their ancestors and residential school survivors have worked throughout their lifetime to reconcile their experiences and these wounds are reopened with the discovery, along with the impact on generations as they suffer intergenerational trauma and systemic racism. This means First Nations Peoples face colonial impacts such as racism every day," Blackstock said.
Appointed Indigenous task force members are representatives of their communities, the First Nations Health Authority, members, directors and board members. Blackstock was appointed based on her recent research looking at the role of oppression in nursing practice in addition to her work in Indigenous communities, scholarship, nursing practice and Indigenous curriculum development. As a Gitxsan scholar, she is honoured to be of service to her community.
"We will work to dismantle structural racism, and the impacts of colonialism in all points of interactions that people access such as health, social, medical, physiotherapy services, educational institutions and professional association," she said.
The work of the task force is designed to prompt changes in policy and practice that will result in more respectful, culturally-safe relevant care for Indigenous Peoples in all nations across British Columbia.
Blackstock hopes the work of this task force and the recent heartbreaking confirmation of the burial of 215 children will truly affect change in British Columbia and across Canada and results in the eradication of racism.