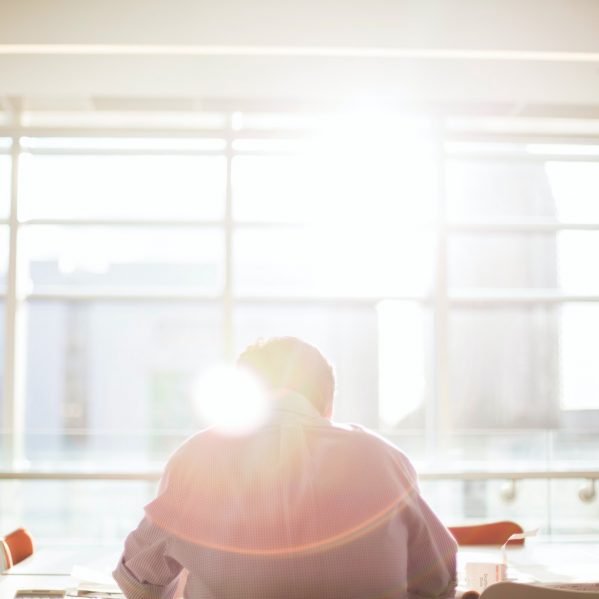 No matter how many hurdles life has thrown at this student, he has always had the strength and courage to keep moving forward. Diagnosed with type-2 bipolar disorder, along with attention deficit disorder and a learning disability that affects his writing ability, he has continued to persevere and find success even when faced with some failures along the way. He has asked that we don't identify him, so we'll call him Jim for this article.
Detours on the academic journey
Jim was homeschooled until Grade 9, then attended a Christian school for two years before graduating from Pleasant Valley High School in Armstrong. He began his post-secondary journey at Okanagan College in 2012, around the same time that he was diagnosed with bipolar disorder. The unpredictable nature of his disorder caused him to withdraw twice on medical grounds. Despite these detours, he opted to start fresh in a new city and at a new university.
Since 2018, Jim has been a full-time student at TRU. He is well on his way to graduating with a business degree with a major in supply chain management and a minor in entrepreneurship. During his last year of high school, Jim completed some online courses through distance learning. He learned about methods and supports to help him study effectively, especially online, which is important during current pandemic conditions.
Jim reflected on the challenges of trying to focus on academics with a learning disability: "I can read at a university level, but I can only write at a Grade 5 level. My attention deficit disorder makes it harder for me to concentrate on reading, studying and writing exams. This made online schooling particularly challenging."
He has found ways to overcome many of these learning barriers. With the help of Accessibility Services (AS), he hopes to find success at TRU by accessing accommodations, distraction-reduced test environments, extra time on exams and flexibility in attendance when necessary.
"I rarely miss school because it's harder to catch up, but simply knowing that I won't fail a class because of absences related to my health condition allows me to get control over my anxiety and feel safer," he said.
He also uses assistive technology software such as Read&Write and Bookshelf on his iPad so he can listen aloud to the information in his textbooks while following along with his notes.
Jim said his advisor, Katie Thomson, has played a major part throughout his time at TRU. "She helped me to get funding for tutors, a new computer and provided support with applications and paperwork on multiple occasions."
Accessing supports and accommodations
Without Accessibility Services, Jim doubted whether he would be participating in student life at all.
"Accommodations help me get through studying and tests. The very fact that I am in school at all is a major accomplishment for me," he said.
When it comes to registering with AS and disclosing his disabilities, he discussed what makes him uncomfortable and what makes him feel safe. Some of his discomforts stem from having to go to the AS Test Centre and having classmates ask him why he doesn't take quizzes and exams with them.
"People don't get why I don't take tests with them and will often ask multiple times about why I am leaving. This is something I wish people were more conscious of," he said.
Although he has faced some stigma in the classroom, Jim's experience with Accessibility Services has been positive. At his appointments with Katie, he feels comforted knowing she is there to support him. He does not feel there is a stigma around meeting with her and accessing accommodations.
Redefining normal
Jim wanted to push back against stigma by sharing his story.
"Living with a disability doesn't mean you aren't normal. Even if you experience challenges, you can still do whatever you want to do," he said.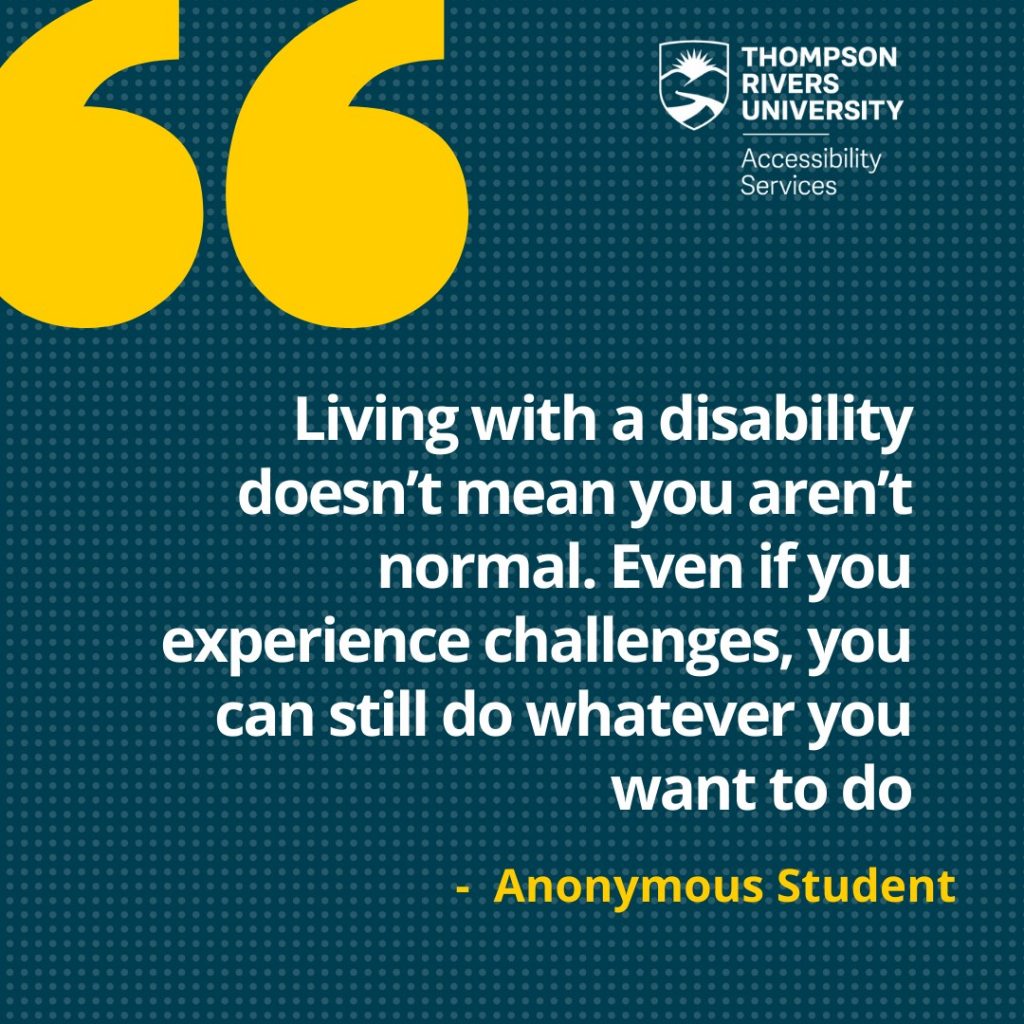 His next goal is to travel to Vietnam through Study Abroad. While that trip is on hold due to travel restrictions, Jim is patient with the process and isn't concerned with tight timelines. He said his experience at TRU has been a success overall. Despite setbacks and minor delays, he is still moving toward his final educational goal.
"It's okay to take your time. There is no rush. Don't stop trying even if you fail."
Learn more about Accessibility Services and supports available for students here.