When Jim Reilly was celebrating the publication of his most recent book, he contacted someone who had particularly inspired him: a university professor.
Reilly completed his degree in journalism at TRU two decades ago and can recall in detail a course taught by Dr. George Johnson, current-day chair of the English and modern languages department.
In Johnson's class, Reilly began working on a biography about jazz musician and instrument creator Emmett Chapman. It didn't fit the assignment criteria, but Reilly convinced his professor to let him write the essay. Five years ago, Reilly self-published the full biography. The book led to a publishing deal with Rowman and Littlefield and the 2020 publication of his second biography: Steinberger: A Story of Creativity and Design.
"I don't know if it was nostalgia or what but in reflecting on the people that helped me get here, I know George played a significant role," Reilly says.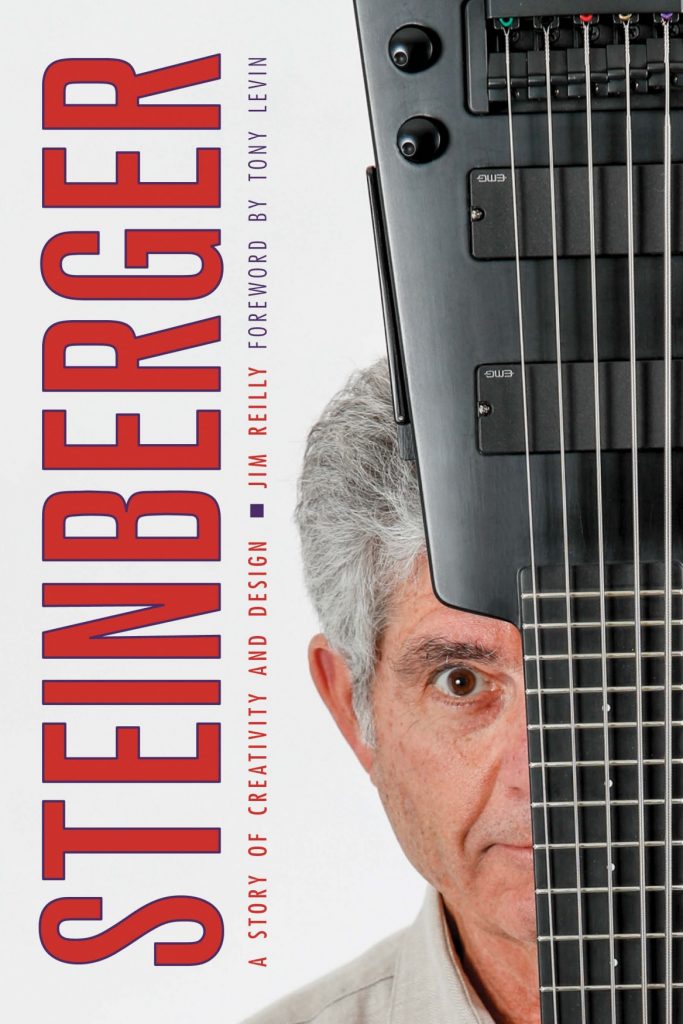 The book about influential instrument designer Ned Steinberger was a natural progression from his writing on Chapman. Reilly is a musician himself with a lifelong love for music. He told the CBC he connected with Steinberger 15 years ago while working on the Chapman book. After learning such interesting things about Steinberger's life during the process, he asked the musician about penning his biography.
"He is the son of a Nobel-Prize-winning physicist and his mother is a celebrated collage artist," Reilly says. "He's the combination of the scientific mind and the artistic mind. Combine those two elements in his instruments and you get one of the most revolutionary and ground-breaking music industry designers of the 21st century."
Reilly is now working on two more books with Rowman and Littlefield, also in the non-fiction music genre. Though he's written some fiction, Reilly has found his niche and true passion in writing about music and its change makers—even if some of his subjects take years to track down. Steinberger starts with a foreword written by bassist Tony Levin, and ends with a feature on Steve Miller from the Steve Miller Band. Throughout the process, Reilly connected with these and many other world-renowned musicians and music industry professionals.
"It's the love for writing and the love for music colliding. Writing has been my way into that world at that level, which is pretty exciting for me," Reilly says.
Professor George Johnson finds it pretty exciting, too.
"I'm so proud of him," he says.
Reilly's book Steinberger: A Story of Creativity and Design is available online and in stores. More information can be found on his website.