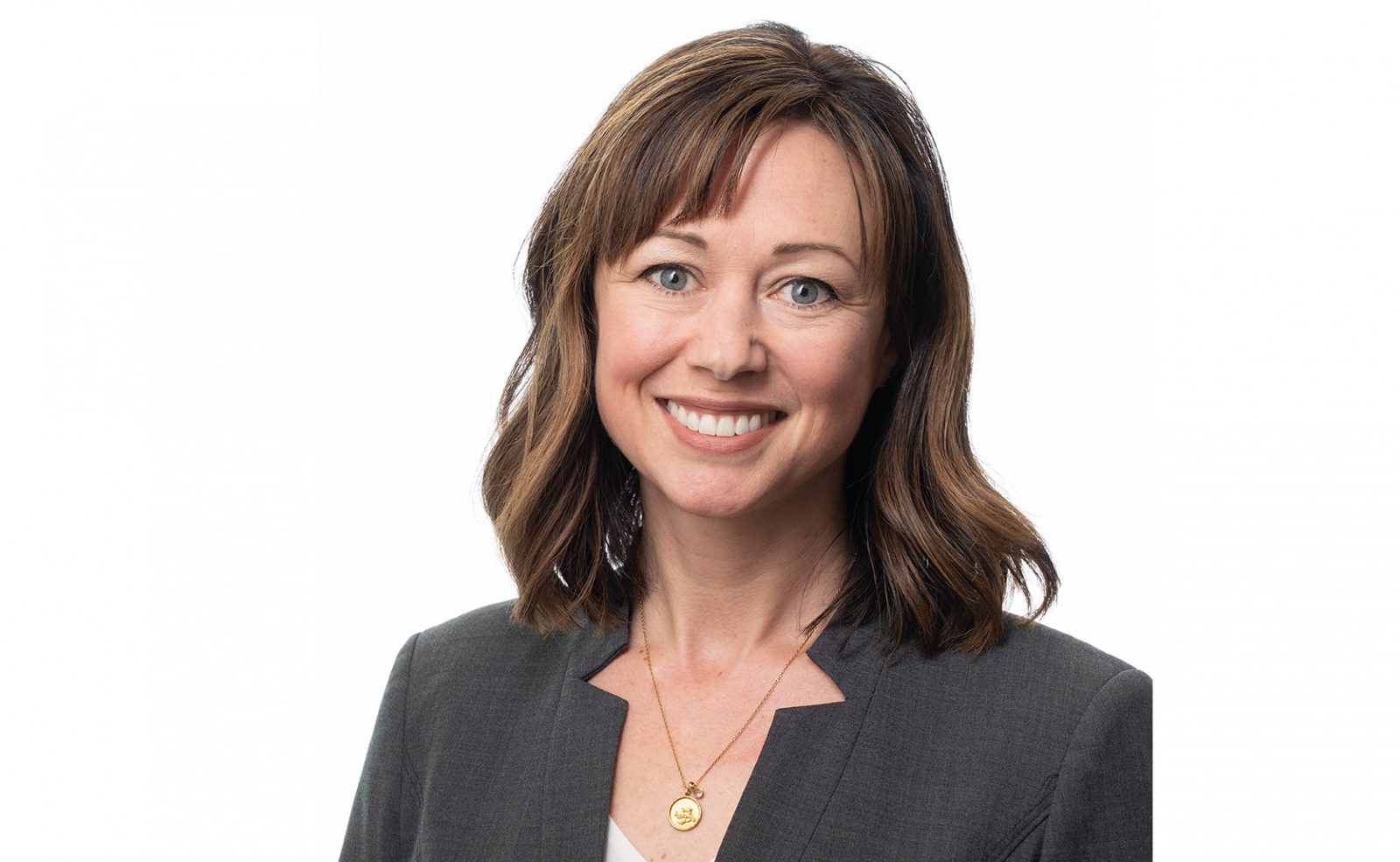 By Gaurav Mishra
"Do what you love and love what you do." That was just one key piece of advice shared by Amanda Hobson, senior vice-president investor relations and treasury for Finning International Inc. during the School of Business and Economics' (SoBE) recent Learn with Leaders session.
One of BC's Most Influential Women in Finance (2019), Hobson walked business students through her 20-plus years' experience in finance, explaining what she's learned along the way that may benefit up-and-coming finance professionals. She stressed the importance of relationships, lifelong learning, goal setting, and finding balance. 
Learning is essential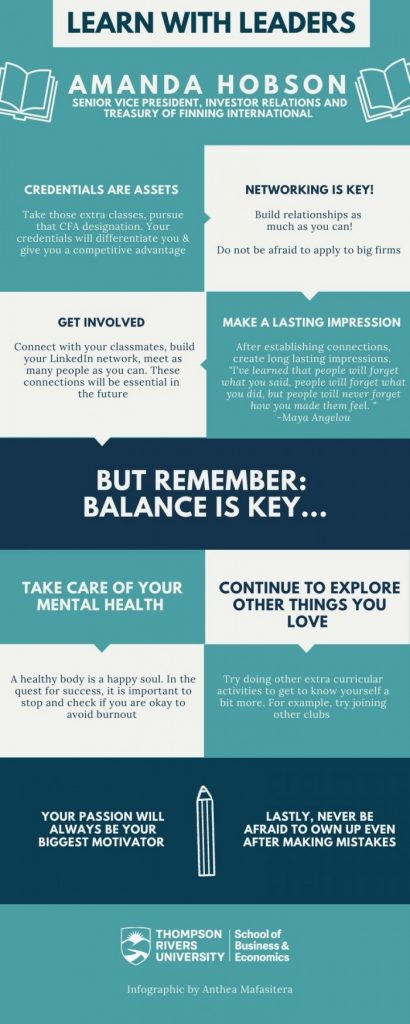 For Hobson, education opened opportunities, including her first role with Deloitte. Having worked in finance for several industries, including helicopter transportation, traditional and renewable energy, lottery and gaming for the public sector, and now heavy machinery, she recommended that students pursue their career and employers with intention.
"Focus on what you are doing because you are building your CV now," Hobson said. "It's easy to learn anything if you enjoy it and are passionate about it."
An interesting trend Hobson sees and is learning more about in her current role is sustainable investing, an investment discipline that considers environmental, social, and corporate governance (ESG) criteria, something that she says is of growing interest to investors who want to be associated with corporate social responsibility.
Aim high
As a young executive, Hobson always set her sights high. A never-settle attitude helps her maintain balance between success and striving for new goals. Throughout her career, she has experienced highs and lows, but her response to those situations was like a new learner. "Making mistakes is normal, everybody makes them," she said, adding that what matters is that you pick yourself back up and learn from the experience.
But find balance
Like many of us, Hobson is now working from home instead of traveling back and forth between Kamloops and Vancouver. She recommended that students also consider what is important to them and to find balance between work and other things they enjoy to avoid burnout.
On being a female finance executive
In response to a student's question about her experience as a woman in finance, Hobson expressed there is room for improvement on gender equality. She added despite challenges like these, it's really up to you what you allow to enter your space. Think of it like roadblocks along a path. Focus on the path ahead and move past the obstruction.
Don't be afraid of challenge
"One of the best learning environments is when it gets super intense," Hobson said about her experience with fast-paced, quickly changing work environments. Much like we've learned how to adapt to learning online during COVID-19, we also learn to adapt and be creative when we're put to the test at work.
Invest in you
University is an investment in your career. What other ways can you invest in yourself? As Hobson explained, employers are not only looking at your CV, they're also looking at your credentials, so on top of working hard to achieve good grades, pursuing a CFA or getting involved in clubs will also set you apart.  
Keep an eye out for future School of Business and Economics events to learn more from business leaders.