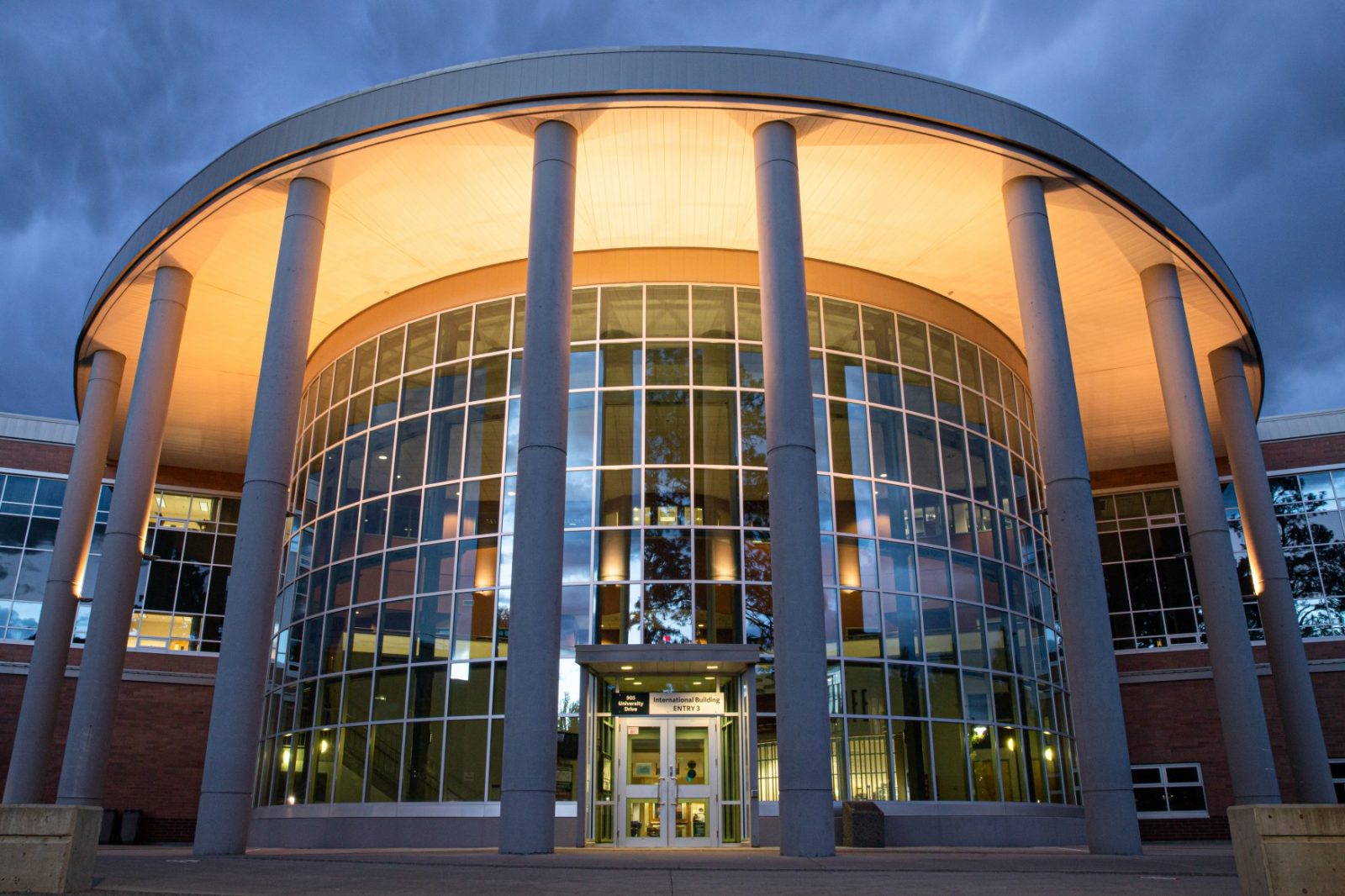 While travel restrictions continue to keep many TRU international students from entering Canada and beginning programs, the university's international division—TRU World—has taken the opportunity to give students a head-start.
The non-credit courses that international students usually take on campus–courses to help them practise English and experience living in another country–have been revised to online formats. A new workshop has also been created for international students with classes starting soon, to support their transition to online learning while also adjusting to a new culture and academic program.
"Online learning can be very intimidating if you have never experienced it before," says Laurie Robinson, Director of International Development and Partnerships at TRU World. "Our goal is to show students what their classes will look like and teach them how to use the technology before they start. This way, they won't have to use valuable time during the semester learning how to use various online tools."
The new Virtual Learning Success Workshop uses both live synchronous sessions and asynchronous material, hosted by TRU World moderators and guest speakers from various campus services and departments. The live daily sessions change times weekly to accommodate students living in different time zones and are recorded for students to watch later.
And in addition to the preparation provided through this workshop, being able to complete some of the non-credit courses usually undertaken on campus in Canada, online, not only allows students to keep progressing through their education during current travel restrictions but also provides them with cultural skills in advance that will make the transition to life and studying abroad smoother.
The popular Language and Culture program was the first to move online. Offered to international students from institutions around the world, this 4-week course provides a taste of living and studying abroad.
"At first, I was afraid of whether I could communicate with native speakers," says Anna Horikoshi, who took the course last August. "However, the teachers were very kind to make efforts to understand what I wanted to say, so I gradually could have the confidence to speak English. And the various activities such as student panels or exercise classes were also interesting and new things for me."
Students in Anna's course participated in live classes where they expanded their knowledge in language studies, intercultural communication and an elective of their choice. They also participated in a variety of virtual activities created in conjunction with local Kamloops partner businesses and organizations.
Chris Chen also joined the online Language and Culture program in advance of starting his academic program and says his main reason for enrolling was to improve his English language skills.
"The other reason was that I wanted to know what class at TRU will look like. Well, the lessons were full of fun! I really enjoyed all of our classes and met some friends from Japan. This program not only provided a place for me to practise speaking English, but also helped us to better understand each other's culture. And we even linked to the BC Wildlife Park to see and learn about owls and snakes in our Virtual Activities class," says Chen.
The online Language and Culture program was offered in both July and August of 2020 with close to 60 participants from around the world, and a winter 2021 session begins on February 15.
"It's been an exciting experience," says Lori De Frias, Associate Director of International Training at TRU World. "We have adjusted the way we approach our programming, not just for the current situation, but moving forward. This experience has allowed us to think outside the box and expand what we can offer our international partners."
And most importantly, it's working for students.
Learn more about the Virtual Learning Success Workshop in this IDP Connect feature.