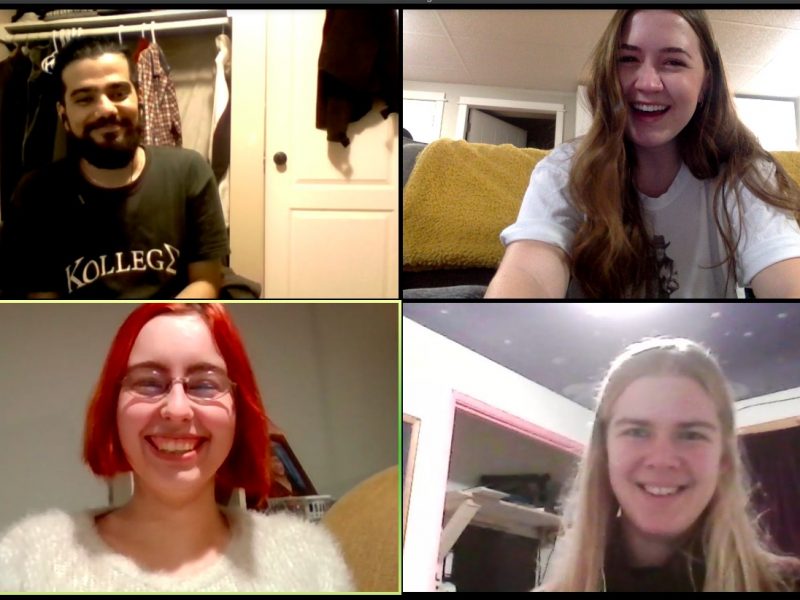 In a year when connecting with others has been a challenge, the organizers of Thompson Rivers University's (TRU) Philosophy, History and Politics (PHP) Undergraduate Conference faced a dilemma: cancel the conference, or hold it virtually.
The 2021 committee members, which include undergraduate students and two faculty supervisors, chose to take the event fully online. In response, they not only recruited a full roster of keynote speakers and undergraduate presenters but also speakers from universities as far as Dalhousie in Nova Scotia and Hawaii.
"We've had a great response, with more external presenters than internal," committee Chair Jenna Churchill says of the event, which begins Friday, Jan. 22, 2021 and is free to students, faculty and the public.
Churchill, along with co-committee members Archisman Mitra, Kristen Jacobsen and Julye-Anne McKenny, felt it was important to make the change to a virtual presentation and offer all sessions online to ensure full and easy access to everyone this year. A silver lining of taking the conference online is that students who may not have been able to attend in person can now join, as they won't need to take time off work or pay for travel.
As one of the only undergraduate conferences of its kind in Western Canada, the PHP conference offers an important venue for undergraduate students to present their research and share what they are working on. And it was integral to ensure the conference continued despite current gathering restrictions and travel bans related to COVID-19.
"We wanted to make sure that everyone could participate, including people from all across Canada and the US, so it will all be via Zoom," Churchill says. "Another challenge was recruiting committee members, so we only have a committee of four and we normally have about twice that."
TRU faculty member Jennifer Shaw—a faculty advisor for this year's conference alongside faculty member Wesley Furlotte—says the committee's past experience has helped with a smooth transition.
"With past knowledge and experience, along with new tools, they are doing a really great job of harnessing technology and taking advantage of new opportunities with this year's online conference," Shaw says.
Churchill, who first presented in the third year of her Bachelor of Arts degree, says the conference is an excellent way for high-school, first- and second-year students to get an understanding of undergraduate research and consider their own opportunities for presenting.
"Being a part of the conference and presenting a paper looks really good on a resumé," Churchill says. "It's a really rare opportunity to present your undergraduate research at a conference like this."
Register for tickets at tru.ca/phpconf.html.
Contact:
Jenna Churchill
Chair, TRU Philosophy, History and Politics Conference