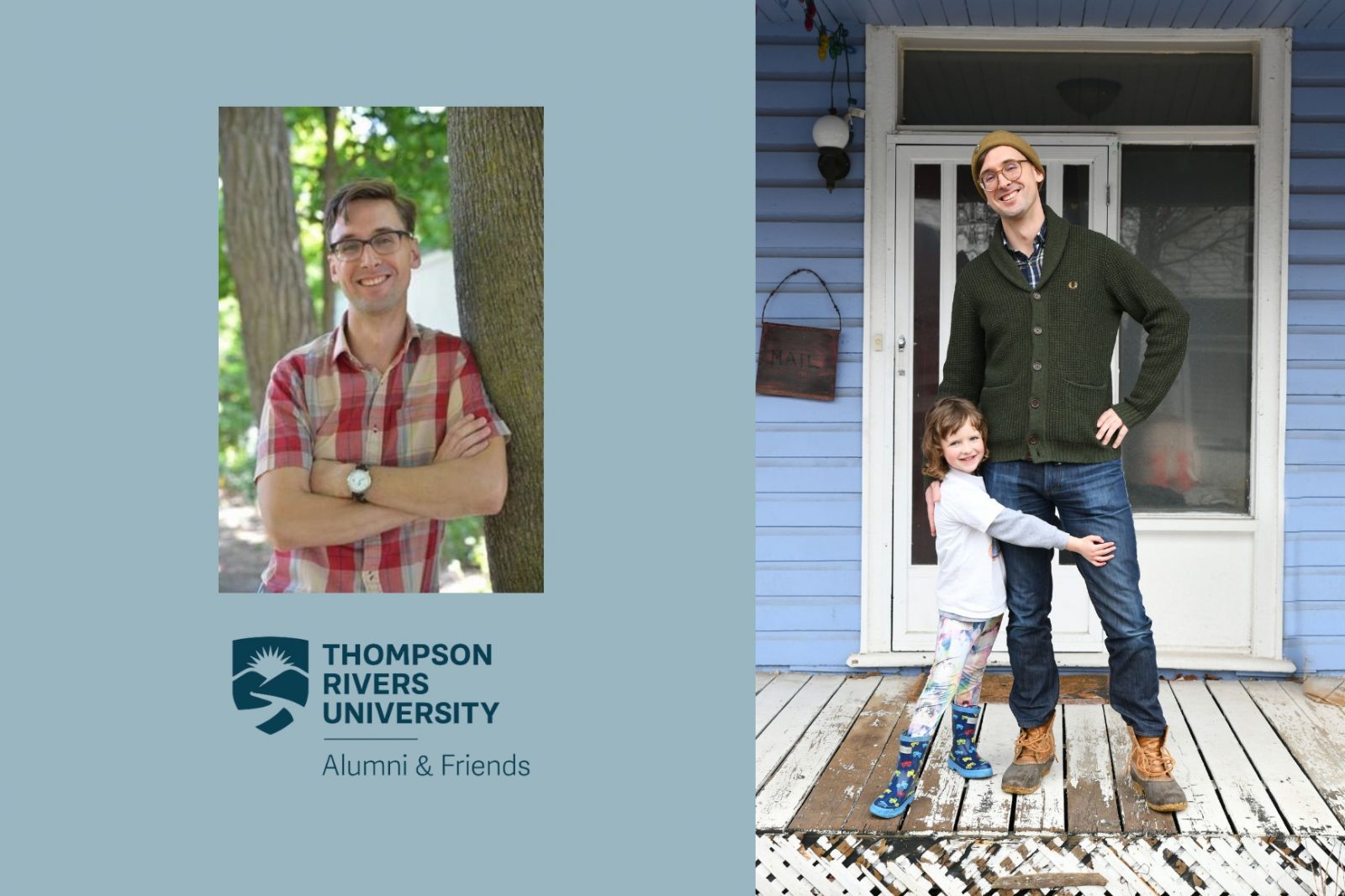 By Tyler Lowey
There are surely thousands of people around the world that would love nothing more than to play, study and discuss video games for a living. TRU alum Dr. Liam Mitchell (BA'04) is lucky enough to live that dream. He can be found teaching and researching the relationship between video games and their broader cultural and political significance as a professor of media and cultural studies at Trent University (TU) in Peterborough, Ont.
A Kamloops product, Mitchell attended his hometown university back when it was referred to as the University College of the Cariboo in 2000. He graduated with a Bachelor of Arts degree in 2004 (also receiving the Medal of Arts) from what is now known as Thompson Rivers University.
He later picked up a master's degree from York University and then added a PhD from the University of Victoria before landing in the cultural studies department at TU in 2012. There, he has since shifted from researching the political and philosophical side of social media (e.g. Reddit, Facebook and 4chan), to video games.
"I have been focusing in particular on the kinds of novel expressions of artistic intent or new ideas that digital media make possible. I'm trying to talk about all the politically compelling, nuance and interesting artistic work you can do with video games," said Mitchell, who studies both game design and player practices.
Mitchell claims that all video games, some more obviously than others, contain messages and challenges that help the player develop new skills on different levels.
"We live in a technological world now and we need to know how to operate within that world. We need to understand the nuance of the technology, how things are structured, along with the rules and boundaries that accompany it. The best way to discover all of that is to play around with the games and learn for yourself," said Mitchell, 38.
Since making the switch from studying social media to video games in 2015, Mitchell has published journals including in Game Studies, The Journal of the Canadian Game Studies Association, Camera Obscura: Feminism, Culture and Media Studies and even wrote a book: Ludopolitics: Video Games Against Control.
Mitchell admits that he did not envision his career travelling down this path while he was enrolled in general study courses at TRU.
"I heard many people say that when I was going through my master's that I needed to know exactly what I wanted to do—but I didn't. I had a rough sense of what I wanted, but I was willing to explore and be playful in my field and see where it took me. I think that stemmed from my time at TRU, where we engaged with a wide variety of topics instead of focusing on one field," Mitchell said. "TRU had an amazing approach to the arts with small classroom sizes that really encouraged discussion and critical thinking. I'm lucky enough to be working at a similar university now and I'm trying to teach with those same values."
Mitchell is constantly researching and playing video games, which has enabled him to keep a grasp on the latest ways to connect with students both inside and outside the classroom. There is no limit to the range of his research. While away from the virtual classroom over the winter break, he researched the structures inside, Paw Patrol: On A Roll, as his five-year-old daughter is discovering the wonderful world of video games. Mitchell is enjoying life both inside and outside the classroom, as he patiently waits for his daughter's taste in games to evolve.