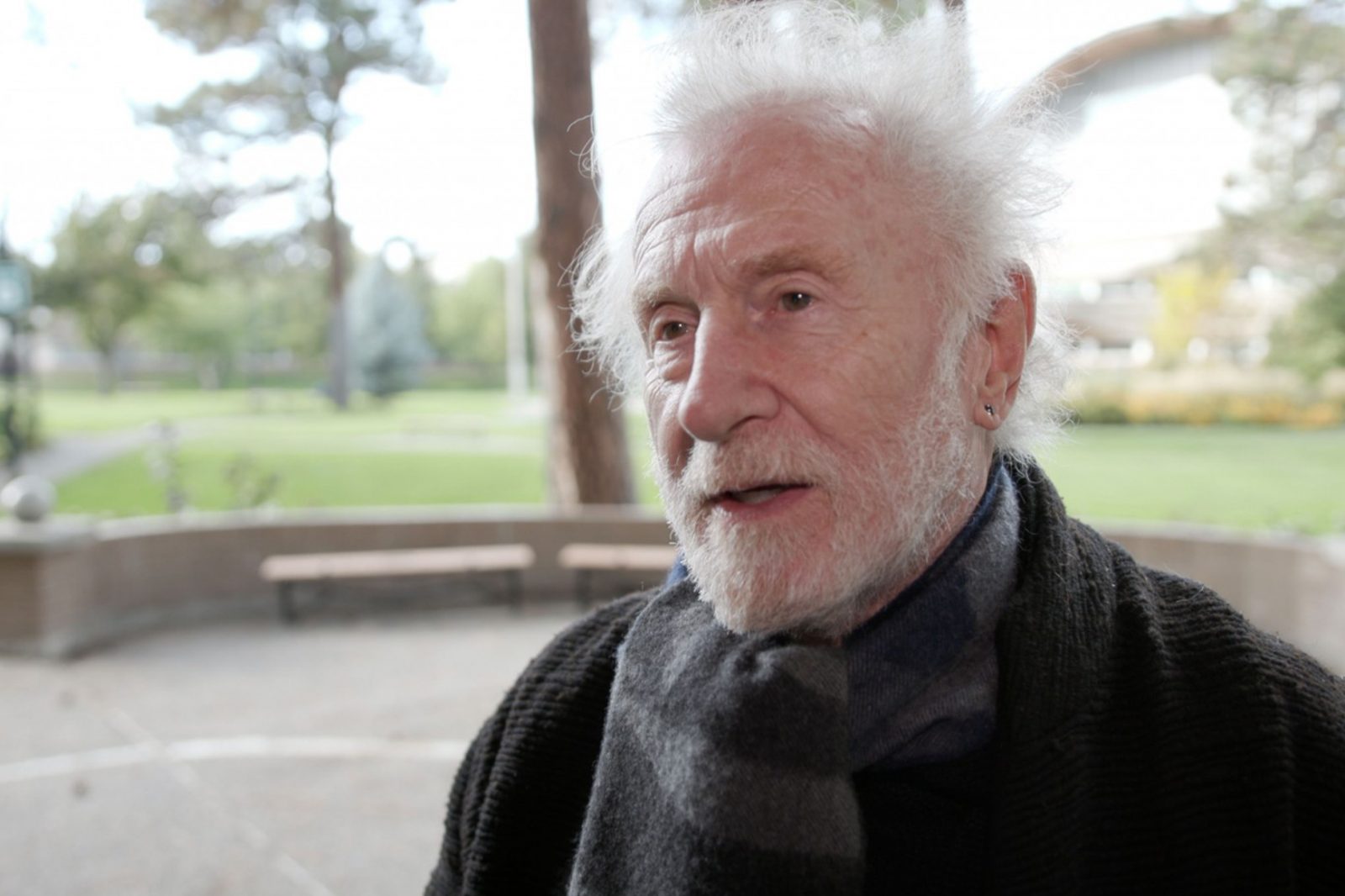 Legendary rock manager and producer Andrew Loog Oldham shares his first-hand accounts about music history and pop culture as a visiting scholar-in-residence at Thompson Rivers University this winter.
In collaboration with TRU's Faculty of Arts and Faculty of Adventure, Culinary Arts and Tourism, Rock Dreams: A History, 1954-1984–Up Close and Personal with Andrew Oldham is offered on Thursdays from 6-9 p.m. in January 2020.
Co-facilitated by Bruce Baugh from philosophy and Billy Collins from tourism management and with Oldham at the centre, the 13-week course gives insights on the role of image, art, fashion and publicity within the framework of the cultural zeitgeist.
These narratives are being further amplified through films, audio recordings and iconic images from the era.
From fashion to music
As an influencer and witness of pop and rock culture, Oldham shares stories of his humble upbringing in 1950s Britain and how the self-described hustler got his start in the London fashion scene working with Mary Quant, who had popularized the mini skirt, a defining piece of 1960s style. He also was the London press agent for Brian Epstein–known as the fifth Beatle due to his close ties as manager of the Fab Four.
At 19, Oldham became the manager of up-and-coming blues band Rolling Stones from 1963 to 1967, and was credited for cultivating the anti-Beatles image that solidified the band's reputation.
He discovered Marianne Faithfull at a Rolling Stones party in 1964 (Faithfull famously dated Mick Jagger throughout the second half of the '60s). Through his work as owner-manager of Immediate Records, Oldham recorded artists like Fleetwood Mac, Rod Stewart, Jimmy Page, Jeff Beck and Eric Clapton.
Oldham was one of the organizers of the 1967 Monterey Pop Festival, which boasted acts like Janis Joplin, Otis Redding, The Mamas and the Papas, The Jimi Hendrix Experience and The Who.
Throughout his career, Oldham also rubbed elbows with the likes of the Beatles, Judy Garland and Frank Sinatra, and shares details that arise from what he refers to as his "Polaroid memories."
The course itself uses music as a catalyst in terms of how creative collaborations and contributions aligned with social unrest and how it influenced a shift in societal norms and how it to connects to the tapestry of Oldham's "back story of sound."
No sugarcoating
Don't expect Oldham to idolize icons or to romanticize these long-ago eras–it was what it was. That's part of the charm and challenge of his storytelling approach: the unsentimental, unflinching glimpse into the past.
Oldham resists examination of music and pop culture through the various lenses of contemporary historical approaches, preferring to allow the narratives and imagery to speak for themselves.
And as he considers bending his collections of stories towards a more scholastic direction, Oldham said, "I hope I become a little more academic than I am."
He also expects to talk about his experiences with addiction and sobriety with the backdrop of the oft-glamorized drug culture that resulted in the untimely deaths of many famous artists such as Brian Jones, Jimi Hendrix, "Mama" Cass Elliot and, more recently, Tom Petty and Prince.
Asked whether the course is an exploration, deconstruction or dissection of rock history, Oldham quipped, "It'll be a ramble–a knowledgeable ramble, in which we examine reasons for everything. I will attempt to bring some things together. Hopefully, life will make a little more sense."
Sign up information
Rock Dreams is a three-credit university course with assignments given and grades awarded. There are no prerequisites, so non-TRU students can also register. There is also an option to audit the class, so interested students and community members can pay the registration fee and attend all 13 weeks without having to complete assignments or receive a grade. No university credit is given for an audited course.
TRU students looking to register should reference either of these course numbers: PHIL 2900 (Faculty of Arts, Philosophy) or TMTG 3980 (Faculty of Adventure, Culinary Arts and Tourism, Tourism Management).
Anyone interested in auditing or finding out more about Rock Dreams is invited to contact the Faculty of Arts at 250-828-5200.