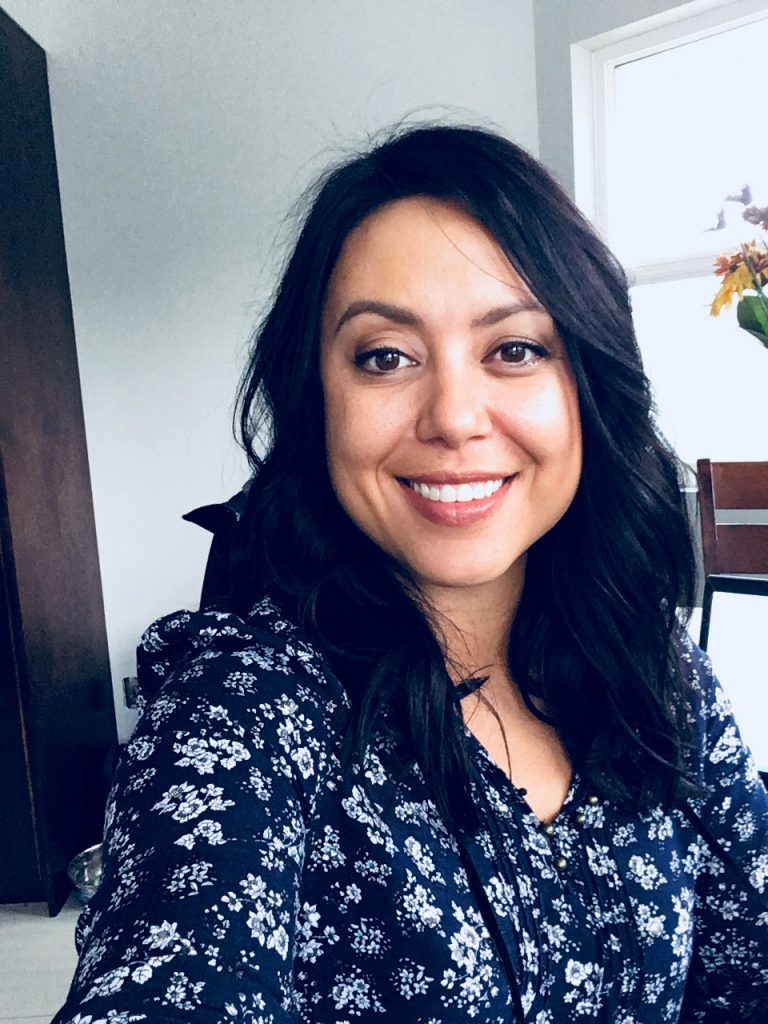 The theme of Nursing Week 2020 is A Voice to Lead, and Rose Melnyk's voice is certainly one worth listening to, and learning from.
Rose, St'uxwtéws (Bonaparte), said she grew into nursing from a young age, and was a caregiver for her Kyé7e (grandmother), for much of her early life. Nursing was a path she felt natural travelling, and her family encouraged her journey.  
"Many of my family members are residential school survivors, so I am very cognizant of the fact that I have been afforded the opportunity to further my education as a result of the strength and resiliency of my family that survived," said the Secwépemc scholar.
Taking the leap to begin grad school
Rose graduated from TRU's Bachelor of Science in Nursing in 2008, and transitioned quickly into a role within Interior Health as a frontline nurse working in a variety of clinical care settings. Eventually, she took on a leadership role as Aboriginal practice lead. It wasn't until she learned about TRU's Master of Nursing program and recognized increasing Indigenous scholars, that she considered a return to the classroom to complete her graduate degree. A shared area of priority in research between TRU and Interior Health focusing on co-developing an Indigenous Wellness Network co-led by Dr. Lisa Bourque Bearskin and Judy Sturm provided an opportunity to enhance her relational skills in Indigenous-led nursing research. Now, less than a year away from graduation, she is able to reflect on what this educational journey has revealed.
"Everything that I do in my practice and in my work is always done with my family, my community and with Indigenous people in mind. I do feel such a sense of obligation and responsibility to Indigenous communities with the education I have received, and to be a voice of leadership and advocacy so we can begin to see change occurring," she said. "I think it is so important for Indigenous nurses to be uplifted and honoured for the work that is happening, and for the policy changes that are occurring because of the critical role they play."
Including culture and ceremony in research
As part of the Master of Nursing program, Rose took on a leadership role in the development of Bourque Bearskin's Indigenous Health Nursing research, steering the data collection efforts on the interdisciplinary research project that involved TRU nursing faculty, Interior Health nurses and physicians, and a Secwépemc knowledge holder. Already, she has facilitated two talking circles, and will organize another when physical distancing measures are relaxed and it becomes safe to do so. 
The talking circles were co-facilitated in a way that ensures a protection of Indigenous knowledge systems, and included ceremony and cultural protocols.
"This has really opened my eyes to see how Indigenous research methodology and Indigenous-led research is essential to community. We know the historical context of research, as it has been done to Indigenous people without their consent, but this really brought to my attention the ways we can shift, and the way communities can inform the process when research is led by Indigenous people," she said.
She hopes that by participating in this research, future opportunities will arise between the academic community, Indigenous communities, and the health care community overall.
"I hope to be able to incorporate the results of the research into policy and action in ways that will positively impact Indigenous peoples."