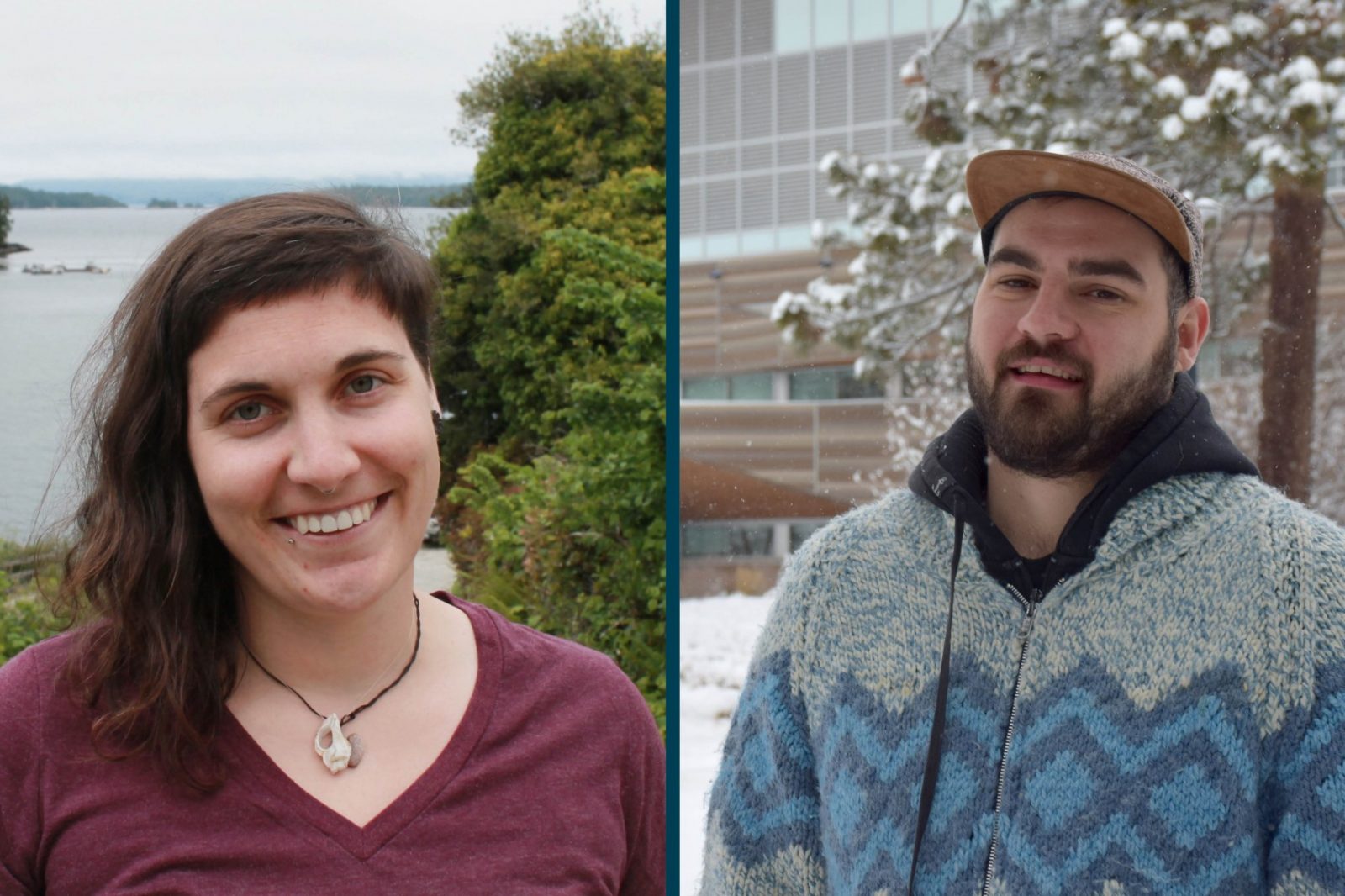 Graduate students Shannon Mendt and Joey Chisholm have been awarded Environmental Science and Natural Resource Science Fellowships as a result of their commitment to conducting research that contributes to our understanding of the natural world.
Mendt and Chisholm, both Master of Science in Environmental Science (MScES) students, received the $7,500 fellowships in recognition of their academic excellence and potential for future contributions in their respective fields.
Now in his second year of his MScES, Chisholm has completed data collection, which involved the novel use of wildlife monitoring cameras to better understand the habitat needs of squirrels and snowshoe hare in North Central British Columbia. This fellowship, he says, provides much appreciated financial support, but also validates his research program.
"I hope my research will provide information necessary to foresters and natural resource managers about protecting habitat, not only for those species, but for the species including lynx and marten that prey on them," said Chisholm, who expects to defend his thesis later this year.
While Chisholm's research takes him inland, Mendt's research takes her to the Coast, where she studies marine ecology, specifically the juvenile mortality of intertidal invertebrates.
"I am so passionate about aquaculture and fisheries science and hope that my research will increase knowledge in those fields," she said. "I am so grateful for this award. It really alleviates the financial stress, allowing me to focus on research and writing without financial pressure."
These fellowships were generously created by an anonymous donor. Students who receive these prestigious awards are selected based on their demonstrated potential for future contributions to our understanding of the environment.