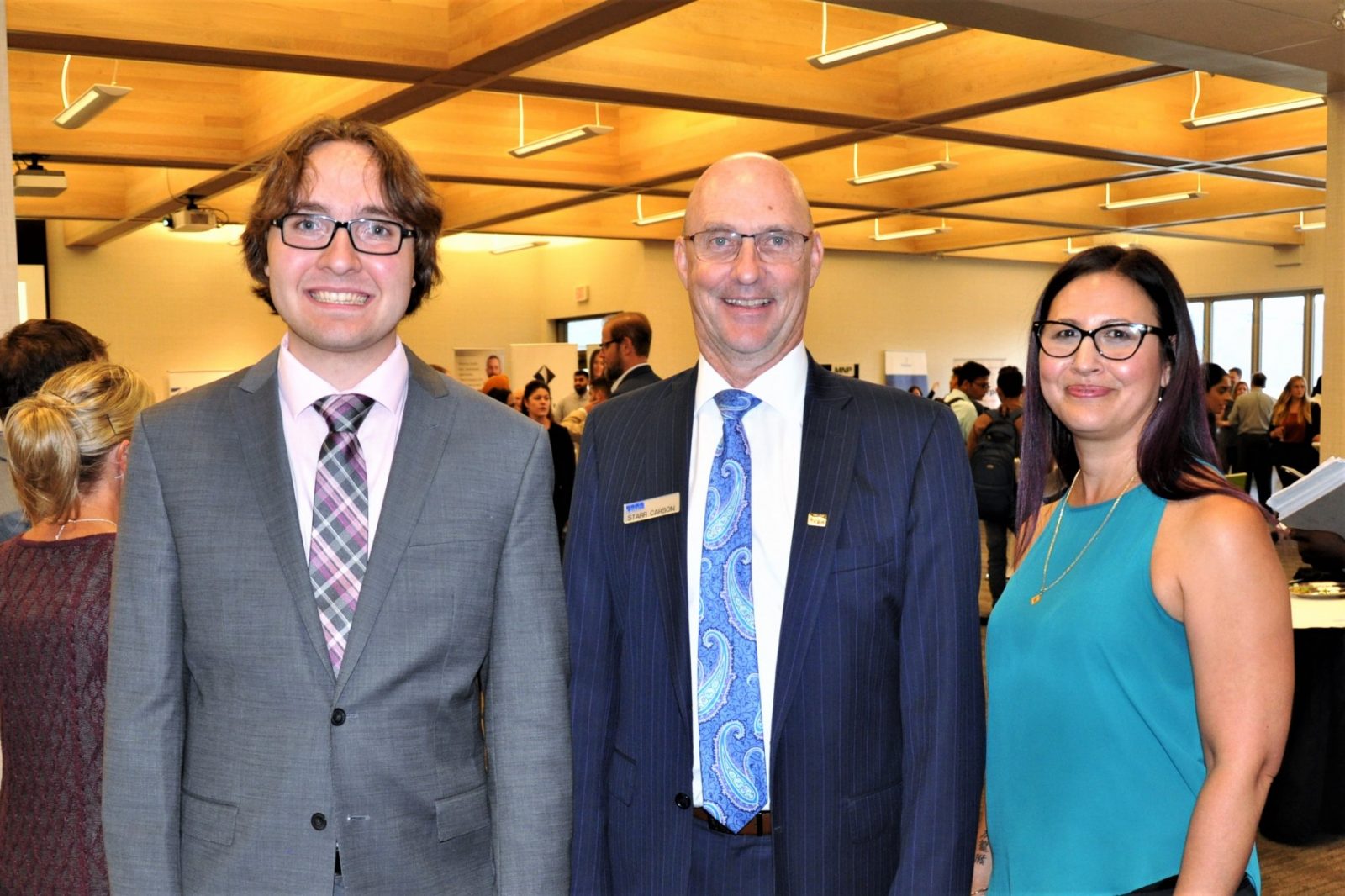 This story was written and submitted by Jennifer Mei, accessibility experiential learning co-ordinator.
Thompson Rivers University co-op student Dylan Salviati recently accepted a full-time position as a junior accountant with the prestigious accounting firm KPMG.
For Salviati, reaching this point in his life was not an easy ride. When he was young, he was diagnosed with autism and told by the assessor that he would never read or obtain a post-secondary education. Disappointed by this news, he believed a future including a university degree was impossible.
While still in elementary school, Salviati participated in a research program that involved the use of singing to help children with autism learn how to read. Through this program, he learned to read and went on to attend high school, where he approached academics with a positive attitude and discovered he was excellent with numbers. Through his openness and willingness to help others, Salviati gained the respect and friendship of his peers and then went on to university. He now has a promising future as an accountant.
As a co-op student at KPMG, Salviati had an important decision to make: whether he should disclose his disability to the employer. While he believes attitudes about disabilities have come a long way, he was still concerned about discrimination.
"Invisible disabilities are the most difficult to talk about because a first impression from an employer might be that I look normal, but once they have a chance to interact with me, they realize there's something different," Salviati said.
Salviati wanted to speak openly about his disability as he believes it is important to explain to employers how a person's disability impacts them. His disclosure was received by the employer as an opportunity to learn and understand how to best accommodate his work style.
"Everyone is different and while there are similarities, each person's experience with autism is unique," he said.
Salviati hopes that sharing his experiences will bring awareness, reduce related stigma and discrimination and, above all, empower other people with disabilities to pursue their own versions of success.
"It's people who change the lives of other people."