Deadline to apply: Oct. 15, 2019 at 9 a.m.
Ever-increasing tuition and textbook costs are creating educational blockades. As a result, only those in upper economic echelons are able to easily access post-secondary education. Thompson Rivers University (TRU) is responding, taking action to cut student costs and thus support learning and engagement while contributing to an innovative tool that is becoming essential to higher education: Open Educational Resources (OER).
TRU faculty (both on campus and Open Learning) are being empowered to contribute to the global OER movement and help reduce economic barriers faced by students through TRU's third iteration of the Open Education Development Grant (OERDG).
"These grants and, more importantly, the work that faculty put into the development of Open Educational Resources, benefit students in multiple ways," OER Development Grant Co-ordinator Joe Dobson said.
"The reduction or elimination of textbook costs in courses where an instructor uses OERs is a huge benefit for many students who struggle with the cost of textbooks, which is often a barrier to student success. This is something faculty themselves can do to directly lower the cost of education."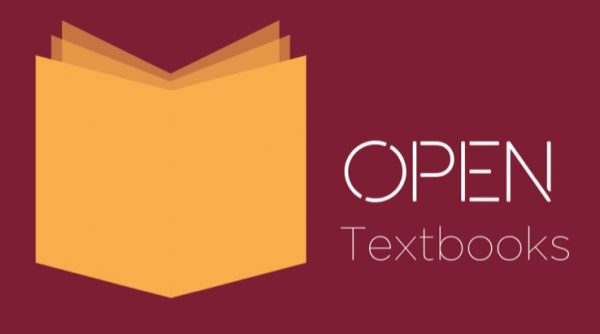 Developed in part as a response to student needs as outlined in TRUSU's Open Textbook Grants Program proposal and approved in April 2018, the OERDG program has been extended for 2019/2020 after awarding grants to eight recipients in 2018 and seven more in spring of 2019. Program funding, established by the Strategic Initiative Fund, continues into 2020/21.
Faculty interested in integrating OER into their TRU courses can apply for the OERDG before the deadline of Oct. 15 at 9 a.m. Application criteria:
Must be current limited-term, tenure-track, or tenured TRUFA or TRUOLFA members. Note, faculty members, individually or jointly, as well as course teams may submit grant proposals.
Complete the application form in full.
TRUFA members must secure letters of support from both their dean and department chair.
TRUOLFA members must secure a letter of support from the Director of Curriculum Development and Delivery, Paul Martin.
Two grants are available for fall 2019. Each recipient may receive up to $6,500 to use for things such as a course release or to hire research assistants to adopt, adapt, create and/or integrate open textbooks and other OER as their primary course materials. An additional $500 may be available for travel costs required for the circulation and publication of their final OERs.
OER support
Open Education Librarian Brenda Smith is encouraging faculty to apply for the OERDG despite perceived barriers within the realm of OER.
"Some of the main obstacles for faculty using OER are difficulties locating suitable resources, concerns about their quality, and even finding time to look for them in the first place," Smith said. "As an open education librarian, I work with faculty to overcome these challenges. My job is to recommend places to find OER, give tips on assessing their quality, help navigate Creative Commons licences, facilitate open textbook sprints to write or adapt OER, and/or find a selection of existing OER that faculty could choose from. In short, I'm here to support and inspire faculty to engage with OER."
Further support in locating, evaluating and adapting high-quality open resources is being offered to OERDG recipients by the Centre for Excellence in Learning and Teaching, Open Learning and the University Library. Specifically, instructional designers and support staff from Open Learning are available to assist with digital formats, text editing and layout requirements.
Renée Anderson, a faculty member in the School of Nursing, experienced firsthand, how support from the TRU community can actualize the development and enhancement of OER. Anderson, a 2018 recipient of the OERDG, explained that many colleagues assisted her in adapting the Clinical Procedures for Safer Patient Care textbook for use as an OER.
"Initially I intended to adapt a portion of the existing textbook for my course (a BScN psychomotor skills) but quickly realized there would be greater benefit to students if the resource could be used for all of their nursing psychomotor skills courses (four in total)," Anderson said.
"Many of my colleagues helped in creating a number of educational videos, reviewing content and collecting student feedback. This was huge for me and reduced the amount of time I would have spent attending to those important details."
As a result of Anderson's OER project, it is estimated that students save approximately $200 on textbooks over the course of their BScN program; a savings that translates into about $48,000 with this year's cohort of 240 students.
"My satisfaction comes from knowing students are benefiting from this resource. The cost savings to them is important but more important is for them to have a resource that is relevant to the context in which they are learning to be nurses."

— Renée Anderson, School of Nursing
Faculty with questions about the grant can contact OER Development Grant Coordinator Joe Dobson.
Digital resources
Find recommendations to source OER (textbooks, images, videos, etc.).
Discover tips on assessing the quality of OER.
Find Pressbooks help.
Access Creative Commons information.
Find support in creating, adapting and/or adopting OERs.
Access a number of resources and links.
Use as a communication platform to share your ideas.
Find support with Copyright including analysis, licensing and clearance.
Guidance with third party content guidance and records.
Access Open Learning editors for support with structural and stylistic editing, copyediting and proofreading.
Search for quality open textbooks offered in a variety of digital formats; the first step in adopting open educational resources. Search by subject and download them to your computer.
Access openly licensed resources available for legal use, sharing, repurposing and remixing.
Includes photos, videos, writing, music and other creative content.