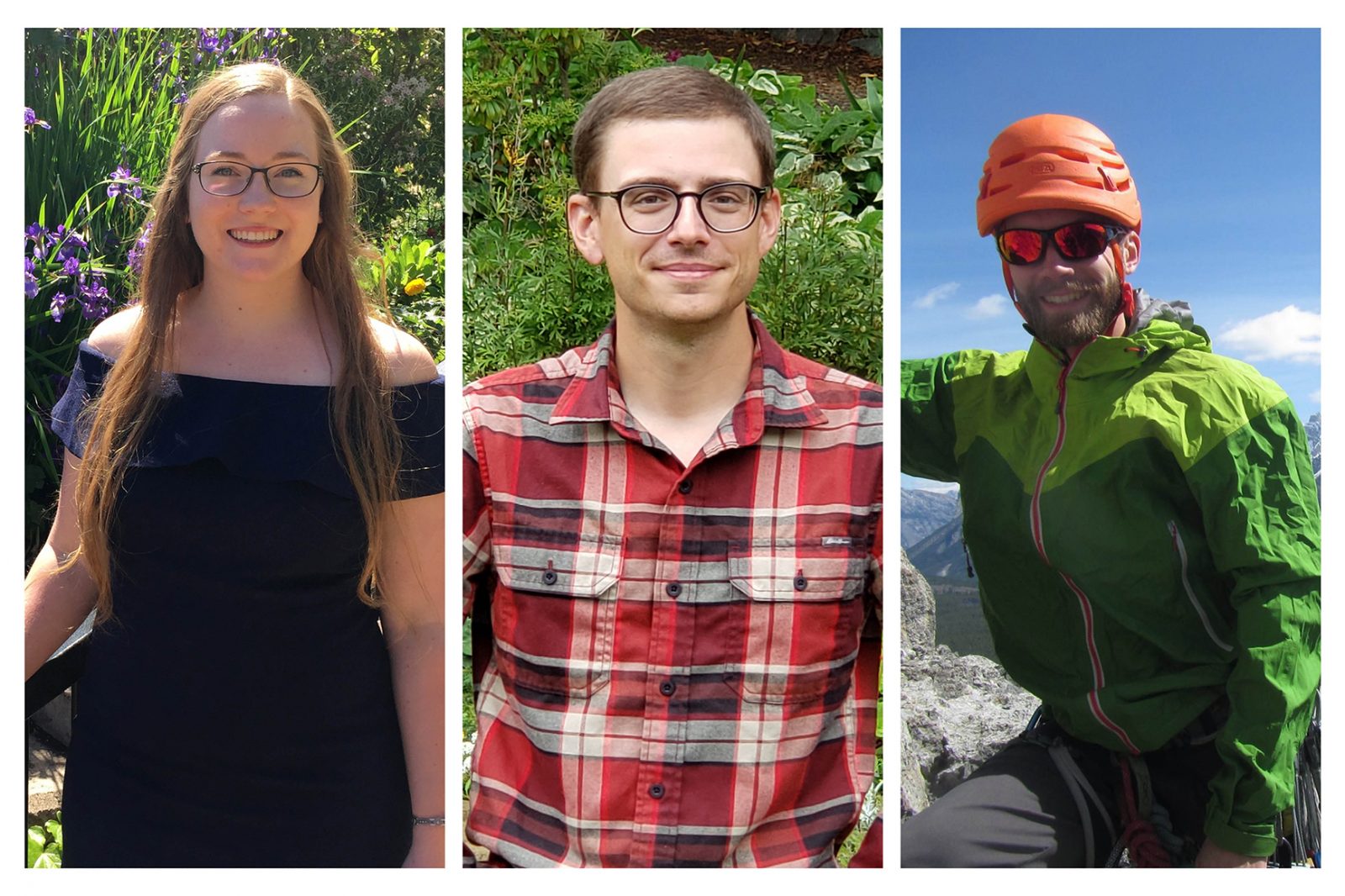 Three exceptional TRU graduate students will share in federal entrance scholarships valued at more than $50,000.
 The Canada Graduate Scholarship-Master's (CGS-M) program supports students who show a high standard of achievement in undergraduate and early graduate studies. Applications are evaluated based on academic excellence and research potential.
 "Receiving the CGS-M will have an incredible impact on my graduate experience by allowing me to focus on my studies, and I am so grateful for this opportunity," said Jesse Biddlecomb, who received the CIHR Frederick Banting and Charles Best Canada Graduate Scholarship. Biddlecomb works alongside Dr. Mark Rakobowchuk in the Extracellular Vesicles and Endothelial Dynamics Lab researching the influence of inactivity on cardiovascular health, with particular focus on the role of microvesicles in vascular maladaptation.
 "The CGS-M has given me the freedom to pursue my Master of Science distraction-free. It removed the struggle and stress that comes with finding adequate means to balance the financial demands of my degree and everyday life," said Brandon Turner, recipient of the NSERC Alexander Graham Bell Scholarship. Turner's research explores options for low-cost electronic solutions for environmental monitoring.
 "Receiving the CGS-M not only provides the necessary financial support which allows me to pursue my studies full time, but the recognition and prestige associated with this scholarship has helped me build inroads and forge connections which has further advanced my research," said Adam Zelmer, recipient of the SSHRC Joseph-Armand Bombardier Scholarship. Zelmer's research focuses on the environmental stewardship and management of outdoor adventure recreation activities, with a specific focus on rock climbing in Banff National Park.
 These prestigious scholarships are valued at $17,500 each, and were awarded by the Canadian Institutes of Health Research (CIHR), the Natural Sciences and Engineering Research Council (NSERC), and the Social Sciences and Humanities Research Council (SSHRC).
 These awards mark a significant federal investment in TRU's graduate students and a validation of our graduate programming.