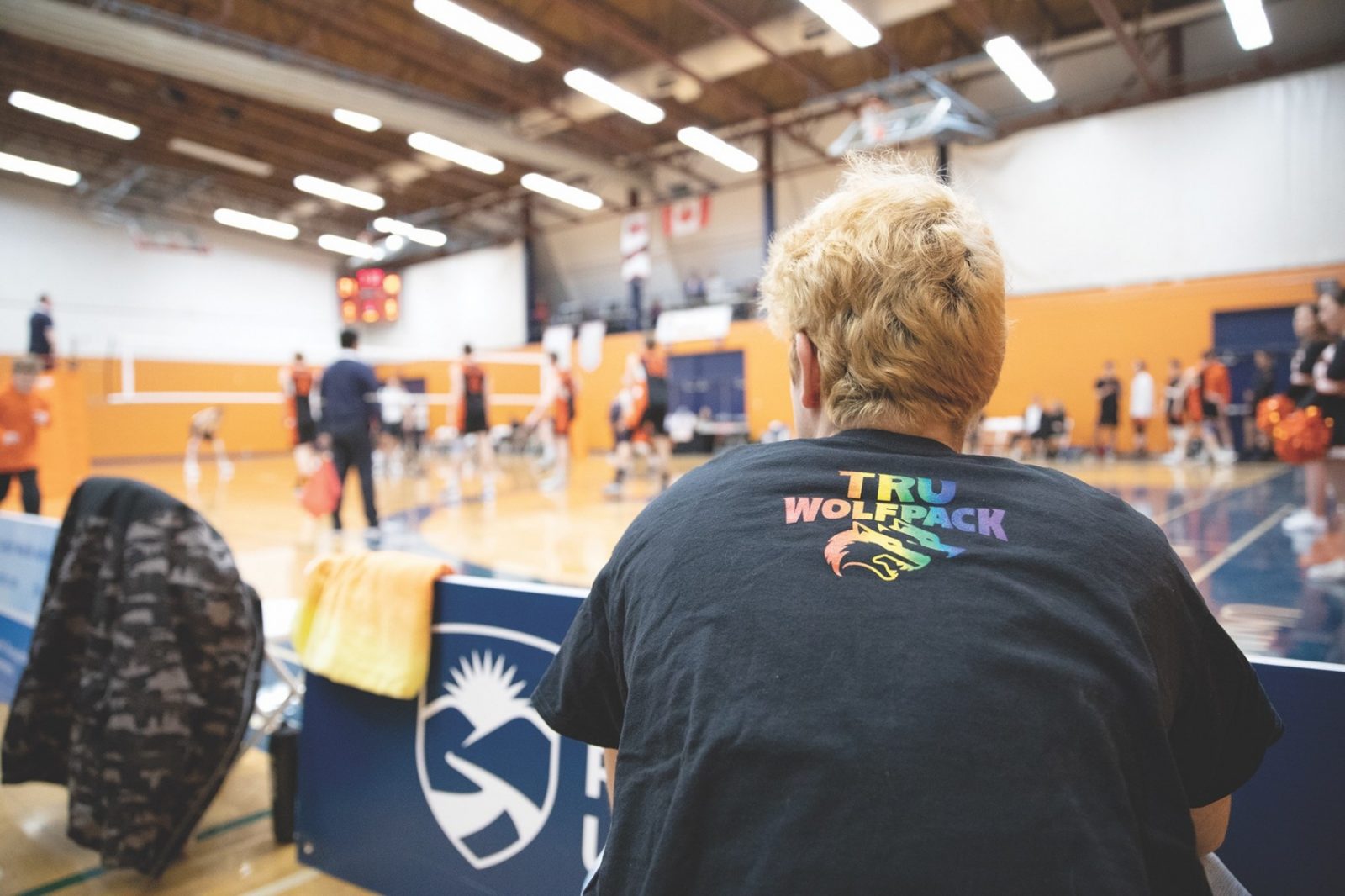 This story first appeared in the spring 2019 edition of Bridges Magazine: The Sustainability Issue. Bridges is the official publication of TRU alumni and friends, and can be read online in its entirety at tru.ca/bridges.
Sports haven't always been a safe haven for athletes, coaches and spectators in the lesbian, gay, bisexual, trans, queer/ questioning and two spirit (LGBTQ2S+) community.
But thanks to a recent campaign started by the Thompson Rivers University WolfPack, that trend
is changing.
"It's a simple message, but an impactful one," said TRU Athletic and Recreation Director Curtis Atkinson. "People should have the right to be their authentic selves and should feel safe in sports."
After Atkinson assumed his new role in January 2018, the WolfPack team began putting the pieces together for the inaugural You Can Play game. They were inspired after a chat with LGBTQ2S+ ambassador Chris Mosier, when he spoke in Kamloops in February 2018 about respect, inclusivity in sport and the You Can Play initiative, of which he was the former vice-president.
Mosier, a transgender triathlete, competed with Team USA in world championship races after bringing change in 2016 to the International Olympic Committee policy around the participation of transgender athletes.
"I was thrilled to see the WolfPack not only participate in the training, but take it to the next level by expanding this effort into its athletic department. Student participation spreads the message of respect in sport to more people, which is ultimately what we need," said Mosier.
In the following months, the WolfPack began organizing their You Can Play event in partnership
with Kamloops Pride.
"We know that the LGBTQ2S+ community can face unique discrimination and barriers in organized sports. Having a visible sign of support like the You Can Play game can go a long way in helping LGBTQ2S+ athletes feel comfortable," said Kamloops Pride president Sam Numsen.
The You Can Play video featuring WolfPack athletes and staff was released at the annual Athletic Scholarship Breakfast on Sept. 27, 2018. Two days later, women's soccer hosted the You Can Play game, welcoming the Trinity Western University Spartans to Hillside Stadium.
In recognition of the new movement, WolfPack players and event staff sported pride- coloured logos.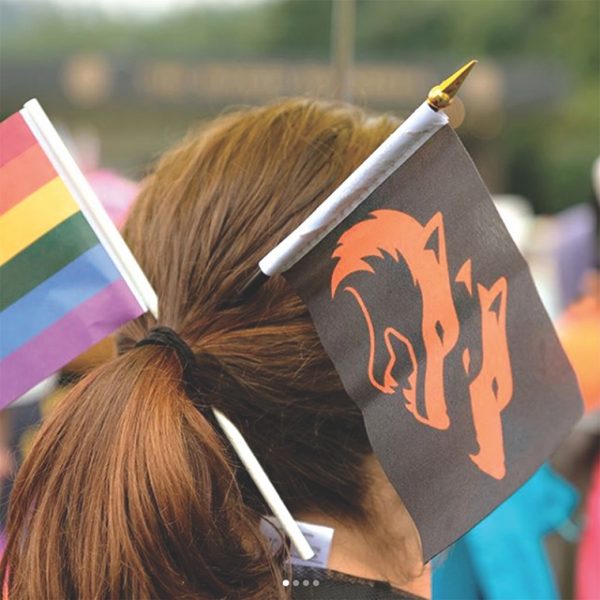 "We thought it was a really cool showing of inclusion for all types of people," said Natalie Verdiel, WolfPack co-captain. "Where you're from or who you are shouldn't matter; if you can play, then you can play."
The game also featured information booths from the TRU Student's Union, Safe Spaces support program and Kamloops Pride, along with a barbecue to get the conversation going about inclusion in sport.
"According to an international study on homophobia in sport, 77 percent of people believe an openly gay person would be unsafe as a spectator at a sporting event. There are safety issues for the fans, too," said Numsen. "We talked with a lot of people there and helped educate them on everything from the acronym itself to discussing personal observations of homophobia or transphobia in sport."
The final score was irrelevant on this occasion, as the conversation was the main takeaway.
"We don't want this to be a one- time thing. We can move the game around to other teams next year,
but I would really like to get more community involvement because I feel like that's how we can make a bigger impact by engaging with other groups," said Atkinson.
Atkinson has kept his word and plans are in place to host the second annual You Can Play game on January 24, 2020, when the men's and women's volleyball programs host the event when the University of British Columbia Okanagan Heat arrive at the Tournament Capital Centre. The men play at 5 p.m., with the women tipping off at 7 p.m.
The athletic program has shown support in other ways, gladly participating in both the Kamloops and TRU Pride walks.
Moving forward, the WolfPack wants the LGBTQ2S+ community to feel safe and welcome at TRU.