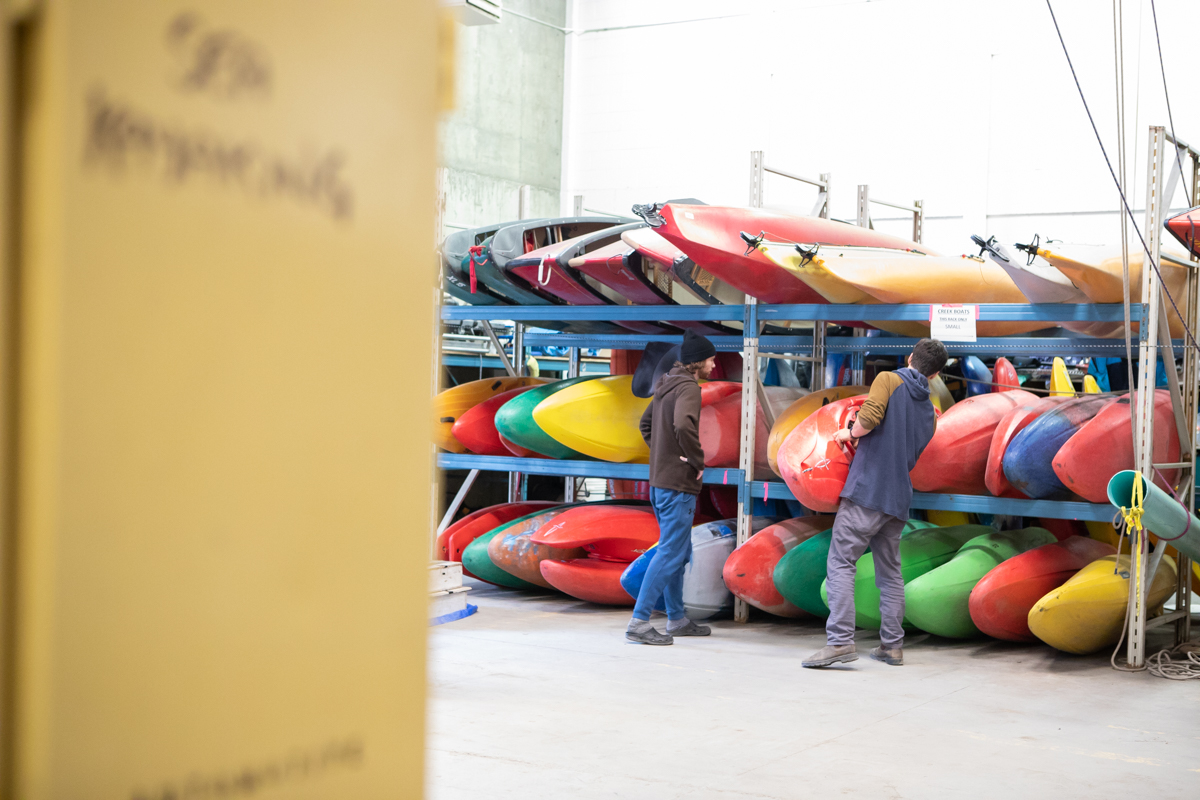 TRU is pleased to announce that it is beginning the process of building a series of interconnected canals that will put the 'rivers' back in Thompson Rivers University.
Administration voted unanimously earlier this month to develop a series of canals for students, faculty and staff to navigate the Kamloops campus, from corner to corner. The $20,190,401 project will provide a one-of-a-kind adventure experience for students and faculty, fostering cohesiveness and collegiality—the canoes, as well as some of the kayaks, will accommodate two people.
The canoe and kayak boarding stations will be located near parking lots N, XT and E. Adventure studies students and faculty will teach paddling techniques and water safety. Dragon boats are currently planned for phase two which will begin in the spring of 2021.
"This will literally improve the flow of traffic on campus," said TRU Vice-President of Administration and Finance Matt Milovick. "TRU is a mainstream institution that cares about how people get around campus. We're ready to not just walk the talk, but paddle it."
Construction on the two-year project will begin next month, with the first phase set to complete on April 1, 2020. Adventure Studies students will guide the maiden voyage.
A team from the School of Trades and Technology has begun designing canals that reflect the North and South Thompson rivers visible in the valley just north of TRU. Various pedestrian bridges constructed of sustainably sourced materials will add to the canal experience, as will an optional portage section near Old Main. While most of the waters will be calm, one volatile section is planned for those who want a whitewater experience.
"We know that still waters run deep, but the whitewater section will really get the blood pumping for those who are experiencing mid-semester lag," said Adventure Studies Co-Chair Sharman Learie.
Students from the wastewater treatment program are engineering how to process and reroute grey water to sustainably fill the canals.
In the winter, it is anticipated the frozen canals will become skating paths.
Meanwhile, TRU is launching a canal-naming contest. Members of the TRU community and the public are invited to email their suggestions to marcom@tru.ca. The author of the selected name will be invited to the opening launch and have a canoe named after them.