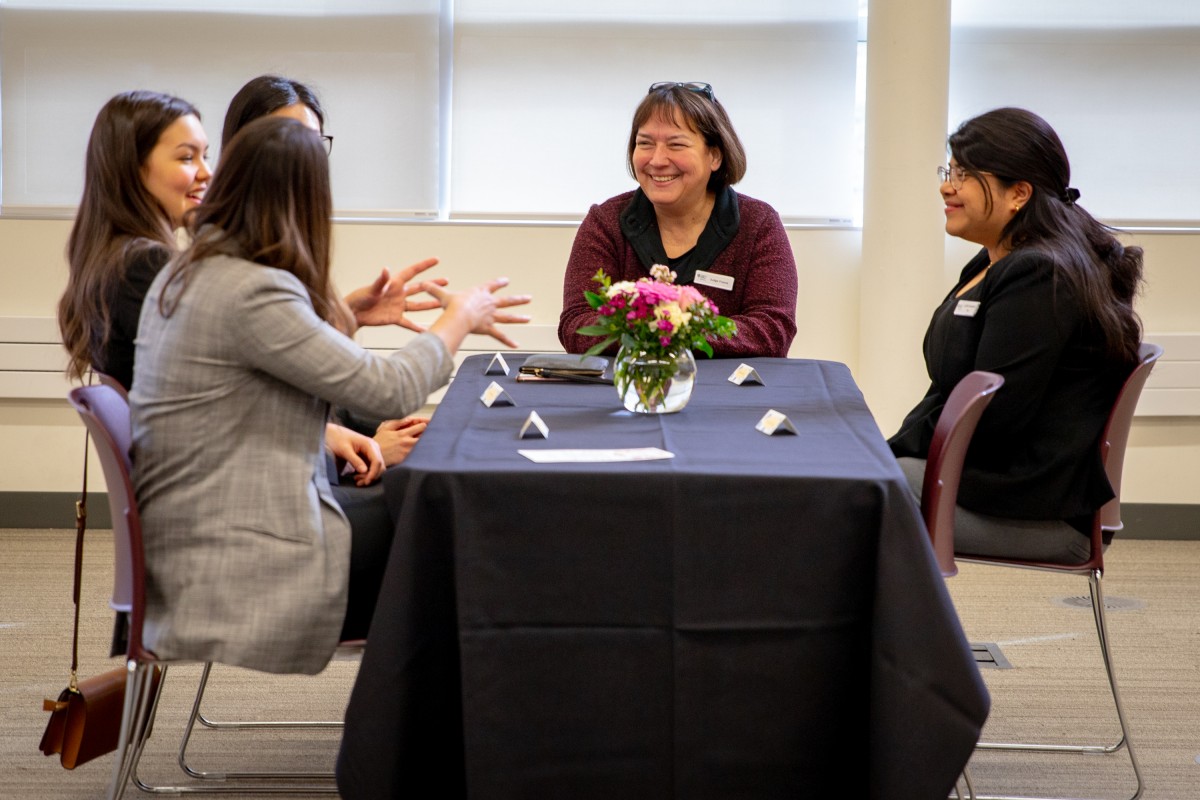 Four BC women judges shared their experiences, advice and wisdom with the next generation of female lawyers coming out of TRU.
An Evening with Women Judges, held Monday night, was created by the Canadian Chapter of International Association of Women Judges to give women entering the profession a chance to ask questions of those who paved the way.
"These sorts of events take the mystery out of who the judiciary are," said BC Provincial Court Judge Stella Frame.
She has always advised law students to keep their options open, because their careers might involve several types of law. She was part of the inaugural board of the Women Lawyers Forum of BC and has seen a lot of change over the years.
"Progress in law is always a little too slow for my liking," she said with a smile.
During the evening, each judge sat at a table with four or five female students in their first, second or third year of law. After 15 minutes, judges moved to the next table, rotating until they had each had a chance to speak to all 19 women students who attended.
Students had the opportunity to ask about career choices, articling, legal specializations and law practice. It was a chance to gain the perspectives of women with decades of experience in law. The students took full advantage of the occasion to benefit from the judges' insights.
BC Provincial Court Judge Shehni Dossa talked about her experience in various areas of law, and encouraged students to keep their options open in the early stage of their careers so they have lots of opportunities in the future.
Providing another perspective, BC Supreme Court Justice Sheri Ann Donegan reflected on her career in small community courtrooms. She said she loves the collegiality of being a small community judge. But it has led to conflicts, too. For example, there have been times where someone she knew was involved in a case and in those instances, she would trade with another judge.
When BC Court of Appeal Justice Daphne Smith, who is also a TRU honorary doctorate recipient, asked students what they wanted to do in law, one young woman replied, "I don't know."
Smith responded: "Good." She noted that it's still early and there are so many options, it's worth it to take your time and try them out.
"Life takes you places sometimes that you never dreamed of."
Whatever career options await those law students, the judges' support and advice was heard and gratefully received.