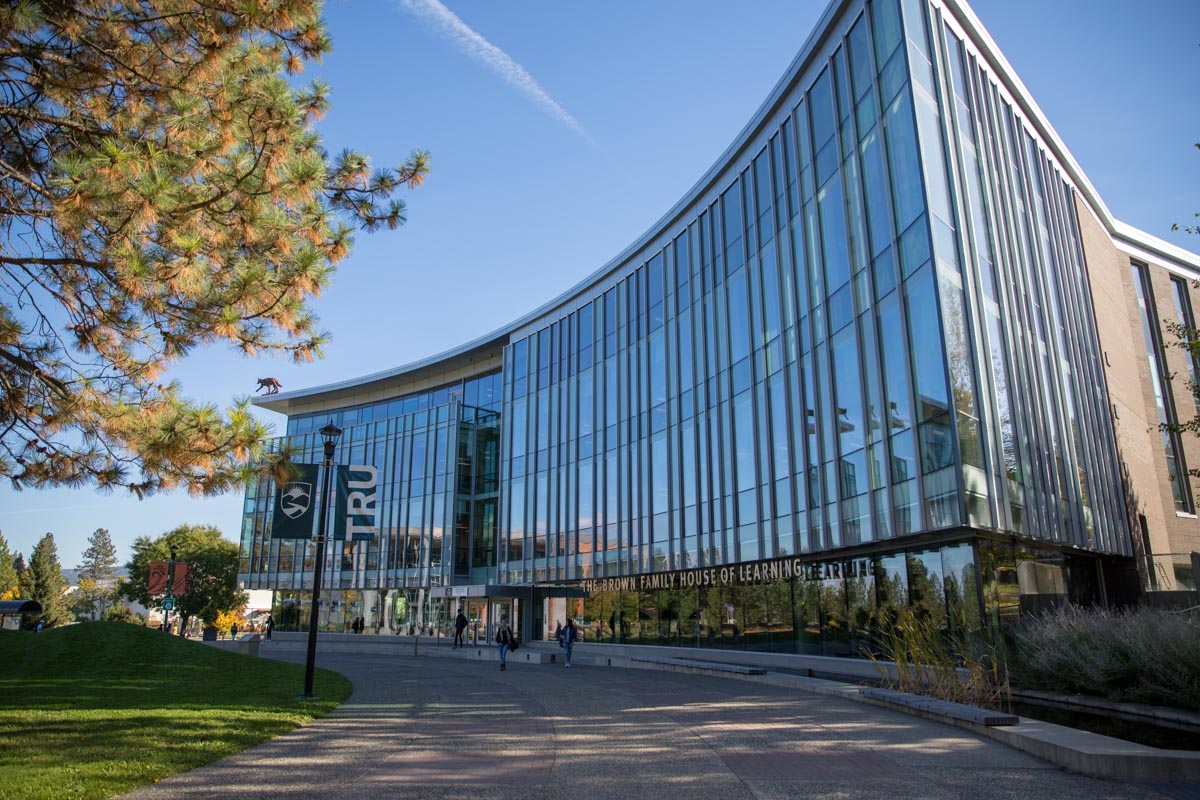 A TRU student is working to find out how institutions around BC can help facilitate post-secondary learning by recognizing and evaluating students' previous skills and education.
Mikayla Overton of Burns Lake received a contract to complete this work on behalf of BC Prior Learning Action Network (BC PLAN). Overton, a third-year arts student at TRU who is majoring in psychology, will map the full range of Prior Learning and Assessment and Recognition (PLAR) option pathways, processes, costs, residency requirements and related admission policies and practices.
"It's really great to recognize the learning that students wouldn't normally have access to. To have their previous work acknowledged is important and it's great to see how this process works," said Overton.
The director of PLAR at TRU, Susan Forseille, shared, "exploring the range of PLAR options, processes, and credit allowances for PSE students in BC is an imperative step in promoting PLAR options to hundreds of potential students across the province."
The grant was approved in late 2018 and Overton began work in the new year. She will work on a part-time schedule around her course schedule until Aug. 31.
What is PLAR?
PLAR is a process to find out if the knowledge, skills and abilities students have acquired outside of post-secondary education can be used toward academic credits. A fully functioning PLAR system accelerates labour market integration, alleviates underemployment, acknowledges post-secondary level learning achieved outside of the current formal post-secondary system and helps people, particularly working adults achieve their full potential.
Work well underway
Overton is currently wrapping up the first of three phases, where she collects and logs data from 22 different colleges and universities. By searching school websites and doing interviews over the phone, she gets a better grasp on what is available for students across the province.
"It's great to get a better understanding on what other institutions accept and how they assess students' prior learning. Hopefully this information can help others achieve their academic goals," said Overton.
About the grant
The grant was made possible through the collaboration of the BC PLAN and TRU PLAR. It was provided through the BC Council on Admissions and Transfer (BCCAT).
About BC PLAN
BC PLAN promotes increased access to post-secondary credentials and skilled employment through the informed recognition of the skills and knowledge adults bring to post-secondary institutions, to business and to industries across the province. BC PLAN accomplishes its mission by developing and sustaining a system of partnerships among industry organizations, post-secondary educational institutions and employment service providers across the province.  More information can be found on their website at www.bcplan.ca.