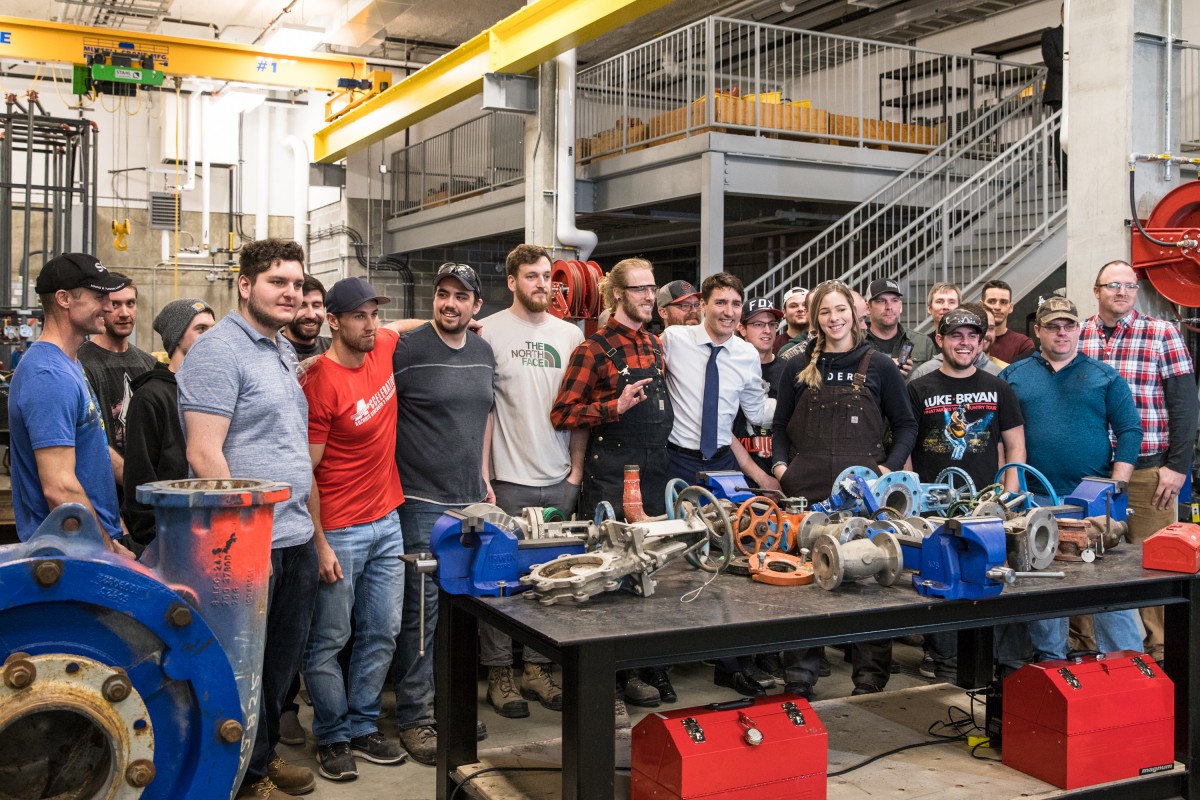 Jaida Wallat, a student in TRU's inaugural refrigeration mechanic class, got a chance to meet Canada's prime minister this week. She also walked him through a demonstration of the hands-on learning that occurs in trades and technology programs.
Prime Minister Justin Trudeau was at TRU January 10 to visit the new Industrial Training and Technology Centre (ITTC), a $32-million facility which opened its doors in September and was made possible through funding from the federal and provincial governments, TRU and donors.
"One of our top priorities has been to cement Canada's position as a global leader in innovation, and the first step is to invest in our students and their future," he told a room full of students from both the refrigeration mechanic class and the Industrial Mechanic (Millwright) program.
The prime minister's visit included stops in the refrigeration and HVAC lab, and the millwright shop where students are benefiting from a larger space and training on new, industry-standard equipment.
He noted the value of the learning taking place at TRU, and the impact this has on local and regional economies.
"The people who work in trades build Canada. They build our homes, build our offices and ensure that our water is clean and safe," said Prime Minister Trudeau, adding, "With investments like the one we made here at TRU, our goal is to ensure the next generation of men and women have the tools, training and knowledge to build a better Canada for all Canadians."
TRU President Brett Fairbairn thanked the federal government for their contribution of more than $13 million toward the ITTC, noting it was the most significant capital investment in trades and technology at TRU in 20 years.