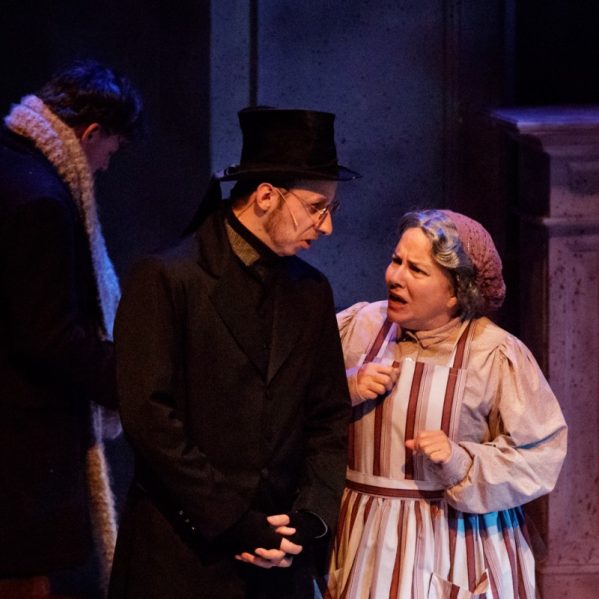 It is not often that you meet someone whose day job involves the creativity and theatrics that come with writing and directing plays. For TRU theatre alum Andrew G. Cooper, a profession full of fiction and imagination is his reality.
The Black Cat Cabaret 10 Minute Play Competition at the New Vintage Theatre in Kelowna, BC recognizes local theatre talent from the area. Of this year's four finalists, two are Cooper's. The plays, Phobia and Dispatch, are based on things Cooper heard or read about, leading to two interesting and unique stories.
"The two plays couldn't be more different," said Cooper. "One is a lighthearted comedy and the other is quite dark."
Phobia is a comedy about a support group for people with strange fears. Throughout the play, the support group members are sharing the long-winded names of their phobias, which leads the main character to share that his own strange phobia is that of long words, also known as Hippopotomonstrosesquippedaliophobia.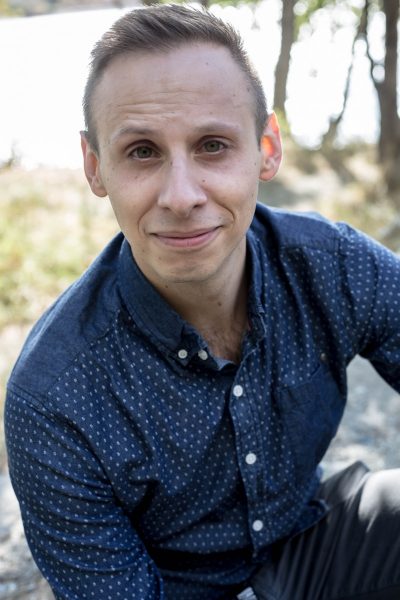 Cooper's second play, Dispatch, strikingly contrasts the comedic themes of Phobia, with its fictionalized retelling of the real-life experiences of a 9-1-1 phone operator.
"It is interesting because I had never really thought about this topic before I saw an article about 9-1-1 operators, and what it is like to be on the other end of the phone experiencing people's worst moments with them," said Cooper.
Although his 10-minute plays are based on real-world events and situations, the majority of Cooper's work is based in his favourite realm: fairytales and fantasy. He loves retelling fables and fairytales with a modern spin.
"I like adapting stories that have been told for ages as a way of asking why and how these stories are still relevant today," he said.
An experienced writer and a well-known name in the local theatre community, Cooper's advice for someone who wants to pursue a creative career like his is to practise your passion every day, as it's the best way to hone your craft.
"At first I said, 'How hard can it be, writing every day?' But it turns out it is really hard," Cooper said with a laugh. "Even though it isn't easy, you can't get good at something if you don't keep at it."
A long-term goal of Cooper's is to have his work be part of an anthology or another publication. To make this goal a reality, he plans to continue to enter competitions and find other platforms to share his writing with the world.
Cooper's two plays, along with the other finalists which include TRU faculty member George Johnson, debut at The New Vintage Theatre February 8 – 9, 2019.