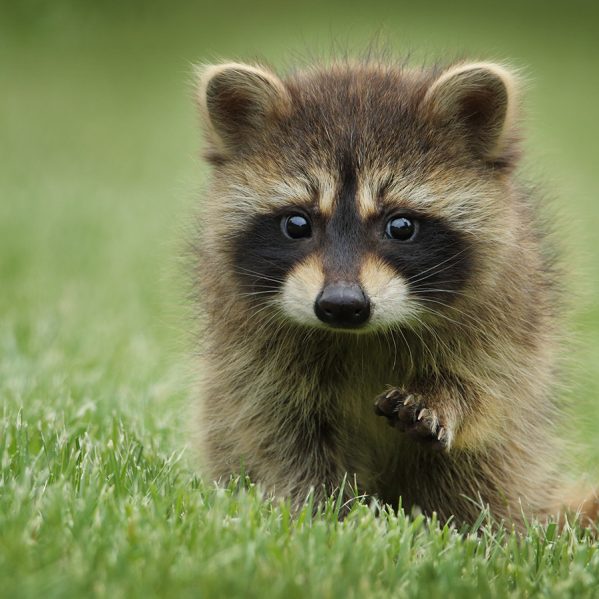 Up until a few years ago if you lived in Kamloops and you wanted to see a raccoon, your best bet was to visit the BC Wildlife Park.
These days, however, raccoon sightings are becoming more and more common, and have recently turned up on home security cameras, possibly targeting backyard chicken coops as a food source.
Dr. Karl Larsen, an animal ecologist at TRU confirms that the creatures that have long been prolific on the Lower Mainland and in parts of the Okanagan, are here to stay, after first being spotted by one of his undergraduate research students in 1999.
Alycia Krawchuk, who graduated from the Natural Resource Science program in 2003, was putting cameras in culverts to monitor badgers, and inadvertently filmed a raccoon.
 "We also spotted some prints in the mud. That was the first concrete evidence that I had of raccoons in the Kamloops area," Larsen said.
Sightings of the invasive animal have been sporadic through the years, but there's been a recent uptick.
[yourchannel user="thompsonriversuniversityofficial" video="https://www.youtube.com/watch?v=9zKDQ7Zw-Ag"]
"We've had roadkill turning up here and there. They've established," he said, adding that while invasive like the Eastern grey squirrel, the raccoons likely arrived here by a slightly different route.
Larsen, whose research focuses on the movement and settlement of animals, explained that raccoons have spread somewhat naturally, and are expanding their range rather than hitching rides on transport trucks and RVs like the grey squirrel.
"They're likely coming in from different directions, including the Okanagan," he said, adding that to date, Kamloops has been protected from the raccoon based on geography.
"We have raccoons in Kamloops for the same reason we're now seeing coyotes in the Yukon. People are connecting things. Our infrastructure is making it easier for animals to travel."
While some have suggested that Kamloops had been too cold for raccoons to make a cozy home, Larsen scoffs. "Raccoons have beautiful winter coats. They live in Ontario and Alberta, where it gets very cold," he said, adding that raccoons will find a lot to love about the Tournament Capital. Despite our semi-arid climate, the water-loving animal will appreciate our plethora of backyard ponds and swimming pools.
"We're making the world really nice for them. People are going to wake up, look outside and start seeing raccoons washing off carrots in the swimming pool."
We may want to reconsidering being such welcoming hosts, Larsen cautioned. Raccoons are known as trash bandits for a reason. As omnivores, they'll eat everything, from the apples on your tree, to your house cats. Because skunks have long been in the area, there will likely be competition for territory.
And if their numbers swell, the City of Kamloops may have to reconsider the type of garbage cans we use.
"They'll change things big time. We'll really have to take Bear Aware to the next level. Bears are much less urban than raccoons. In 10 years, I can see raccoons sitting on your fence waiting for you to roll your garbage out to the curb. The expansion of invasive species often ends up costing society quite a bit in the long run."
What's next for invasive species heading into the area? Larsen predicts opossums will turn up shortly in the years ahead, all thanks to climate change.And grey squirrels continue to expand throughout the BC interior.
"Opossums are around the corner. They don't deal well with winter, but our winters are warming.They may already be here.  It's going to get really interesting."
More information
Dr. Karl Larsen
klarsen@tru.ca