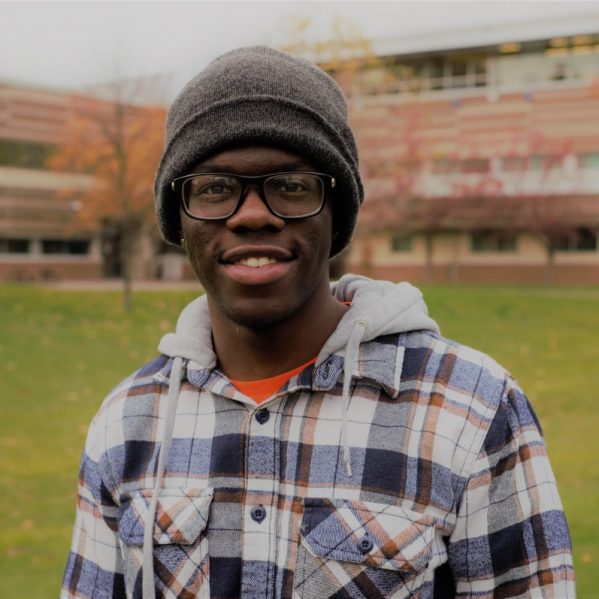 When Supplemental Learning (SL) co-ordinator Elizabeth Templeman first met Ndumiso Makunura, he was a regular attendee in biology and chemistry sessions. "He was such a dedicated, eager and gracious participant, and was keen to become a leader and give back. He balances his studies, SL sessions and part-time jobs well. His story is worth sharing and knowing."
So, the question is, how does he keep his head above water in busy times? Makunura, who hails from Zimbabwe, credits music, positive affirmations and prayer. "Whether life is stressful or joyful, I try to be grateful – treat every day like it's Thanksgiving."
Whenever he feels the pinch of time constraints and intense workloads, he leans on that gratitude and looks to the lessons that arise from SL, student leadership and customer service.
"Energy is transferable. You can combat a bad day with some positive energy. There is a power in acknowledgment, kindness and genuine interest. I apply that philosophy when building relationships with students in my SL sessions."
Makunura is an enthusiastic advocate for resilience, bouncing back after less than successful academic outcomes. "Failure is just a bump in the road – it's how we learn. Don't let one bad mark mess with the rest of your semester. Every opportunity is an opportunity to better yourself. Failure is good. It's humbling; it's educational. Above all, it's not the end of the world."
His mentality fits into the growth mindset theory that SL is built upon, especially when feeling defeated or discouraged. Understanding and affirming the "yet" is powerful and comforting.
Makunura's describes his favorite part of SL leadership, which is "Witnessing someone's eureka moment."
As far as the commonly shared barriers to learning – Makunura said, "That fear of failure and the stigma surrounding learning difficulties can hinder you from moving forward. After a mistake or a disappointing mark, it feels a bit like rejection, which can lead to a crisis of faith. In those moments when a student is deep in that hole, mentors, leaders and fellow students can drop a ladder of encouragement to help them out."
Shame and vulnerability might arise among the obstacles to reaching out for help or admitting that there is a struggle. "You shouldn't feel bad for however long it takes to learn," he said.
Makunura also notes that it's not just about the GPA, a resume packed with extra-curricular activities can also play a big part in attracting employers and highlighting your learning. Most importantly, understand that there are many avenues and access points to education. "SL accommodates and encourages different styles and approaches. Considers audiobooks, documentaries and building models to solidify your educational experience."
For Makunura, he remembers his most challenging class. "Other students were asking questions that I hadn't even considered. All I could think was 'Did everyone have a secret class without me or what?'"
Although he struggled, he wouldn't let academic anxiety conquer his confidence. "I eventually retook the class, and it was a different experience. I didn't underestimate the work like I did the first time. I did extra exercises, I repeated my affirmations, and I was far more successful the second time around."
Repeating a class didn't dampen Makunura's spirits. "Struggling in that class taught me so much, and helped me advance further in my life; it will continue to help me as I move into the professional world."
He believes success comes from continually improving systems and skill sets: "So much has changed from that first year. Attending SL changed my life. It taught me how to learn on a whole new level, and I now implement those lessons in my sessions."
SL altered Makunura's perception of education, expanded his willingness to develop, taught him about time management, and improved his communication skills.
Laughing, Makunura admits that he initially thought that SL was mandatory, but even after realizing sessions were voluntary, he felt the benefits were far too significant to deny. "When I first used SL as a resource, I was floored by how fun it was. I made a lot of friends and appreciated the multitude of perspectives that came from group work and collaboration.
"Student leadership wasn't even on the radar when I first started school. To me, it's all about guiding students back to the light."
Set to graduate in 2020, Makunura hopes to move into a health services role when he returns to Zimbabwe.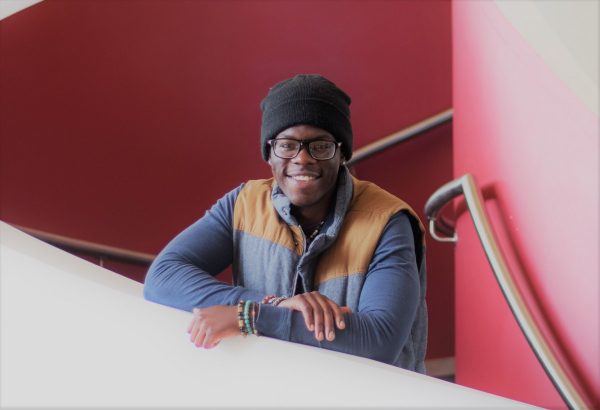 Click the link for more information on Supplemental Learning.