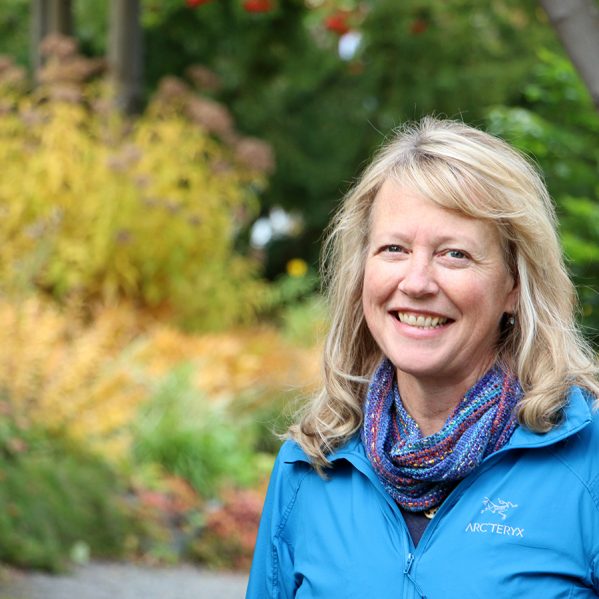 What comes to mind when you think of a coach?
Is it someone who inspires you to do better? To work harder? To give it everything you've got?
A coach is likely all of these things, and so much more, but a coach isn't only someone who keeps you on your physical toes — he or she can also empower you to reach higher academically, too.
That's exactly what TRU's newly designed Research Coach program is designed to do — empower first and second year students to discover research by pairing them with third or fourth year students who help open doors and engage them in new and creative ways.
Faculty, interested in participating? Apply now for the January 2018 intake
The program was created following an international conference held at TRU earlier this year. During High impacts in undergraduate research: Establishing inclusive opportunities, it was discovered that as good as TRU has become at providing opportunities for undergraduate research, there was room for improvement.
"The conference inspired us to take a step back and look at access and inclusivity. As an open access university it's important that our programs reflect that in the opportunities we provide, and we noticed a gap in the first and second years of study," said Sukh Heer Matonovich, manager of graduate studies and undergraduate research.
The program, which began with a soft pilot in September, allows a faculty member to identify a third or fourth year student with research experience, who will then receive Research Coach training, and a $1,500 award. That coach will then work with the faculty member to design a research experience for a first or second-year class. The students in that class will spend the semester working on the research under the guidance of the Research Coach.
Building research into the curriculum early is uncommon in most Canadian universities. However, it is a great way to open doors to students who wouldn't otherwise see themselves as researchers.
"This is only going to strengthen our undergraduate research. It enhances what we already have, and when students get into their third and fourth year they'll be better prepared," Heer Matonovich said.
Robin Reid, assistant professor of tourism, is one of the first four faculty members to participate in the program, bringing Research Coach Fauve Garson-Stewart into her course People, Places and the Toured Landscape (TM 2060).
Reid had worked with Garson-Stewart as a research assistant previously, so knew it would be a great fit.
"I revised the curriculum to accommodate an inquiry-based research component. Fauve comes into the class each week and together we break down the research question into bite-size pieces, put students into working groups, and take advantage of the newly-designed classrooms in Old Main for research-engaged activities."
Read: Old Main gets new life, InsideTRU, May 10, 2018
"Both my students and I are learning as we go. We're both exploring the ideas and documenting our process," she said. "Maybe there are students out there who don't realize their potential as researchers. If we could build that curiosity and inquiry-based learning in early, it might just build excitement and foster further studies in that area."
Reid is fully committed to the program, and plans to participate in January during the official pilot, and so far it's been a fantastic experience for Garson-Stewart.
"Being so involved with research in my fourth year I realized how much more I could have accomplished if I had started earlier on in university," she said. "I think I can speak for other tourism students when I say that when you think of research, you often think of science and math, and you probably didn't go into tourism to be a part of research. But research can be so much more, and this program introduces it in a way that is fun, and not scary."
More information