Students who enter the third-floor lobby of the International Building will now be welcomed by a replica Chinese dragon boat, handcrafted using solid jade from Manchuria. Standing five feet tall and stretching seven feet wide, the sculpture was donated to the university by Claire and Robert Murphy and unveiled at TRU World on Sept. 24.
On the sails of the jade boat are Chinese inscriptions that translate to "Smooth Sailing" and "Best Wishes"—messages the Murphys hope will inspire students throughout their educational experience.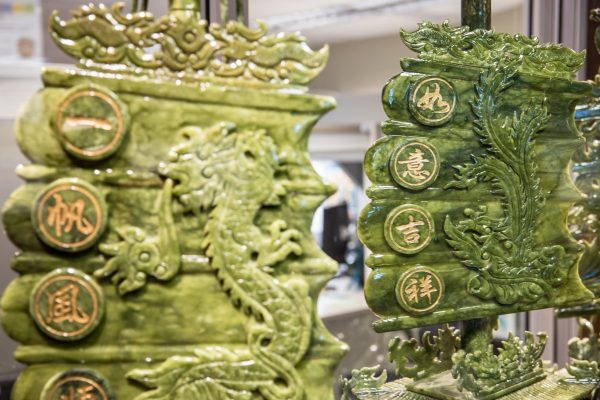 More than 16 percent of the TRU student population is international. Of that group, Chinese students represent nearly one- third.
"In Chinese culture, these are the wishes that parents and teachers and friends send to their children on their journey toward success and goals, toward their growth," said Baihua Chadwick, associate vice-president International and CEO of TRU World.
"This masterpiece will be shared and enjoyed by thousands of students—Canadian students and students from around the world—and I know it will inspire them as much as it has inspired us."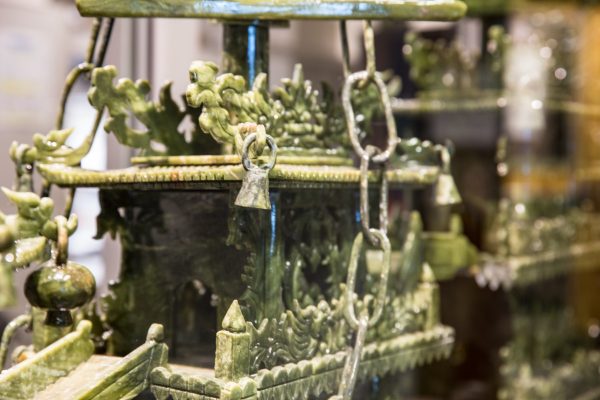 The boat, believed to be at least 50 years old, was the inspiration behind an 800- square-foot mural recently painted in the three-floor stairwell of the International Building. The mural artist is Rayneil McKinney, a TRU Bachelor of Science student from the Bahamas.
"I cannot thank Claire and Robbie enough for, probably, one of the most important gifts this university has ever seen. All of our students should come and appreciate this and enjoy this, whether they're from Westsyde, whether they're from the West End, whether they're from other parts of the world," said Christine Bovis-Cnossen, TRU's interim president.
"We're very happy that it's in its restful place," Claire Murphy said. "May you enjoy it."