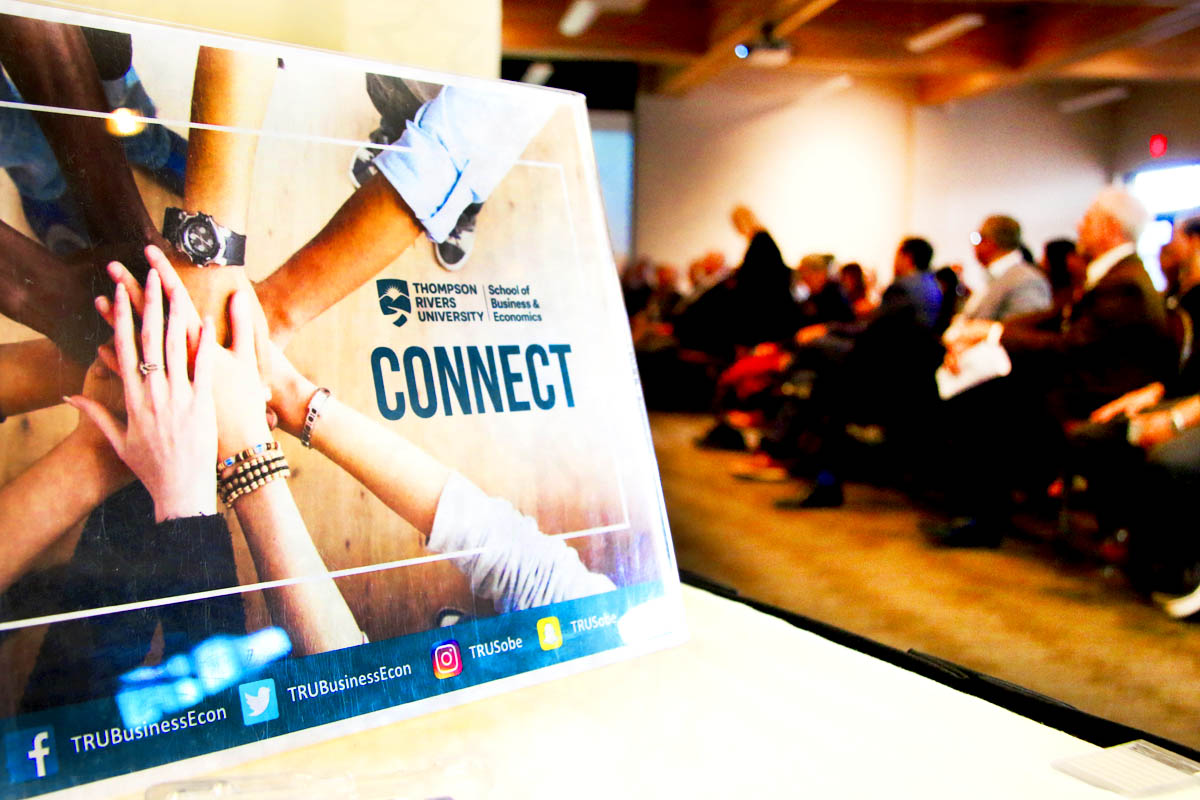 Students graduating with Bachelor of Business Administration in human resource management (HRM) or a post-baccalaureate in HRM have been given a tremendous gift that will not only save them time, but eliminate the anxiety of studying for a key exam on their way to a professional designation.
And that's great news in a world that's squeezing us for time.
TRU's human resources program has received accredited institution status from the Chartered Professionals in Human Resources BC & Yukon and among the benefits: graduating students won't have to write the National Knowledge Exam. The exam is one of the steps toward a designation with the Chartered Professionals in Human Resources (CHPR). Students can be exempted provided they achieve a 70 percent average in their human resources courses. The exemption has been extended to graduates going back to 2017.
"It's wonderful news and I'm very excited to know I don't have to write the exam," said Jennifer Thiessen, a fourth-year Bachelor of Business Administration student and HRM major. She is also president of the TRUSU HRM Club and is aiming to graduate in spring 2019. "That means I can spend more time looking for career opportunities, rather than worrying about studying for an exam and getting that designation."
Learn more about the Human Resource Management Major, Bachelor of Business Administration
Learn more about the Human Resource Management Post-Baccalaureate Diploma
The accreditation was officially recognized during a signing of documents and celebration event on Sept. 11 at TRU. On hand were current students, alumni, faculty and VIPs from the university, the chartered professionals association and the City of Kamloops's human resources department. Over the years, the City has hired a number of TRU human resources grads and it has played a hands-on role with peer mentoring. Last month, TRU and Kamloops signed a memorandum of understanding and the mentorship program was one of many examples of the strengthening relationship.
City HR advisor Bernie Mahoney was among the attendees and is a part of the mentorship program. She's also a graduate of TRU's Human Resource Management program and a former advisor in TRU's own human resources department.
She said the accreditation is a tremendous win for TRU, students and employers, and it will likely open new opportunities and partnerships.
"The accreditation allows more people to become certified with a Chartered Professionals in HR," said Mahoney, adding, "Employers have recognized HR much the same way that accounting has with its designations, and most employers are moving toward having designations. They are encouraged to see these emerging practitioners who are achieving standards and reaching a high level."
In a statement, CPHR BC & Yukon chief operating officer Baldev Gill said, "This agreement ensures HR students receive the resources and support necessary for career success, as well as access to the national CPHR designation. We look forward to continuing our relationship with TRU well into the future. We are very pleased with our new partnership with TRU and are deeply invested in the development of future HR professionals."