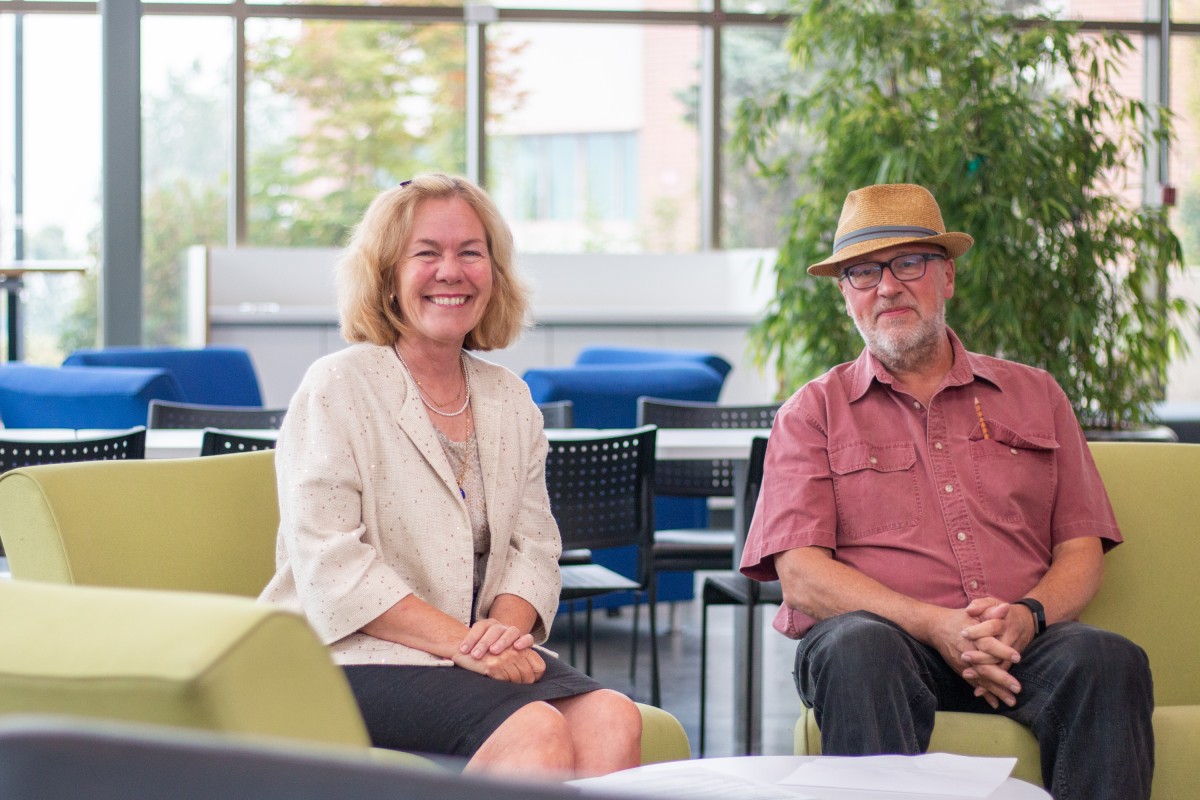 A project defining and measuring the intangible concept of trust started with curiosity, conversation and the desire to make universities better.
Dr. Ulrich Scheck combined forces with Dr. Victoria Handford to tackle the topic of relational trust in post-secondary education. Scheck, of TRU's English and Modern Languages department, specializes in literary analysis and philosophy. Handford, of TRU's School of Education, is an expert in the topic of trust and leadership from kindergarten to Grade 12. Handford is supported by an Internal Research Fund grant for her project, "Why faculty trust their deans: A core component of institutional leadership in higher education."
The pair was motivated by the desire to make post-secondary institutions a better place for all. Students, staff, faculty, administration and leadership all benefit from a well-functioning organization and relational trust is instrumental in achieving that goal.
"In North American universities, the lack of trust is often an issue. If we can get a better handle on how relationships can be productive and healthy in the post-secondary sector, including the ability of people to trust each other, there's a huge practical benefit down the road. We can make institutions work better," Scheck said.
When explaining the importance of the project, Handford referenced work by researcher Francis Fukuyama that likens trust to a lubricant.
"If you think about what oil does in a car, that's exactly what you want trust to do in an organization. All the pieces should work together, without friction, because friction means inefficiency," she said.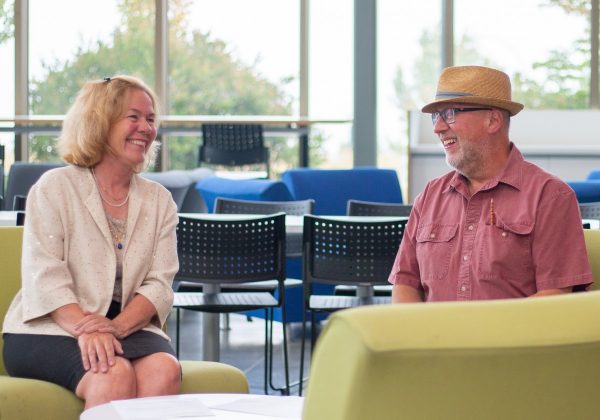 But how is trust measured?
"We talk a lot about how we do or do not trust people. We often don't stop and consider what this phrase means," Handford said.
The difficulties in counting or weighing trust are multifaceted and begin with the idea of what it means. The team hopes to better define and conceptualize this.
"Trust is a somewhat elusive concept, but without it, nothing seems to function properly. One can have endless philosophical conversations about trust, but eventually in order to research it, we need to conceptualize it," Scheck said.
Although the project is still in early stages, the topic is already generating excitement among other researchers. Handford and Scheck intend to dig into the topic for years to come and are looking forward to what other researchers bring to the table.
"We need collaboration," Scheck said. "We need others to collect data and work with us. To me, that's so exciting. We are now seeing how interested other researchers are in this topic."