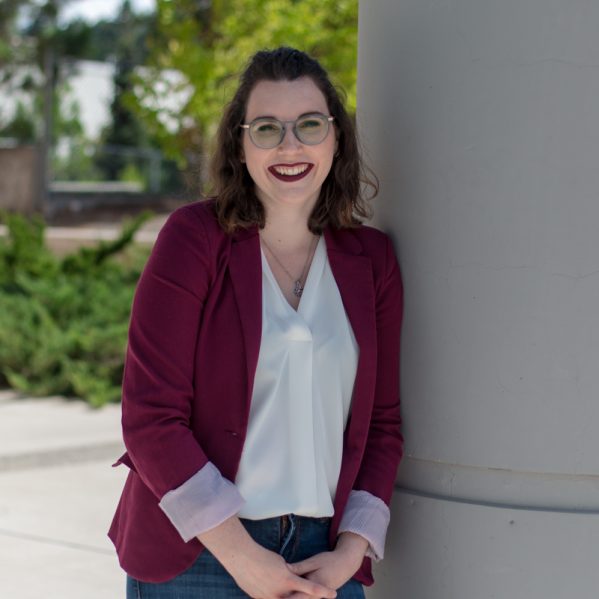 In our We Know What You Did This Summer series, we are talking to students who spent their summer semester in one of the experiential learning programs that TRU offers. From Co-op to undergraduate research to study abroad, these students spent their summer learning from hands-on experience in the workplace, abroad or in the field.
"Just do it."
It's a catchy tagline for a certain clothing brand, and also the first piece of advice that three different co-op students would give to fellow students considering TRU's Co-operative Education program. We sat down with three students from among the hundreds that take part in the co-op program each year to get a first-hand look at what it's like to be a co-op student.
Canyon Sinclair, third-year BBA student
Learning Strategist, Faculty of Student Development
Canyon Sinclair is going into his third year at TRU as a Bachelor of Business Administration (BBA) student with a major in economics. His position is in the Faculty of Student Development as a Learning Strategist with a focus on mentorship. Currently, the biggest part of his co-op position is organizing the second annual Student Leadership Conference: a conference designed by students, for students.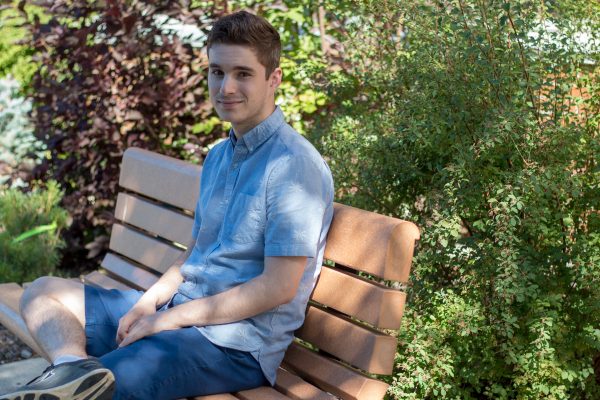 Sinclair is halfway through an eight-month work term, which can initially seem daunting to a student who wants to complete their education in a fixed timeframe, but he says that shouldn't deter applicants
"Although it may feel like you are falling behind because you are not in a classroom doing your studies, you are actually jumping so far ahead," said Sinclair.
This position has influenced the path of Sinclair's studies. In addition to the conference, he is working on the Leadership in Environmental Sustainability credential, which has inspired him to pursue a career involving both economics and environmental sustainability.
Elijah Beaver, fourth-year BBA student
Human Resources Officer, TRU Human Resources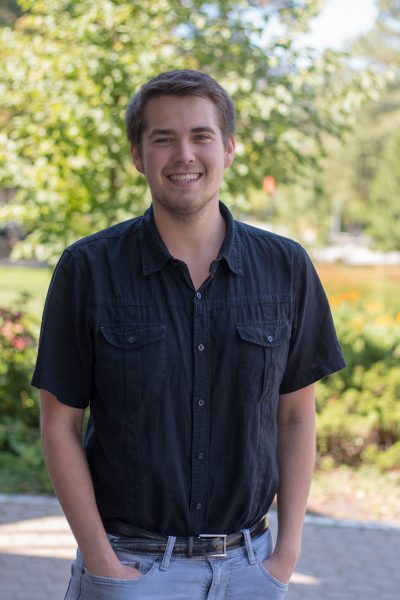 In the co-op program, instructors emphasize that it is important to have an open mind as to what positions students apply to, not just those that are directly related to their major. Elijah Beaver took that advice and has had the opportunity to explore his minor in his first co-op position as a Human Resource Officer in the TRU HR department.
Beaver was born and raised in Kamloops and is going into his final year of studying business with a major in marketing, minor in human resources. He has enjoyed his position and getting to know the university from the perspective of an employee instead of just a student. His favourite part of this experience has been contributing to multiple projects that directly impact university employees and collaborating with his coworkers.
"Get to know the people you are working with, not only on a professional level but on a personal level as well, because I think that could go a long way in your career and professional network," said Beaver.
Kourtney Cameron, fourth-year BBA student
Events and Marketing Coordinator, TRU World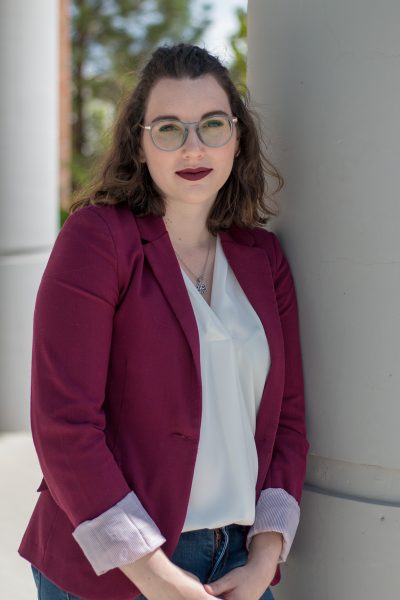 Have you ever wondered who answers the questions emailed by prospective international students? This is one part of Kourtney Cameron's co-op position, who is working in the marketing department of TRU World as Events and Marketing Coordinator.
Along with being the guiding voice for future international students, Cameron has assisted the department in many different projects. The most significant project being revamping the manual used by student recruiters abroad, which has been a favourite project of hers because of its self-guided nature and being able to collaborate with her team and other faculties across campus.
Cameron's experience in her position allows her to see the practical application of her studies, which serves as confirmation that she is in the right place in her program as she enters her final year of her BBA with a major in marketing.
Her advice to students entering a work term is to allow yourself to learn and not to worry about being perfect from the start.
"Avoid self-doubt. Everybody has to start somewhere and your employer knows that this position is a stepping stone to get you to where you want to be."
Learn more about TRU's Co-operative Education and check out the current opportunities.