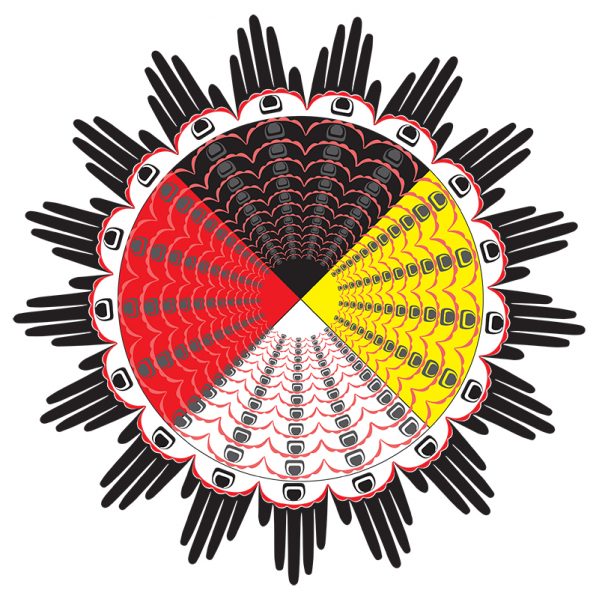 More than 150 Indigenous and allied researchers from across Canada arrive at TRU next week for the National Gathering of Graduate Students.
The gathering is geared toward those conducting research in Indigenous health and wellness, and is being organized by Ombaashi — the Indigenous Mentoring Network Project led by Dr. Rod McCormick, BC Regional Innovation Chair in Aboriginal Health, and organized by Research Associate Sereana Naepi.
Ombaashi is an Indigenous word that means to soar upwards or to be lifted up by the wind. The goal of the Ombaashi network is to provide students in Indigenous health research with a sense of belonging and support within a wider community of peers involved in Indigenous health research. The National Gathering of Graduate Students, which is hosted by Ombaashi and the Institute of Indigenous Peoples Health, provides attendees with validation with regards to Indigenous research philosophies, ideologies and approaches.
"A gathering like this provides participants with a renewed perspective about the importance of their focus on the field of Indigenous health. By hearing other researchers talk about their work attendees also experience increased confidence in terms of their abilities and motivation as Indigenous health scholars in training," explained McCormick.
During the gathering, graduate students will be joined by a number of senior Indigenous health researchers, who will provide mentorship.
"The goal, always, is to increase capability and capacity of Indigenous researchers. Students rarely have opportunities like this to meet such scholars in such an intimate venue," Naepi said.
Event keynotes include Dr. Maree Toombs, Director of Indigenous Health for the Rural Clinical School Faculty of Medicine at the University of Queensland, Dr. Carrie Bourassa, Scientific Director, Institute of Indigenous People's Health for the Canadian Institute of Health Research, Dr. Graham Smith, Te Whare W?nanga o Awanuiarangi, Kukpi7 Ryan Day of the Bonaparte Indian Band, and Dr. Margaret Kovach of the University of Saskatchewan.
The gathering features graduate student presentations on education and wellness, healthcare, and research methodologies, as well as many opportunities for networking, and several off-campus events that bring the researchers into the communities. Guests will have the opportunity to visit the Kamloops Residential School, and Pipsell — the land surrounding Jacko Lake that has been designated a Secwepemc Nation cultural heritage site.