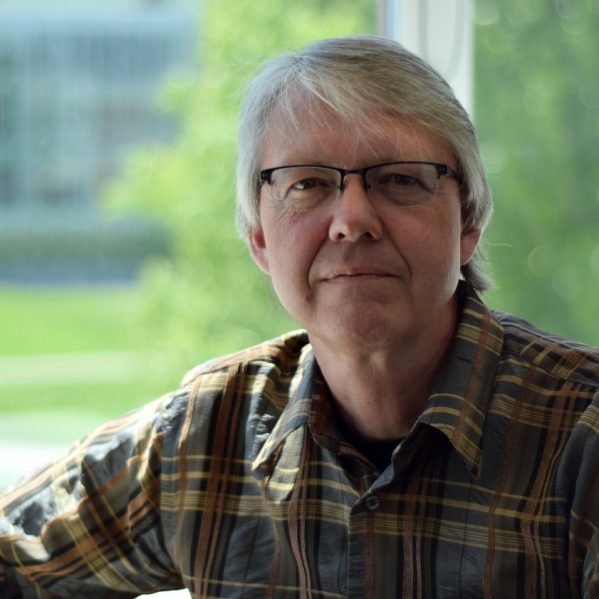 There's quality of life, and then there's "equality of quality of life," and it is this research that is at the very heart of No Straight Lines: Local Leadership and the Path from Government to Governance in Small Cities.
"The goal was to gain greater understanding of what it means to create quality of life in a small city, and it reveals and exposes a lot of the activities that go on within our community, and within our university," said Dr. Terry Kading, Associate Professor of Political Science, and editor of the recently released book.
No Straight Lines has been several years in the making, and is the first in the "Small Cities Studies in Community and Cultural Engagement," series, which is the result of a five-year partnership between TRU and the University of Calgary Press.
Contributors to the book include TRU faculty members Lisa Cooke, Dawn Farough, Robin Reid, Ginny Ratsoy and Tina Block.
The need for research on small cities is acute, explains Kading. Under the new model of governance local governments and communities are responsible for addressing a greater range of social issues than in the past, and this focus on learning and leadership provides insights into the issues and opportunities, and the challenges and advantages of doing so within a small city setting.
The small city experience is unique, he said, and while research and local governments will often focus on quality of life, what kept coming up again and again throughout the book, was the idea of "equality of quality of life" as a more inclusive model and set of ideals.
"You can have nice walking paths, and bike paths, and the Tournament Capital Centre, and all those things, but what creates equality are all those community organizations that engage with a city to address a range of social challenges and to create opportunities for a range of groups," he said.
The book creates an inventory of community groups and local responses to issues including homelessness, food security, aging populations and recovering local history, and also highlights the role played by the university within the narrative of the small city. An easy read, No Straight Lines is suited for all audiences, but specifically for those with an interest in community development, social work, urban issues, and local government.
And the title — taken from a 2014 community-based collective creation theatre project of the same name — immediately fit the notion of what the book sought to recognize.
"No Straight Lines captures the challenges that we face. You can have goals, and very detailed plans, but nothing in a small city unfolds the way you intend it to. The size of the organizations involved, the university and the unique insights everyone can bring to the table make it work, but we have our limitations," Kading said.