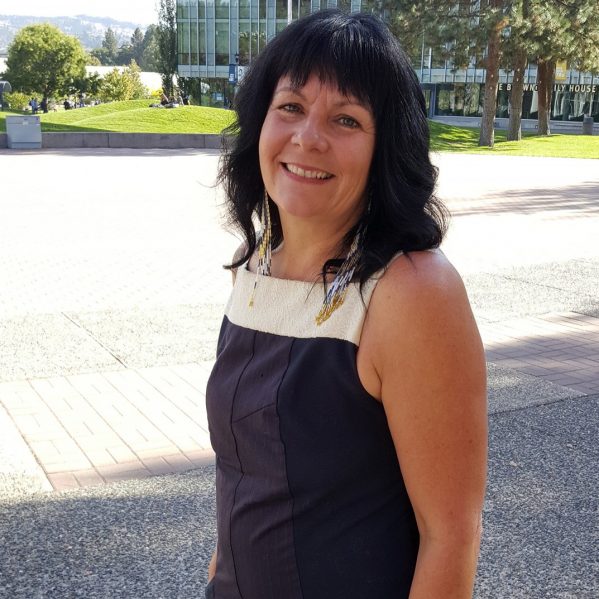 When Natalie Clark was a Cariboo College student she volunteered on a local crisis line and calls the experience "some of the best training I've ever had."
Today, the associate professor of social work says community-based research has become integral to her research program, and through her latest project she hopes to provide an opportunity for a student to gain exceptional training, while also assisting a community organization achieve its goals.
Working with the Kamloops Sexual Assault Centre (KSAC), Clark and her student research assistant will identify the best practices in volunteer-driven programs like the KSAC's Sexual Assault Response Team (SART). Broadly, the goal is to document how volunteer grass-roots programs like this are successful in their work.
"We'll be able to answer what it is about these programs that work, and why they are so essential," Clark explains. "Programs can have their funding cut very quickly because they don't have the research they need to secure permanent funds."
In total, four TRU researchers are putting their expertise into practice, working to find solutions for challenges faced by community groups and organizations. The Community-Driven Research Fund (CDRF) supports opportunities that foster collaborations between researchers and community partners. The research projects are driven by the needs of the partner and provide opportunities for students to participate in community-based research.
> Read: Four new community research projects awarded funding, InsideTRU, Oct. 27, 2017 
The results of all of the projects funded by the CDRF will contribute to evidence-based decision making. Each project receives $2,500 from TRU, with matching contributions of up to $2,500 in cash or in-kind support from the partner.
Winter 2018 Community-Driven Research Fund projects: