Posted on: November 22, 2017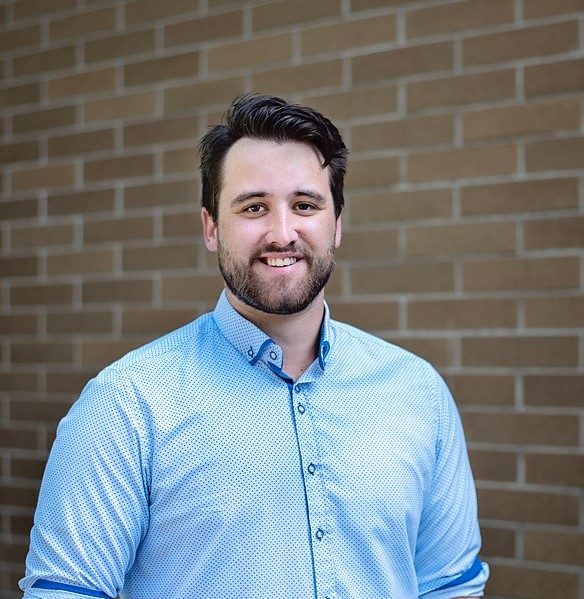 During his time as a co-op student with Career Education, Cole Weber documented his experiences through co-operative education in a three-part series Cole's Notes: one student's journey through co-operative education.
As you approach the finishing line of your university education, the ever-present power of networking has been drilled into our consciousness. (Or if it hasn't, it certainly should have been.) Don't be the person who looks back at their academic journey or co-op work term and regrets not taking full advantage of either.
Here are a few tips to follow to make the most of your time at TRU.
Attend as many school networking events as possible.

There are many networking events throughout the school year: Accounting Night, Networking 411, Career Mentoring, International Career Café, and the Job Fair are just a few examples of the many opportunities you have throughout the year. Meet professionals and students from your field of interest. For some, attending these events can be a bit intimidating, but the value in these events is undeniable, so find a way to make an appearance at as many as possible. (Coming to terms with nervousness is part of the learning process!)
Bonus tip: Beat the intimidation factor as a team. Invite a mix of personality types; introverts can take mental notes and extroverts can guide the conversation.
Attend any work-related events.
Time will fly by during your co-op work term, so make the most of your short duration. There will be networking opportunities aplenty such as mixers, workplace retreats, networking events, trade shows and conferences.
Bonus tip: Avoid awkward silences or inarticulate conversations—prepare talking points and standard questions in advance.
Utilize LinkedIn
If you do not have a LinkedIn profile, stop reading this list immediately and get cracking! This social media portal is the gateway to professional success. Used specifically for professional networking, this resource is an essential component of your networking portfolio. You will be meeting many professionals from your area of interest, and his tool is the best way to keep track of the individuals you meet—and it's also an excellent way for people to find you.
Bonus tip: Skip the selfies as a profile picture. Find a photographer to capture you in the best possible light.
Informational Interviews

These sessions offer are excellent opportunities to not only hone your interview skills but to network with other professionals. Conversations open doors to details and insights within in your specific fields. I have participated in multiple informational interviews during my co-op term, and each one has taught me about my area of interest and improved my interview and networking skills.
Stay in touch
The people you meet along your academic journey may have a positive influence on your career path, be sure to stay in touch with these people. Once again, LinkedIn is a valuable forum for this. Something as simple as a holiday greeting, birthday wishes or just a friendly check-in can go a long way with people and make those people remember you.
Networking can be a very daunting or intimidating task, but its importance is indisputable. Make the most of your short time as a student, and try to have some fun with it!
Refer to the website for more information on Career Education.