Posted on: November 17, 2017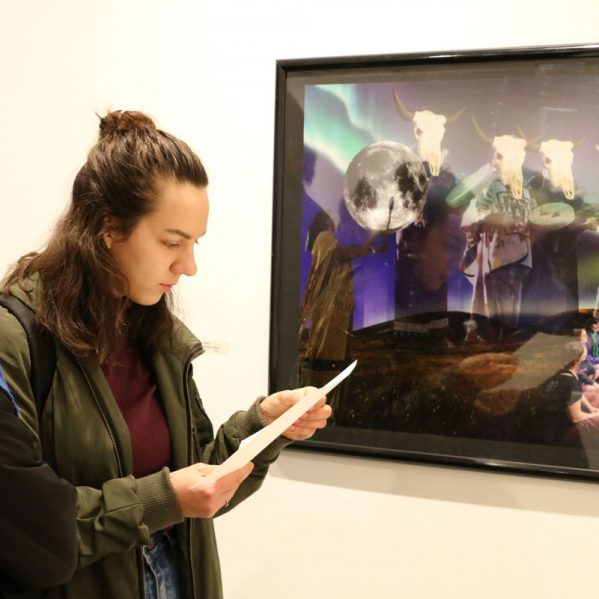 Twenty-five submissions to the Canada 150+ exhibit were celebrated and studied by curious gallery goers Wednesday evening.
The Canada 150+ exhibit showcased creative works by TRU students, faculty and staff responding to the question "What does Canada mean to you," through various media and reflecting a mosaic of perspectives, backgrounds, reflections and aspirations.
The jury included a visual arts faculty member, a member of the Aboriginal community and a representative of TRU's marketing and communications department worked together to bring special recognition to five pieces.
Those winners were:
$750 Debra Kessler | $500 Susan Miller | $500 Carol Schlosar
$500 Kieran Muller | $500 Marisa Drayton
Special thanks to Doug Buis, the Visual Arts faculty member who created the artwork featured on exhibit promotional material, encouraged Visual Arts students to submit, worked closely with Marketing and Communications to prepare for the event, and put the exhibit together. His commitment to students, deep knowledge of and mastery in the creation of art, and willingness to go above and beyond made a big undertaking a lot of fun.