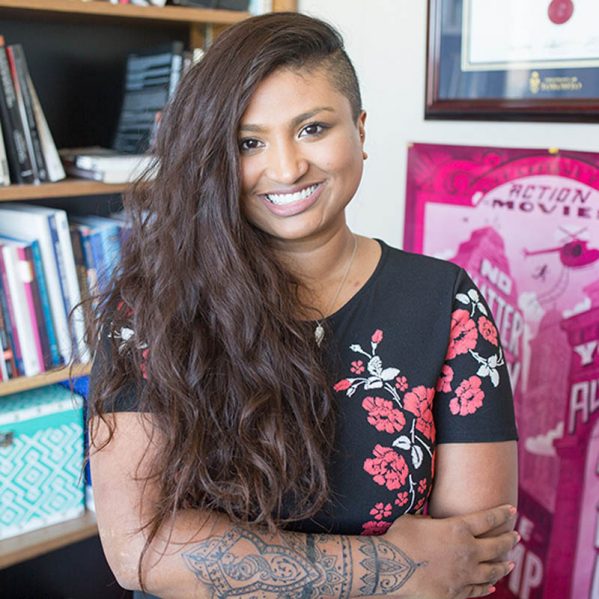 How does Canada manage the tension between national security, all while maintaining civil liberties? It's a question Dr. Daphne Jeyapal will spend the next two years trying to answer through her Social Sciences and Humanities Research Council (SSHRC)-funded project, "Anti-terrorism or anti-activism? Examining public and policy discourses on Canada's Anti-Terrorism Act (2015) and its implications for transnational resistance."
Read: Government of Canada invests more than $265 million for social sciences and humanities research, Nov. 15, 2017
The assistant professor in social work is joined on the project by the University of Toronto's Dr. Chandi Desai. Their research aims to better inform policy-makers, allowing them to balance the nation's security while still respecting civil liberties of migrant activists.
The introduction of Bill C-51 — which emphasizes state protection and criminalizes activism — is problematic for migrant Canadians who, using digital technology, have maintained and created communities connected to their homelands, and who are now faced with greater risk as a result. Parameters for freedom of speech, privacy and national security have been redefined, said Jeyapal.
"We see this occurring in more overt ways since 9/11. Certain migrant groups are targeted as potential enemies, and Bill C51 really highlighted this tension.
"Are we criminalizing terrorism or resistance?"
The research will be informed by a close examination of the news articles written about Bill C-51, and the accompanying commentary by readers. Jeyapal and Desai will analyze online discourse to better understand how the public views this struggle.
"People are speaking about this online and we want to know how they're making sense of this. This is the space where people can have anonymous conversations, which allows a certain virulence, and this is an area that we really need to pay more attention to."
Jeyapal's research project is one of two that received SSHRC funding this year. Dr. Tesh Dagne, Assistant Professor in the Faculty of Law, will embark on a project that explores the legalities of 3D printing.
As a disruptive technology, not unlike MP3 players, the Internet and even photocopiers, 3D printing poses important legal questions, as it allows us to turn digital information into physical objects at the press of a button. In his project, "3D Printing, the Canadian Consumer and Intellectual Property Law," Dagne explores the legal challenges that need to be addressed before this technology becomes more commonplace.
Insight Development Grants support emerging scholars, and enable the development of new research questions, theoretical approaches and ideas.
The Research Support Fund provides a portion of the costs associated with managing the research funded by the Social Sciences and Humanities Research Council, such as salaries for staff who provide administration support, training costs for workplace health and safety and maintenance of libraries.