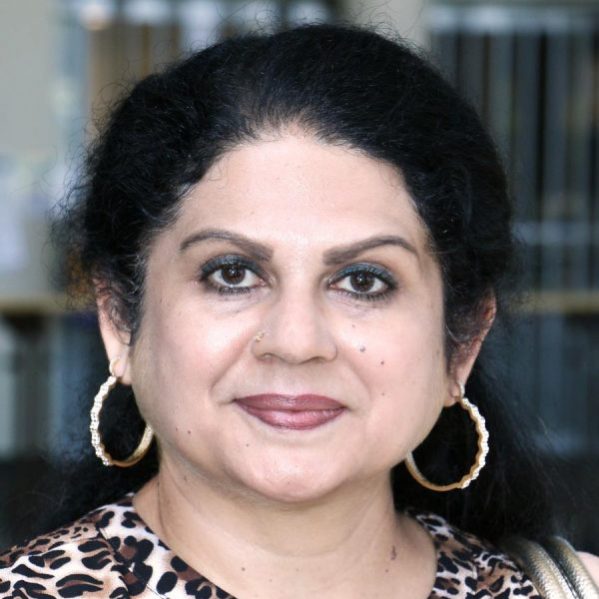 Friends will follow each other around the world to attend the same university. So will siblings and cousins. But a mom following her son? That's not so typical.
But that's what Manjeet Gupta has done by leaving Chandigarh, India, to complete a Master of Education at TRU. In doing so, she has followed her son, Abijah Gupta, to the same university he graduated from this year with a Bachelor of Business Administration (Human Resources major). It also meant leaving a city of 1.055 million and travelling nearly 10,800 kilometres (6,700 miles) to a city with a population of about 90,000 people.
"I attended his Convocation in the spring and was really impressed with the way that TRU had organized everything. But what really touched me is that my son has become a really responsible and nice person, which is what I wanted him to become. TRU gave him many opportunities and I'm glad to see he has done well because of them," said Manjeet, who is a university English teacher back home.
Since graduation, Abijah has moved to Edmonton to become a hotel manager. A popular person around TRU, he was routinely seen and heard playing acoustic pianos around campus. He also played electric piano during an iDays showcase.
"He's delighted and happy that I'm here. I have only one son and we share not so much a mother-son relationship, but more of a friend relationship," said Manjeet. "He knows I will be happy here."
Though already a teacher, Manjeet is looking for the Master of Education to expand her understanding of the methods, techniques and methodologies of good counselling and leadership skills. Her long-term goal is to do a Phd.
Being a mature student, international student, a university teacher and someone who has traveled the world, Manjeet is a wealth of tips and insights and here are four of them:
What advice do you have for international students?
"Look for the opportunities to become part of this culture. If you are at peace with wherever you are, you won't feel as homesick. Get to know others and get networking with local students and with local people. If you do, you will feel more at home and not be as depressed with being away from home. The Canadian people, and this I know from experience, are very courteous, loving and helpful. If you wish to, it's an easy culture to become part of."
Your advice for all students?
Don't cling to your first networks, but widen out, explore and increase your networks to include other people and different nationalities. If you don't have a lot of exposure with the world, university is a golden opportunity to get out and explore."
What is a Canadian activity you're looking forward to doing?
"I want to do a lot of volunteer work so I can get to know different aspects of Canadian life, different aspects of the Canadian world. I want to explore the potential of me in Canada and I want to explore the different aspects of TRU. I want to enjoy my student life to the fullest."
What is a similarity you've noticed between Kamloops and back home?
"I think more than similarities, there are a lot of things which are different. But what is similar is the university experience and the overall university environment of students, activities, professors, fun, and the joyful spirit. I like that I get to appreciate it as a student and as a teacher as well."