Posted on: May 17, 2017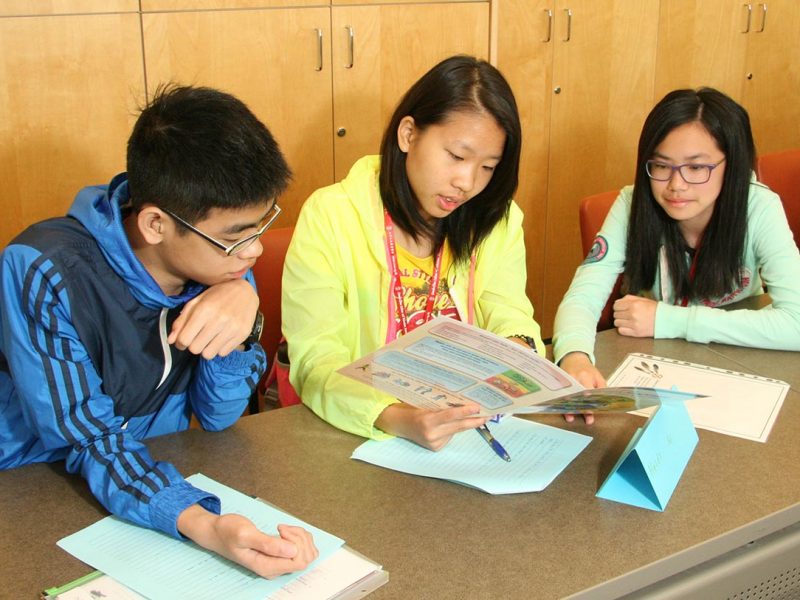 The continued success of a long-running program means campus will again be lively this summer.
Each year the short-term studies program draws hundreds of students from around the world to TRU for non-credit courses generally lasting three to four weeks.
Students range in age from early high school to early twenties and while here, immerse themselves in Western Canadian culture while improving their English skills in speaking, writing, reading and comprehension.
Operated by TRU World through its International Training Centre department, about 700 students are expected this summer and the figure climbs to about 1,000 for the fiscal year April through March. Many students will billet with local families through TRU World's Homestay program.
Among the highlights this summer is the return of high school students from Indonesia after a three year absence. They will number 170 and be accompanied by 20 chaperones and be here mid-August into the third week of September.
To shed more light on short-term studies and what this summer will look like, Larry Peatt, TRU World's director of administration and finance, stopped by Kamloops station Radio NL to chat with Paul Graham, host of Talk to the Experts.
The conversation aired May 14, 2017 and for your convenience, here it is broken into four parts.
CLIP 1 — 8:38 — Some TRU history, recruiting international students, overcoming language challenges
---
CLIP 2 — 9:04 — Overcoming language challenges continued, some short-term program history and what's offered, short-term reaching capacity, who's coming this summer
---
CLIP 3 — 6:33 — Billeting visitor through the Homestay Program, host families develop long-lasting relationships, field trips and the Western Canada experience
---
CLIP 4 — 8:45 — Time always flies, return of Indonesian students, documenting their stay in photos and video