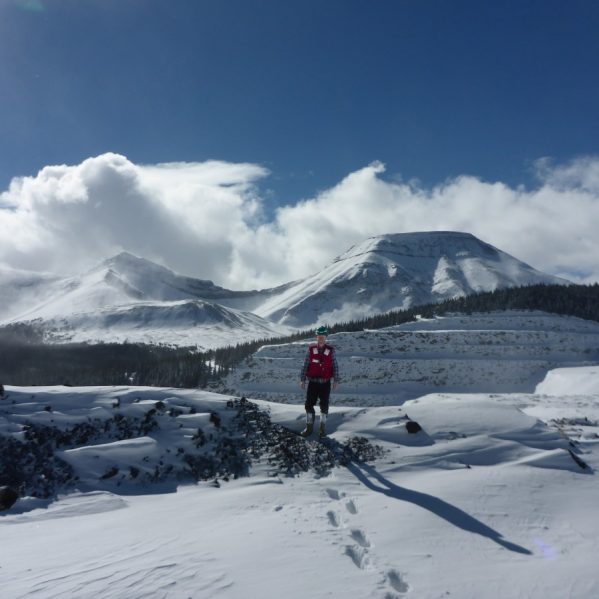 Having graduated last December, Riley Wall quickly landed a job that aligned with his career path. After signing on as a temp at Teck Coal Limited, Cardinal River Operation near Hinton, Alberta, he became a permanent employee after only six weeks. Now an Environmental Technician at the Environmental Department of Teck Coal, Riley acknowledges the power of career education. "I came into a pretty awesome job right away. Co-op opened the door for me."
The Bachelor of Natural Resource Science graduate completed four co-op terms during his education. Riley spent a term with the Department of Fisheries and Oceans Canada (DFO), a term with the Environment Branch of the Ministry of Forests, Lands and Natural Resource Operations (MFLNRO), and two stints with Teck Coal in Sparwood.  "The more co-ops you get under your belt, the better. Every experience is valuable."
Currently responsible for data management as well as equipment calibration and maintenance, Riley stated that much of his time is spent outdoors.  "As an Environmental Technician, I spend most of my time in the field monitoring water movements across the mine site. I collect water samples on and off site, monitor water turbidity and quality, and coordinate efforts with Mine Operations personnel to prevent dirty water from leaving the site."
Riley also credited his co-op experience with landing such gainful employment. "Co-op has been hugely helpful in qualifying me for a lot of positions and getting interviews. I wasn't unemployed for long."
Now "putting roots down in Alberta", Riley is settling into the professional world nicely. "Co-op helped build content for my resume; you need experience in your chosen field to get the interview. The rest is up to your attitude and work ethic."
"Many companies, particularly big industry such as Teck, look to hire former co-op students or professionals lateraling from other companies. Co-op isn't the only opportunity to work in industry, but it certainly helps to take advantage of it while you're a student. Having access to those positions, depending on the level of education, helps you break into whatever industry you're trying to get into," Riley continued.
He notes that his Teck Supervisor, Marina Moore, is also a TRU alumnus, which was a great icebreaker upon introduction. "It's that TRU connection,  he chuckled. "We're everywhere."
For more information, please visit the Career Education Department.